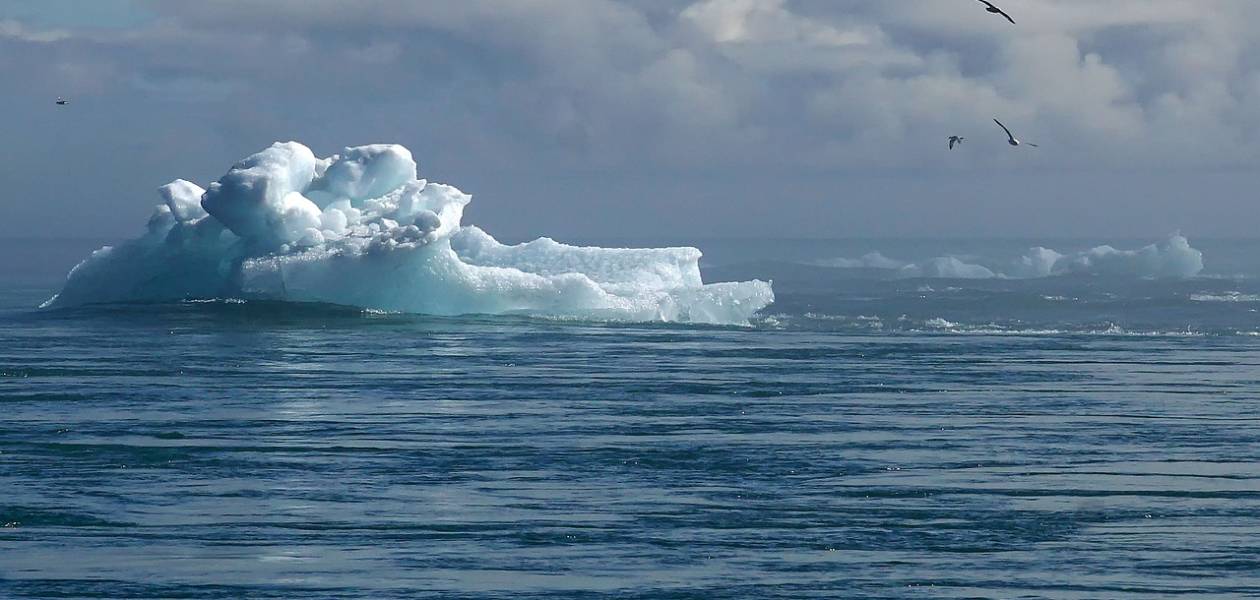 Climate trajectory.
|
Posted on 2023-11-11 14:49
Reaching 1.5°C now calls for a 7% annual emissions reduction by 2030, more than the impact from COVID-19, and against the current trend of a 1.5% annual increase.

A dramatic rise in mitigation and adaptation action is needed, calling for public and private decision makers to focus on near-term priorities with outsized impact.

A new report from the

World Economic Forum and Boston Consulting Group

explains why and offers recommendations.
The Paris Climate Agreement's goal of limiting global warming to 1.5°C is now in danger of slipping out of reach. Large parts of Europe and Russia have already warmed by more than 2°C, and the Artic by more than 4°C. At this point, limiting global warming to 1.5°C would require an annual decline of 7% in global emissions —more than the impact from Covid-19 — every single year until 2030.
But emissions this year are still expected to increase, and progress remains insufficient on all fronts, from national commitments and policies to corporate climate action, green-technology scaling and financing.
If our decarbonization trajectory does not change, adaptation efforts will not be enough to cope with the future we are steering towards. Whether 1.5°C remains achievable or not, every tenth of a degree strongly matters, because climate impacts scale exponentially. There is therefore no choice but to redouble mitigation efforts dramatically.
Have you read?
Insufficient commitments and actions
As of mid-2023, the share of global emissions covered by national net-zero targets exceeded 80%, up from virtually zero only a few years ago. However, only a third of global emissions are covered by net-zero targets for 2050, which is the rough date required to maintain a 1.5°C limit. The shorter-term gap is even more significant, with just 20% of emissions also covered by Nationally Determined Contributions nearly on track with 1.5°C. Stronger commitments and actions are most critically needed from the ten largest emitters, whose 2030 and 2050 emissions targets account for half of the gap to 1.5°C. Addressing this gap calls for a substantial increase in financial and technical support from higher-income to lower-income economies.
On the corporate side, too, progress in recent years has been substantial. The total number of companies with commitments to 1.5°C science-based targets has increased more than six-fold between the end of 2020 and August 2023. But the current trajectory is still nowhere near the level needed: fewer than 20% of the world's 1,000 largest companies have now set this type of target, and almost 40% have no net-zero commitment at all. Even many top performers are only taking the first steps, focusing on 'no regret' levers like renewables and efficiency, but very little on less mature technologies.
Bridging the tech and funding gap
Most green technologies required to achieve net-zero exist already, but those that are or soon will be cost competitive — such as efficiency, renewable power and EVs — would only cover around 55% of global emissions. Others, including 'deep decarbonization' technologies such as hydrogen; Carbon Capture, Usage and Storage (CCUS); and Direct Air Capture, are still in early stages of development and scaling too slowly. Even many competitive technologies, such as EVs and building energy efficiency, are still not scaling fast enough. To catch up, innovation and industrial scaling need to accelerate at nearly unprecedented levels.
An over $2 trillion gap in climate funding remained in 2022, with critical gaps in early technologies and infrastructure: bioenergy, hydrogen, sustainable aviation fuel, CCUS and battery storage collectively received only around 2% of 2022 global mitigation funds. The gap is twice as large in lower-income countries as in higher-income ones, with the former subject to lower capital availability and higher perceived risks.
Correcting the course on climate action
Avoiding the worst consequences of climate change requires a dramatic rise in mitigation action. This urgency would only increase if we were to cross the 2.0°C or 2.5°C thresholds. Near-term priorities to accelerate include:
Unlock bolder, more rapid national commitments and actions, in particular to rebuild energy infrastructure, engage high-emitting sectors, reduce methane emissions and implement ambitious government green procurement practices.
Level the playing field for decarbonization through mechanisms such as carbon pricing, emissions-trading systems and carbon border adjustment mechanisms. Support bold efforts in nature, food and agriculture related to deforestation, reforestation and regenerative agriculture in a coordinated effort with climate action.
Strengthen government actions to remove obstacles to the transition. Fast-track permitting, build the necessary infrastructure and supply chains, support investments to de-risk access to raw materials and upskill the workforce, particularly those transitioning from fossil-based industries.
Shift corporates' focus to bolder targets for themselves and their supply chains. This should include greater transparency in material investments, risks and progress aligned with the new ISSB reporting framework. Carbon removal should be included where possible and counted towards companies' goals, particularly where reduction pathways are unlikely to meet net zero.
Massively scale high-impact technologies and necessary infrastructure, leveraging initiative like the US' Inflation Reduction Act or similar approaches to accelerate investment in economically viable technologies that have the potential for outsized impact (solar PV, wind and EVs) and early-stage options that need to get to market more quickly (green hydrogen, sustainable aviation fuel and CCUS).
Raise climate financing for the Global South by strengthening funding from bilateral (such as JETPs) and multilateral development banks, draw more private capital and channel more philanthropic funding into climate. This must go hand in hand with wider international agreements that are beneficial to all parties.
Each of these elements offers a substantial opportunity for improvement with gigatonne-level impact. As we approach cascading tipping points, deeper collaboration is needed across countries, companies and sectors to accelerate action. The task ahead is daunting, but this paper's stark findings must be used as a catalyst to strengthen global resolve and immediately correct the current course.
Have a look at our recently published joint World Economic Forum and Boston Consulting Group white paper The State of Climate Action: Major Course Correction Needed from +1.5% to −7% Annual Emissions for more insights.
Authors :
Patrick Herhold - Managing Director and Senior Partner, Boston Consulting Group (BCG)
Trine Filtenborg de Nully - World Economic Forum Fellow; Project Leader, Boston Consulting Group (BCG)
Sources :
- World Economic Forum
Posted on 2023-11-11 14:49