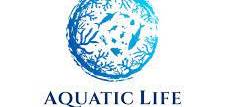 Environmental enrichment in aquaculture
|
Posted on 2022-08-18 09:16
New report released by the Aquatic Life Institute discusses environmental enrichment in terms of aquatic animal welfare and aquaculture production, identifies how enrichments could be incorporated into current aquaculture standards within the industry, and reveals initial recommendations for farm-level interventions for 15 commonly farmed species.
The Aquatic Life Institute (ALI) released a new report, An Industry Shift Towards Environmental Enrichment in Aquaculture, emphasizing how providing aquatic animals with not only a suitable, but a desirable environment to live in, is a win-win for producers and animals alike.
The need for an environment with adequate enrichment in global aquaculture is arguably one of the most neglected components of aquatic animal welfare. The duration of time aquatic animals spend in the typical rearing environment in comparison to other stages of aquaculture production (e.g. crowding, transport, slaughter) makes the need for environmental enrichment a particularly indispensable priority for the animal welfare movement and could also result in overarching benefits for the farmed seafood industry.
The report outlines that, in order to express their natural behaviors, aquatic animals must be provided with an enabling environment that is specific to their species and life-stage. Forms of environmental enrichment – such as colored enclosures, substrates, lighting, and water complexity – can be integrated into existing farm structures requiring minimal disruption and marginal capital investment. ALI analyzed enrichment as it relates to both welfare and production, explored how enrichment can be incorporated into current aquaculture seafood standards, and proposed recommendations for rearing facility interventions for 15 of the most commonly farmed species. They conclude with an in-depth review of the effects of environmental enrichment for Atlantic salmon and their practical implications.
"Establishing a universal definition of welfare is paramount to sustainable development for the aquaculture industry. We are being asked for the first time what 'good' aquatic animal welfare looks like. Incorporating environmental enrichment considerations into this definition from the onset will be far more efficient and result in positive change for billions of animals living in aquaculture from this point forward," says Tessa Gonzalez, Senior Researcher at the Aquatic Life Institute.
As consumer demand is expected to rise for higher-welfare seafood products, our food system and farming practices must acknowledge and respond to emerging evidence that quality of life improvements in aquaculture are not only feasible, but rewarding for producers, consumers, advocates, and aquatic animals.
A poster on An Industry Shift Towards Environmental Enrichment in Aquaculture will be available during the Fauna Connections: Using Data to Help Animals remote symposium on September 8, 2022, hosted by Faunalytics.
"As we raise the profile of enrichment and establish correlating criteria for standard-setting bodies, we will also accelerate industry data collection and dissemination. This will contribute to the availability of more species-specific information, leading to superior interventions. We recognize that there will be an unavoidable transition period between the installment of enrichment interventions into existing standards, the communication of said modifications to producers, and the enforcement of compliance. However, this demonstrates the importance of introducing enrichment regulations today, so we can start to observe its positive impacts tomorrow," concludes Gonzalez.
The summary report is available here and the full report is here.
Posted on 2022-08-18 09:16