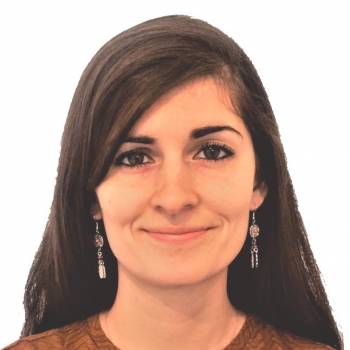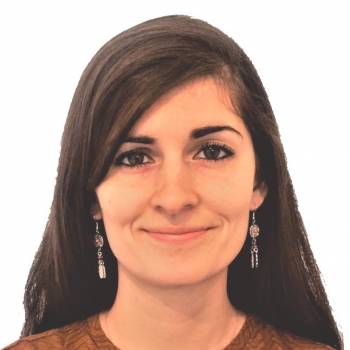 Estelle Mollaret has a career around animal welfare. Resident in animal welfare, ethics and regulations (ECAWBM) at VetAgro Sup for more than 2 years, she was, before that, in charge of animal welfare at Welfarm and in charge of study at the animal health office at the DGA depending on the Ministry of Agriculture and Food.
Together, we will obviously discuss the animal condition in France and our interview will address topics as varied as animal welfare, ethics and even regulations.
Hello Ms. Mollaret, we thank you for giving us your time to answer our questions and share your expertise with us. Before getting to the heart of the matter, could you tell us about the European College of Animal Welfare and Behavioral Medicine (ECAWBM)? What are its missions? Its fields of activity?
Hello, Thank you for making this contact and I will be happy to answer your questions.
The European College of Animal Welfare and Behavioral Medicine (ECAWBM) is an organization bringing together veterinarians specializing in the theme of animal welfare or animal behavior. The college brings together veterinarians who have followed a long specialization program in one of the two branches of the college (animal behavior or animal welfare). The main mission of the college is to provide expertise in these areas, both for animal owners and for other veterinarians.
You have been working at VetAgro Sup since 2019, what does your job consist of?
I have been working in the Animal Welfare Chair since 2019 where I have the chance to follow a veterinary specialization program from ECAWBM. This is called a residency. I am supervised for this specialization program by Luc Mounier, who is responsible for the animal welfare chair as well as director of training and teacher in animal welfare at Vetagro Sup.
How would you define "animal welfare"? Moreover, is there an "animal welfare" common to all species or would you say that it differs depending on the species and its environment?
The definition which currently refers to animal welfare is the definition given by ANSES in 2018. Thus, the welfare of an animal is defined as "the positive mental and physical state linked to satisfaction of their physiological and behavioral needs, as well as their expectations. This state varies according to the perception of the situation by the animal ". This definition can be applicable to all animals.
We want to give a universal definition to animal welfare, however, it seems to me that this definition has a highly cultural dimension. Is the welfare of a cow in India considered the same as the welfare of a cow in France? In other words, I tend to believe that animal welfare is, at bottom, an arbitrary notion apprehended according to criteria specific to man (cultural, socio-economic, religious) and not according to the animal itself. What do you think ?
The needs of a cow are the same whether it is in India or Europe. However, the way of approaching these needs and the importance given to animal welfare may vary according to the regions of the world. This is why it is important to have indicators based on animals in order to be able to assess animal welfare in a more objective way, these indicators having to be independent of criteria specific to the assessor.
There are evaluation protocols, which have been developed by specialists in the field and which make it possible to assess animal welfare. We can take the example of Welfare Quality ©.
There are also more and more standards, at least at European level, which make it possible to standardize animal husbandry conditions, for example, and to obtain minimum levels of animal welfare.
The consideration of animal welfare is constantly evolving and also depends on scientific progress on the subject, but also and above all on the societal expectations of the country concerned. Although reflections around animal welfare are old and date back to antiquity, real societal expectations around this issue have really increased in France, and more generally in Europe, and important changes are underway. Hopefully, this awareness of the importance of animal welfare spreads quickly.
Many animals are intended for slaughter. Do you think slaughter and welfare are compatible? Here again, it would seem that this notion is singularly losing its scope and I am aware that we come up against value judgments. But how do you go about ensuring the welfare of an animal in these cases? This term, in the present case, does it not seem to you improper and overused?
In slaughterhouses, we do not talk about animal welfare but rather animal protection. More precisely, it is a question of putting in place suitable measures to limit animal stress as much as possible. Of course, going through the slaughterhouse is often a stressful time for the animal and the outcome is fatal.
The slaughterhouse is however a very controlled environment, in terms of health, but also in terms of animal protection. Slaughterhouse practices are well supervised at European level and in particular by European regulation 1099/2009. Among the measures imposed, one can note the obligation of regular controls of the installations and the practices.
In France, the EGALIM law (Law n ° 2018-938 of October 30, 2018) introduced additional measures for better animal protection in slaughterhouses, in particular the mandatory presence at least of one animal protection officer (RPA) in each slaughterhouse. This person will have followed additional training on animal protection.
The vet that you are, does she think these animals know or smell or understand - I don't know what term is suitable for them to come to death?
It is not possible in the state of current knowledge, to know if the animals understand that they are going to be slaughtered, even if a stress can easily be communicated between the animals. In slaughterhouses, more and more measures are being taken, both in the design of the building, and in the practices and handling of animals, to minimize stress on the animals.
However, I think that transport and arrival at the slaughterhouse often represent stress, for individuals who arrive in an unfamiliar environment, sometimes noisy, with new smells and who are often in contact with unknown individuals from other farms. In my opinion, these are especially the points that need to be paid the most attention.
Now when it comes to animal rights, would you say they are well respected in France? How does it compare to other countries in the world?
In my opinion, France, and Europe more broadly, are quite advanced in terms of animal protection and understanding of animal welfare compared to other countries, where the priority is sometimes elsewhere.
Progress remains to be made and improvements are underway on many points. However, the question is often complex and must be compared with other constraints (economy, ecology, sustainability, international trade, etc.).
Does the law on animal abuse adopted in January 2021 seem a good law to you? Do you see any gaps or possible areas for improvement?
In my opinion, the proposed law on animal abuse is heading in the right direction.
Several steps remain before the law is enacted. The next step is the passage in the Senate, on September 30 and October 1, 2021.
It is still possible to see some areas for improvement, but the bill might not have been amended by the deputies if it had proposed too ambitious changes.
What is your view on all these NGOs which fight in the world against animal abuse? In your opinion, do they contribute to the advancement of the animal condition effectively or does the scope of their actions cease when the emotion aroused by the images stops?
I think that the work of NGOs makes it possible to make real progress in the field of animal welfare. However, it is important to be qualified because all NGOs do not have the same operating methods. Some do solid groundwork to allow the different standards to better take animal welfare into account.
Other associations sometimes play a role of whistleblower, through the dissemination of images for example, but the problem is the generalization that can sometimes be made from these particular situations. I think that these images mark certain consumers in the long term and are at the origin of changes concerning certain societal expectations on the subject.
For example, the L214 association recently made a report in a sow slaughterhouse in Finistère showing very harsh images of tormented animals. This same slaughterhouse had, however, already been the subject of similar criticisms a few years earlier and the facts had been brought to the attention of the minister at the time. L 214 therefore decided to file a complaint against the government for inaction. You worked in 2017/2018 at the Ministry of Agriculture, do you think that the State sometimes bears some responsibility? That he lacks courage and is slow to legislate?
I cannot comment on this specific case because I do not have enough information on it. In addition, I worked in the animal health office at the Ministry of Agriculture and not in the animal welfare office.
However, it is important to note that the State has already taken very strong measures to close slaughterhouses in the past, following major non-conformities. More and more actions are being taken to strengthen the protection of animals in slaughterhouses. When a problem is detected in a slaughterhouse, or in a farm, it is important to understand the ins and outs and to work on the causes that may have led to this problem. Closing the slaughterhouse is not necessarily the ideal solution, even in terms of animal protection, it may be more interesting to support the slaughterhouse towards improvement. For example, the closure of small slaughterhouses which allowed slaughtering at the local level, can lead the animals to have to undergo much longer transportations to reach another slaughterhouse sometimes at the other end of France.
How would you define the term "animal ethics"?
Animal ethics is the study of the moral responsibility of human beings towards animals.
Here we are at the end of our interview, Madame Mollaret. It only remains to thank you once more and hope to find you soon on our journal.
Posted on 2021-10-03 10:08