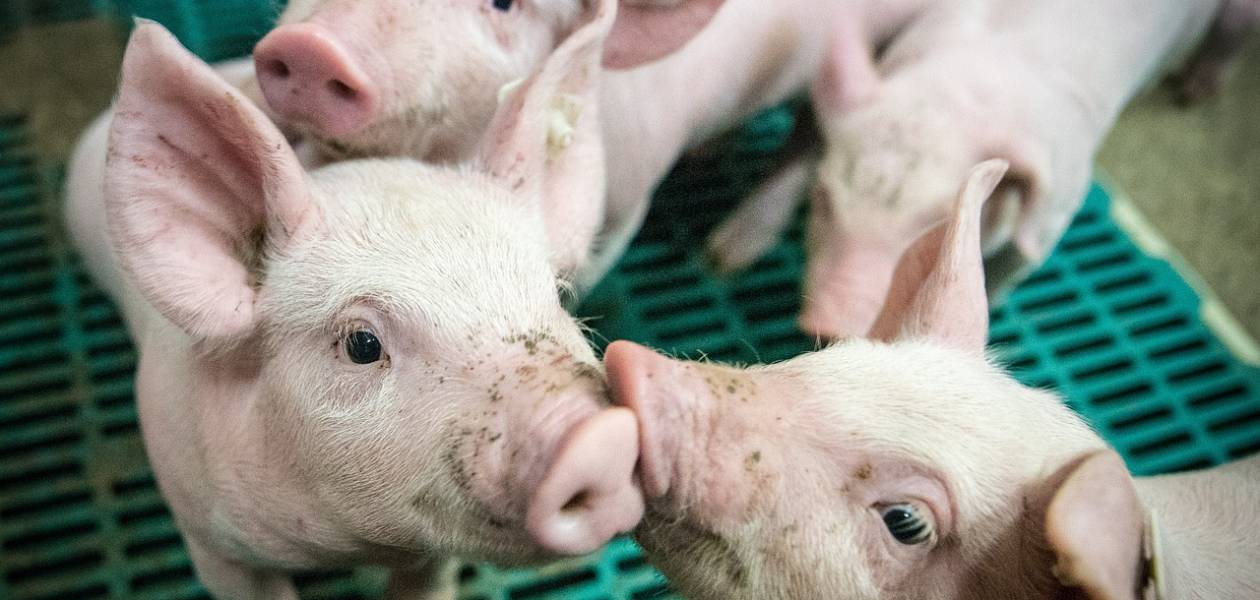 Castration of piglets.
|
Posted on 2023-05-05 14:43
In Belgium, 5 to 6 million male pigs are bred every year and 80% of them are castrated (annually 4 to 4.8 million piglets). The piglet is castrated surgically at three to seven days of age to prevent it from developing the sexual hormones that can affect the meat's odour in 3-5% of the carcasses, called 'boar taint'. Alternatives to painful surgical castration exist, namely in the form of a vaccine or raising entire boars.
A new survey by Ipsos shows that 3 out of 4 Belgians (86%) are in favour of a legal ban on the surgical castration of piglets. In The road to end piglet castration report published today, GAIA is calling for a ban on this gruesome practice.
97 to 100% of Belgian piglets (3.9 to 4.8 million) are castrated without anaesthesia and only 85% receive meloxicam, an anti-inflammatory agent, as prescribed by BePork, the Belgian quality label for pork. Although analgesics and anaesthetics, used individually or in combination, can reduce pain or induce unconsciousness during castration, the way in which these substances are used in the field is insufficient to prevent severe suffering.
The only way to ensure a painless procedure would be to apply the same protocol used for cats and dogs (namely a combination of sedation and gas anaesthesia with pre-and post-operative pain relief). Only a trained veterinarian has the necessary competences to properly follow that type of procedure thus requiring time and costs that the farmers are virtually unable or unwilling to carry.
Both the vaccine against boar taint (15% of Belgian male pigs are vaccinated) and the rearing of intact boars with detection of boar taint at the slaughterhouse (8% of Belgian male pigs are kept as intact boars) are two good solutions and therefore alternatives to castration that pig farmers can use to manage the risk of boar taint, without surgically castrating the piglet.
"Only a legal ban on the castration of piglets will remove the very serious and unacceptable suffering experienced by Belgian piglets during and after castration. Some retailers, such as Colruyt, have already decided to stop selling meat from castrated piglets, and McDonalds Belgium no longer buys it." Ann De Greef, Director, GAIA
"Our battle against the surgical castration of piglets spans two decades. Scientific evidence and public outcry against this practice are overwhelming and can no longer be ignored. There is no justification whatsoever for the European Commission to allow for this painful mutilation to continue and we are confident that the revision of the animal welfare legislation will include a full ban in favour of the tried and tested humane alternatives." Reineke Hameleers, CEO, Eurogroup for Animals
Source :
- Eurogroup for Animals
Posted on 2023-05-05 14:43