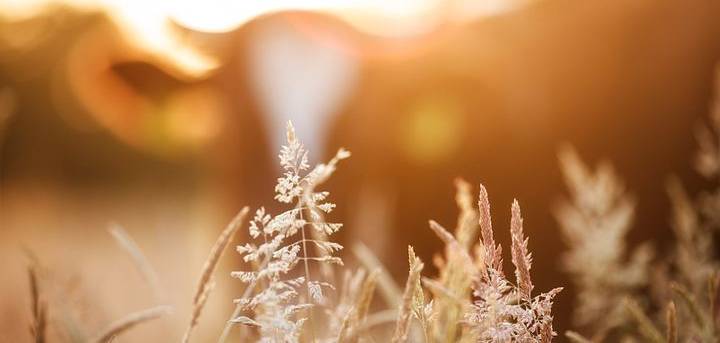 Food and agricultural systems
|
Posted on 2022-12-14 14:24
The new AGRI Outlook report was presented at last week's AGRI Outlook conference, mapping out how Europe's food and farming sector will likely evolve from now until 2032.
In positive news, it's estimated that pig, beef and dairy farming will slightly decline due to a shift towards plant-based diets across Europe. The report predicts that EU citizens will eat 0.8 kg less beef and 1.3 kg less pork annually (on average) than they do at present.
Correspondingly, the need for animal feed is predicted to fall. Land will be growingly occupied by organic farms instead, meaning more herds on farms will graze and be grass-fed. Further, these changes combined could contribute to a drop in overall greenhouse gas emissions from the EU's agriculture sector from anywhere between 2 to 14%.
DG AGRI's estimates aren't all sunny, however. Producing and eating poultry is projected to increase, with exports of these birds thought to rise by 0.8% (to fill demand for meat elsewhere globally). Aside from this - while it's excellent news that consumer attitudes are changing towards meat-eating - meat production and consumption levels are still too high if we are to truly reform our food and farming sectors, help the environment, and improve the welfare of millions of animals each year.
We call on policymakers to take action to reduce the production and consumption of meat, dairy, fish and eggs by 70% by 2030 in high-income countries such as the EU and UK (compared to 2020 levels), while plant-based food and alternatives like cultivated meat are taken up instead along with higher-welfare meat options. A substantial reduction in animal-sourced food is needed both to create room for improving animal welfare and for keeping the food system within planetary boundaries. The report's projections show the need for swift and decisive policy action to make the food system sustainable.
We're also disappointed in what appears to be a lack of ambition from agricultural actors for food system transformation
Our Sustainable Food Systems Project Officer, Jonathan Sander, attended the two-day AGRI Outlook conference on October 8 - 9 last week, to get a sense of the direction our food and farming industries are headed in.
While economics and productivity dominated the debate, there was little focus on animal welfare, dietary shifts, and the European Commission's commitment to build a sustainable food system.
Much was overlooked in specific panels on global food security and sustainable food systems, including the role of sustainability for long-term food security and the need to reduce meat consumption to reach our environmental goals. This point was highlighted once by attendee Greta Kämper from WWF. She further stated consumers should not be given all the responsibility to shift towards more plant-based options - rather, the food environment shapes the decision a consumer takes. Fortunately, Commissioner Stella Kyriakides also alluded to this view in a speech she made, stating "we need to create a favourable food environment where the easy choices made are the healthy choices made": an observation with which we wholeheartedly agreed.
Despite these comments, however, these crucial topics were given little spotlight at AGRI Outlook. It's therefore clear we have much more work to do to transform our food systems, change consumer diets and improve welfare standards across the EU for the benefit of people, animals and the planet.
Posted on 2022-12-14 14:24