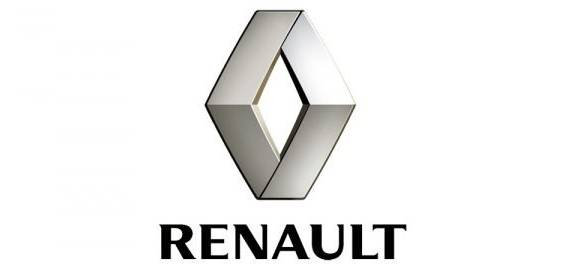 Renault
|
Posted on 2021-02-24 18:31
Renault is a French automobile manufacturer. Created in 1899 by Fernand and Marcel Renault, the group is present in 134 countries spread over 40 production sites and employs nearly 180,000 people. In 2019, it sold 3.8 million cars and achieved a turnover of nearly € 55 million.
" Our approach is to proactively anticipate and manage environmental issues as opportunities for new services and technological innovations" This is what Jean-Philippe HERMINE, Director of the Renault Group's environmental plan, declared .
It is on this premise that the Renault group has based its commercial strategy. Indeed, it intends to strengthen its position as a pioneer and leader in sustainable mobility for all through 4 leadership objectives:
the electric vehicle

circular economy

new mobilities

reducing its carbon footprint.
Regarding the electric vehicle, Renault was a pioneer. Renault has been involved in this sector for over a decade and has developed a wide range of electric vehicles. In 2009, it announced the marketing of a complete range of 4 affordable 100% electric vehicles before 2012, and kept its promise. Since then, it has continued to renew and expand its ranges in order to offer a wide choice of mobility solutions that do not use fossil fuels. Groupe Renault's objective is simple: to make electric mobility accessible to everyone, by meeting everyone's needs. Its solutions can be developed on its own or with local partners.
Like many groups, the circular economy is now at the center of development. The same goes for Renault. Converting waste into resources is also a strong requirement of car manufacturers. Especially when you consider that cars are made up of over 85% metals and plastics. Thus, for example, in 1995, the Renault Group implemented solutions by integrating plastics from recycling into its vehicles. And it was really from 2000 that the group integrated the circular economy into its activities. Materials are no longer thrown away after use, as in the linear economy model, but re-used in new vehicles.
A recent report from Renault gave some illustrations of these commitments:
"The Renault Group has in particular co-developed with suppliers a first worldwide industrial application of a fabric made from 100% recycled carded yarns and resulting from the circular economy.
We recover end-of-life vehicles and mechanical parts to be repaired from the sales network. We thus extend the life of vehicles in circulation. For example, the Choisy site remanufactures various components of broken engines to offer new engines in standard exchange. A set of parts, from demolition workers in the Indra network, are extracted from end-of-life vehicles to be used in vehicle repairs.
When the battery is no longer usable, instead of throwing it away and recycling it, we use it as a second life to store renewable energies and to power buildings, for example. "
Among Renault's strong commitments, that of 100% recycled plastics in France by 2025 as part of the French State's Circular Economy Roadmap .
At the global level, Jean Denis CURT, Head of the circular economic division of Groupe Renault, declared: " As an automobile manufacturer, we have the responsibility to limit as much as possible the environmental footprint of our products and our activities in order to meet the challenges. the scarcity of natural resources, global warming and air quality. It is with this in mind that, through the automotive industry, we have just reaffirmed to the French State our objective to increase our overall consumption of recycled plastic by 50% compared to 2013, i.e. 64,000 tonnes for the entire Renault Group "
In addition, Groupe Renault is working on sustainable and eco-responsible urban mobility solutions for the years to come. According to the various studies, the demand for urban mobility should tend towards a mobility different from the private car and existing public transport. On the contrary, they should be requests for shared mobility such as carsharing, short mobility rentals, carpooling.
Avant-garde and visionary, the Renault Group unveiled, in 2018 and 2019, EZ-GO, EZ-PRO, EZ-ULTIMO and EZ-POD, four robot-vehicle concepts illustrating its vision of urban and shared mobility of the future.
In terms of reducing the carbon footprint, Renaut's commitments are also clearly established.
Groupe Renault's "Drive the future" plan provides for: "a 25% reduction, between 2010 and 2022, of the world's carbon footprint per vehicle. This corporate indicator covers the life cycle of all vehicles sold worldwide, including the logistics, tertiary and industrial activities of the Renault Group, as well as business travel. "
Through this approach, Renault is taking part in the COP21 commitments to limit to + 2 ° C, in particular by further expanding its 100% electric offer, including for developing markets and for the transport of goods.
The field of possibilities and innovations is vast to be eco-responsible. Renault has no shortage of projects. Indeed, wherever possible, new electric mobility systems associated with services provided by intelligent battery charging are being implemented by Renault. These are all solutions that will reduce greenhouse gas emissions and promote the production of electricity from renewable energy.
Posted on 2021-02-24 18:31