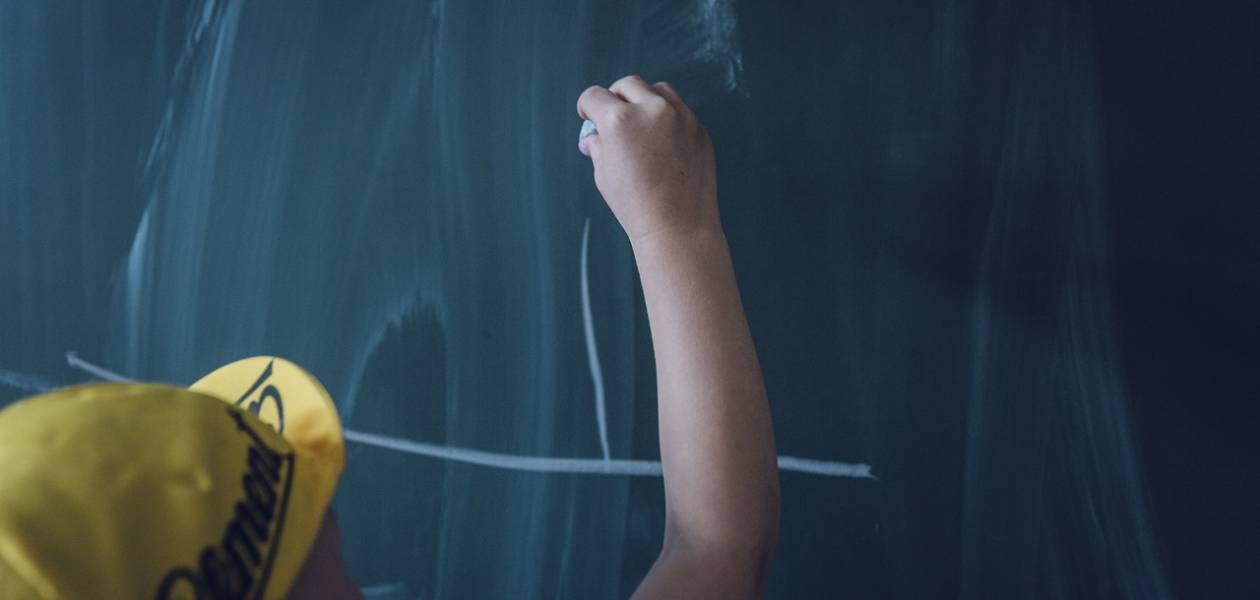 Panama
|
Posted on 2023-09-21 18:16
A few dozen kilometres inland from northern Panama's coast is the Hato Chami school.
Set amid winding roads, green trees and stunning mountains, it has more than 1,000 pupils, most of whom hail from one of Panama's largest indigenous groups, the Ngäbe.
The single-storey school stands out from other buildings in the impoverished Hato Chami region because of the solar water heaters fitted to its roof. The recently installed devices allow students to take hot showers and make it easier for staff to boil water when preparing meals.
"People think that because Panama is a hot country there is no need for hot water," said Luis Navntoft, an advisor at Termosolar Panama, a broad-based partnership that installed the solar water heaters. "They are often not aware about the need for heat, either for hot water or cooking."
Termosolar is funded by the Global Environment Facility and supported by the United Nations Environment Programme (UNEP), the National Secretariat of Energy, the Ministry of the Environment, Banco General, the Technological University of Panama and the Panama Green Building Council.
Innovative Partnerships like Termosolar are expected to be a focus of discussions on 20 September as world leaders gather for the Climate Ambition Summit in New York. Part of the UN General Assembly, the event is designed to help supercharge the global effort to both counter and adapt to the climate crisis.
"People think that because Panama is a hot country there is no need for hot water. They are often not aware about the need for heat, either for hot water, cooking or conditioning." - Luis Navntoft, Termosolar Panama
Hato Chami is not unique in Latin America and the Caribbean. Many schools, hospitals and homes are without hot water. Electric water heaters are expensive and until recently solar was an untapped commodity. Many communities rely on firewood for heating – with the chopping of trees leading to deforestation.
Globally, trees soak up 30 per cent of emissions from industry and fossil fuels, but every year 10 million hectares of forests are cut down, with deforestation accounting for 11 per cent of carbon emissions. Projects like Termosolar Panama can help keep trees in the ground.
"Hot water is one of the easiest things to make sustainable, through solar thermal," said Geordie Colville, UNEP's Chief of Energy and Climate. "But even in tropical countries, such as Panama, where the sun is plentiful, a large proportion of water is heated by non-sustainable means."
Shifting away from fossil fuels
Alongside countering deforestation, solar hot water heating could also help Panama cut its reliance on fossil fuels, particularly liquefied petroleum gas. A driver of climate change, according to Termosolar Panama the fuel is used to heat most of the over 30 million litres of hot water Panamanians use daily.
Termosolar Panama is part of a wider Panamanian effort to move away from fossil fuels. This includes a national strategy to deploy 1 million square meters of solar thermal technology throughout the country by 2050. When fully implemented, Panama's National Solar Thermal Plan will prevent the release of 2.4 million tonnes of carbon dioxide and save Panamanians more than US$110 million annually on fossil fuel bills.
Solar powered rooftop heaters are providing hot water for students and staff at the Hato Chami school in northern Panama. Photo: UNEP
"[Termosolar Panama] gives me an explosion of good feelings," said Rosilena Lindo, the Deputy Secretary of Energy in Panama. "It is building a family around solar in Panama and really helping raise awareness and capacity."
Locally-led solutions
Raising awareness was one of Termosolar Panama's key objectives, as was carrying out pilot projects like the one at Hato Chami school.
"We knew we had to raise awareness around solar," said Jesús Gonzalez, project manager of Termosolar Panama. "There was no real understanding in Panama that fossil fuels were used to heat water, or the amount of hot water that could be produced. We also knew we needed to prove it worked, which is why pilot projects are so important."
The solar heaters have allowed staff to cut down on the amount of lumber they use to boil water for school meals. Photo: UNEP
Termosolar Panama has deployed 430 square metres of solar water heaters. Alongside Hato Chami school, they were installed in health facilities, including three large hospitals, hotels, factories, farms and homes.
The project focused on developing local skills and supply chains. As a result, all installations were done by local workers.
"It was important to us that the technology could be implemented by local suppliers," said Gonzalez. "Not only [will that] create jobs but, more importantly, technology know-how has been developed locally, either for installing or manufacturing solar thermal systems."
At the Hato Chami school, the installation of solar water heaters was done together with Waved, a social purpose organization that began by using surfing to help at-risk children develop social, academic and physical skills.
"Hot water is one of the easiest things to make sustainable, through solar thermal." - Geordie Colville, UNEP's Chief of Energy and Climate
During the pandemic, Waved founder Bastian Barnbeck noticed the Hato Chami school kitchen was rundown and ill-equipped. Cooks were using large amounts of wood, which was bad for the environment, and heating water was ineffective and slow.
Waved set out to build a new kitchen and reached out to the Termosolar Panama project team. Termosolar decided that Waved's community-led approach would make a good pilot project, and it donated and installed the equipment.
Alongside the Hato Chami school, Termosolar Panama has deployed solar water heaters in hospitals, factories and homes. Photo: UNEP
"We listened to the community and their needs and designed something that worked for them," said Barnbeck, "Not only was the new kitchen easier to use but it was better for the environment."
Barnbeck believes it is this community-led approach that has made Termosolar Panama a success, a sentiment echoed by Lindo, who helped launch the project and believes it has regional and international appeal.
Economic benefits
The success of Termosolar Panama demonstrates the viability of solar thermal as an alternate fuel to help lower the country's dependence of liquefied petroleum gas.
According to a UNEP report, replacing this fuel with renewable energy could create over 93,000 jobs in Panama by 2050, or 133,000 if part of the technology was built locally. If Panama switched to entirely renewable energy, carbon dioxide emissions could fall by 91 per cent by 2050, also reducing Panama's energy costs by US$22 billion.
Replacing liquified petroleum gas with renewable energy could create up to 133,000 new jobs in Panama, according to a UNEP report. Photo: UNEP
Moving towards renewable energy, such as solar thermal, could bring the wider Latin America and Caribbean region a net benefit of US$1.3 billion by 2050, or about 20 per cent of the 2019 regional GDP.
"Termosolar Panama is helping bring thermal heating to the attention of Panamanians," Colville said. "It is offering solutions that will help us reduce emissions and save money, but this project provides an example that can be replicated globally."
Sources :
UNEP - United Nation Environment Programme
UNEP has developed a sector-based solution to combat the climate crisis and reduce emissions by 30 gigatonnes annually, which would ensure the temperature rise stays below 1.5°C. Of the different sectors, energy can provide 8.2 gigatonnes of savings.
Posted on 2023-09-21 18:16