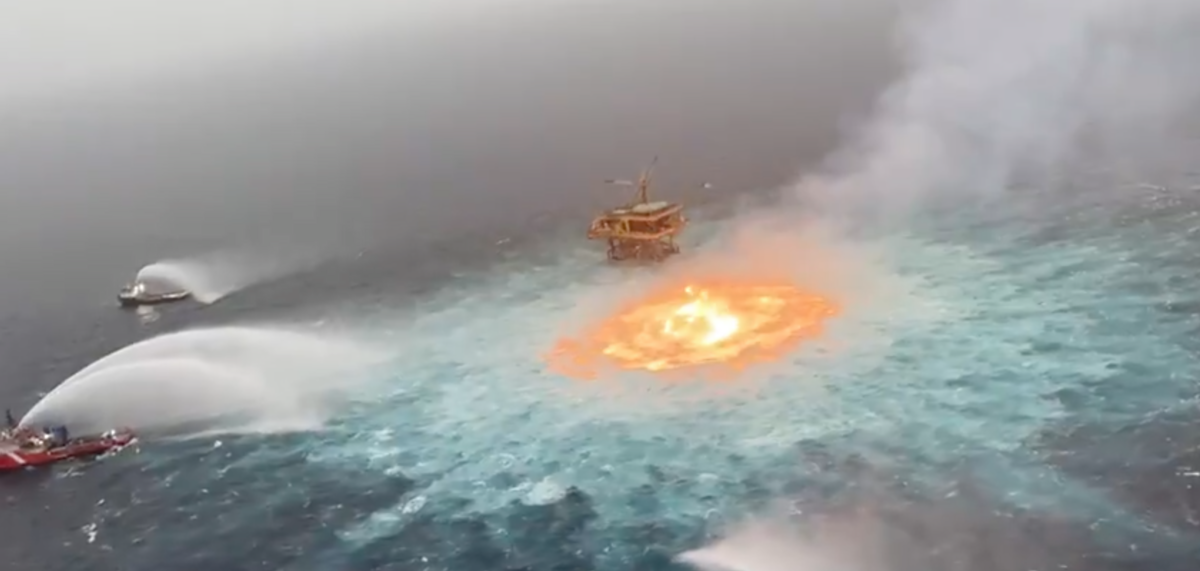 Eye of Fire.
|
Posted on 2021-07-05 17:59
To this day, we still do not know exactly the rationale of the incident which occurred a short distance from an oil and gas platform off the Gulf of Mexico.
"The eye of fire", this is what was called the impressive pillar of fire that comes out of the waters. This scene, as spectacular as it is disturbing, is the result of a gas leak due to the rupture of an underwater pipeline, less than a meter deep. When it reached the surface, the gas ignited. The accident occurred around 5 a.m. on Friday, July 2 in Campeche Bay, in the Gulf of Mexico, off the Yucatan.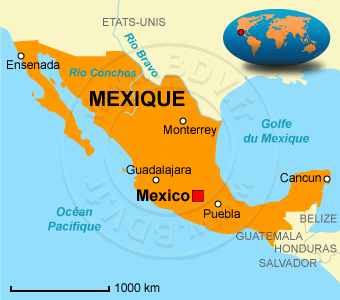 Source: Pinterest.
This pipeline is operated by the Mexican national company Pemex which assured that an investigation would be carried out to determine the causes of the fire. A first hypothesis suggests the possibility that a thunderstorm is at the origin by affecting "the turbomachines of active production facilities". Ku Maloob Zaap, platform of the company's flagship oil project, Ku Maloob Zaap is Pemex's largest crude oil producer, accounting for more than 40% of its roughly 1.7 million barrels each day.
It took more than five hours to get to the end of the fire with the help of several boats that arrived in the area. Using nitrogen spilled on the flames at 10.45 local time, the fire was contained, according to Pemex officials. They were also reassuring by declaring that no damage had been caused to the production platform located a few tens of meters away and that no victims were to be deplored. Through Angel Carrizales, director of the Mexican oil safety regulator, we learned that the incident had "generated no spill".
In reality, all of this would only be a fairly minor accident if the company in question was not the Pemex company. Indeed, a recent Guardian survey revealed that Pemex was ranked in 2019 as one of the 20 most polluting companies in the world in terms of carbon emissions. And the Business & Human Rights study center even named it the most polluting company in Latin America. He is accused of numerous incidents of pollution and accidents which have resulted in victims. Like the one that occurred at the Tlahuelilpan pipeline in Mexico, whose explosion in January 2019 killed 100 people. The company was accused at the time of having taken a long time to cut power to the pipeline, after having detected the leak for several hours.
An accident which, in any case, made the director of the oceans program of the Center for Biological Diversity, Miyoko Sakashita, react strongly. According to her, "The frightening images of the Gulf of Mexico show the world that offshore drilling is dirty and dangerous ." He added: "These horrific accidents will continue to damage the environment in the Gulf if we do not end offshore drilling once and for all. "
Posted on 2021-07-05 17:59