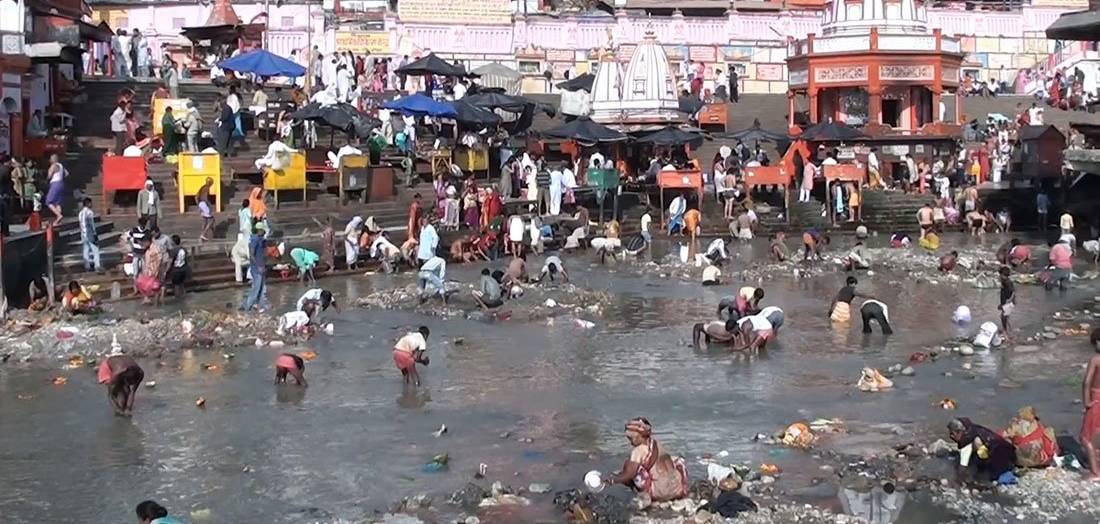 The Ganges
|
Posted on 2021-05-13 20:45
On Wednesday May 12, 2021, 71 corpses were removed from the Ganges river. The victims, who according to autopsies had been drifting in the waters for four or five days, died of Covid 19. Authorities in northern India said in the person of Sanjay Kumar, Minister of Water Resources of the State of Bihar (northeast of the country), that a "net had been placed" to remove the bodies in the Ganges at its border with the State of Uttar Pradesh, where patrols had been reinforced
The country is already hard hit by the virus with more than 254,000 deaths to date and contaminations continue to grow at a rapid pace. The results could also be well below reality insofar as the pandemic has left the metropolises and is now spreading in more remote areas lacking in medical infrastructure and accurate registers. Two-thirds of India's population live in the rural hinterland.
The Ganges, a river of all dangers and risks, already heavily soiled, could also turn into a vector for the proliferation of Covid 19 and give a boost to an already dramatic situation. Especially if infected corpses were to remain and decompose in the river.
The state government has "seized upon the unfortunate affair of mortal remains floating" in the waters of the Ganges, added Sanjay Kumar. He said he was " saddened by the tragedy and the damage caused to the Ganges river" .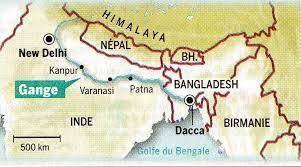 e
AFP reported the words of residents for whom "the bodies could have been abandoned in the river, sacred to Hindus, by their relatives for lack of means to buy wood for traditional cremations or lack of space in crematoriums overwhelmed by the death toll from the virus. "In addition, 25 bodies were also found in the district of Gahmar in Uttar Pradesh.
The Ganges, located in northern India and 2,700 km long, is polluted beyond anything acceptable. In 2018, studies showed that three billion liters of wastewater flow into it daily. Its pollution rate was three thousand times higher than World Health Organization standards and the situation is far from improving. The river continues to contain the worst poisons: heavy metals, faeces and chemicals. The tanneries, very active in meeting global demand and located along the river, discharge extremely toxic water laden with chromium, acids and mercury into the common sewers. No treatment plant is there to reprocess this water before ending up in the river.
During this time, millions of faithful still bathe in the holy river, drink of its water in order to cleanse themselves from sins and find salvation. But whatever. For the faithful, faith is above that and as many say: "it is Madame le Ganges. Its water is always pure ".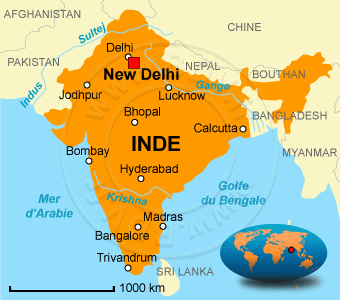 Geo point
India
Capital: New Delhi
Population: 1.4 billion inhabitants
Area: 3.287 million km²
Currency: Indian rupee
Common borders: Bhutan, People's Republic of China, Nepal, Bangladesh, Burma, Pakistan.
Posted on 2021-05-13 20:45