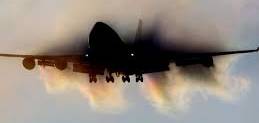 Carbon awareness.
|
Posted on 2022-01-07 09:29
Climate patterns of the planet have abruptly changed in recent decades. The majority of scientists agree that climate change is caused by the negative impacts of human activity on the environment. Many individuals, of course, assert that the climate has been changing since the beginning of life on earth, even going so far as to suggest that the planet has undergone a series of warmings and ice ages. Deniers of the climate crisis, on the other hand, refuse to admit that, while the climate has been changing since earliest times, these changes have occured at an unprecedented rate.
The industrial revolution ushered in a period where the economy shifted from agrarian to one dominated by industry and machine manufacturing. As technology advanced, more energy was required to power sophisticated machinery. This helps to explain why the industrial revolution coincided with a rise in coal and fossil fuel demand. The industrial revolution, like any other advancement in human history, had its drawbacks. Coal and fossil fuel exploitation to feed the steel and iron industries had disastrous environmental implications. Perhaps if the generation that championed the fossil fuel revolution had even a glimmer of an idea, the negative consequences awaiting future generations, they could have prevented it. Perhaps possible steps they may have taken would have influenced the timeline in a good way, possibly reversing the doomsday clock minutes away from midnight.
One may expect that the current generation, having witnessed the effects of climate change firsthand, will hasten the implementation of sustainable solutions to tackle this global problem. However, as it stands, mankind has advanced from bad to worse with regards to greenhouse gas emissions. New industries heavily dependent upon fossil fuels keep emerging and as expected, their carbon footprint continues to leave a dent on the climate and environment at large. Unfortunately, if the human race continues in this unsustainable trajectory, efforts to achieve climate action may not reap the needed positive results to rescue the environment from irreversible catastrophe.
Hurricanes, wildfires, floods, droughts and melting glaciers resulting in rising sea levels dominate headlines of trustworthy media platforms around the world on a daily basis. Those who are most affected are typically those who contribute the least to the global carbon index and are the most vulnerable members of society. Who will be the voice for the voiceless? Who will stand up to fight against the greatest atrocity being perpetrated on the defenseless?
If you could stop the next wildfire from consuming your home, the next hurricane from wiping out your city, the next drought from starving your people, the next glacier from melting, would you not? It is up to us to help save the climate and the environment by reversing the trend of unsustainable lifestyle patterns. We can start by being carbon conscious. Why the need for carbon consciousness?
Governments, corporations and individuals have all made significant contributions to greenhouse gas emissions. We are all in one way or another responsible for the greatest crisis of our time, a crisis that confronts us all wherever we find ourselves, the climate crisis. Governments have overseen the exploration of new coal mines and oil fields. Big business has supported and continues to fund carbon-related projects that are not sustainable while the masses still indulge in lifestyles that increase carbon emissions. Increased air travel, frequent trips in private vehicles and the use and dump attitude adopted by many all contribute to the planet's warming effect. Regardless of whether mankind repents of her "climate sins" or not, nature will continue to fight back and we may one day hit a tipping point.
We still have a chance to avoid the worst-case scenario and win the fight against climate change. How? The answer, by being carbon conscious. What is "carbon consciousness"? Carbon consciousness is what I define as the heartfelt desire of people from all walks of life to reduce carbon emissions globally in order to manifest the greener and more sustainable world we all want. How do we achieve this carbon consciousness?
First and foremost, world leaders must delve deeper into sustainable options, such as renewable energy and prospects in circular economy. They must also help climate justice thrive by creating an enabling atmosphere through favorable policy and decision making. It is also important to pay attention to the call for a complete decarbonization of the global economy. Big business can invest in offset projects around the world, specifically in regions most affected by the climate crisis to enable these regions build resilience to the changing climate. This, not only fosters a green and just transitioning but also enables corporations offset their carbon emissions. Offset projects, however, should be carried out in a way that does not infringe upon the rights of the people in the lands where these projects are carried out.
A great reset is necessary for the complete reversal of unsustainable lifestyle trends. People need to understand that we cannot keep pursuing a linear economy where we produce, consume and throw away to the detriment of our planet and our oceans. As a result of the warming effect, a number of water bodies have dried up, resulting in water scarcity. Endangered species continue to perish because they are unable to adapt rapidly enough to the changing climate. Are we as humans proud of our actions, knowing that all life on earth is suffocating under our stewardship? Let us do better.
Mankind needs to embrace the culture of a circular economy. The masses need to adopt the habits of reducing, reusing and recycling. We can collectively, as one human race, demand for more carbon conscious products. After all, the power does lie in the hands of the people. Also the next time you have the choice to postpone a non essential trip or ride a bike to your destination, or pursue a sustainable lifestyle that helps preserve the planet, do not hesitate to do so.
Planet earth is our home and it is all we have, hence every individual's priority list should include reducing their carbon footprint, while always remembering to BE CARBON CONSCIOUS.
Author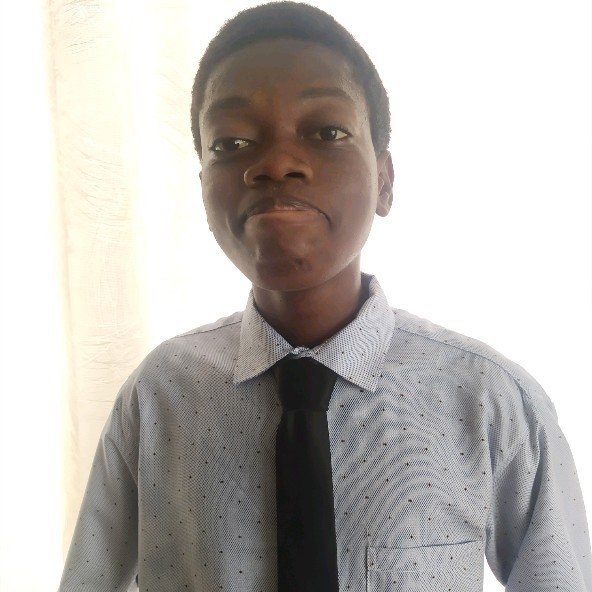 Adu-Mensah Ekow Gyete
Next Gen Thinker| Environmental Activist| Climate Advocate
Posted on 2022-01-07 09:29