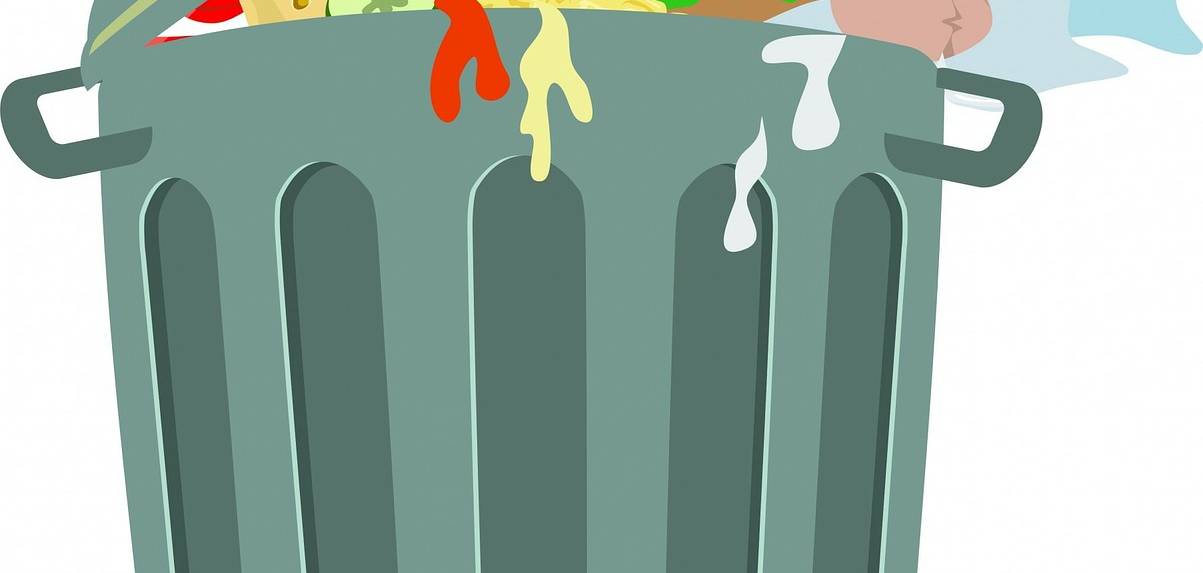 Food and textile waste in Europe.
|
Posted on 2023-07-05 14:34
The European Commission released today its plans to revise the Waste Framework Directive [1], with a focus limited to new rules on the responsibility of textile producers, and new food waste reduction targets. The European Environmental Bureau (EEB) warns the proposal may lack teeth to effectively slash overproduction and waste in the food and textiles sectors.
Food waste: hungry for better targets
The proposal puts forward new binding food waste reduction targets, which member states must achieve by 2030.
With food waste in the EU at record levels and reports of the region discarding more food than it imports [2], setting new targets for member states to cut back on food waste is a step in the right direction.
However, the EEB warns that the proposed targets of 10% in processing and manufacturing, and 30% at retail and consumption are too low to cut food waste down to sustainable levels. The EU has signed up to Sustainable Development Goal 12.3 which aims to halve food waste by 2030, but the current proposal does not match that ambition.
In addition, the Commission's decision to exclude primary production food waste from the targets means a huge chunk of the food waste picture has been overlooked. To inspire the level of action needed to tackle the food waste problem, NGOs have been calling for legally binding food waste reduction targets of 50% to be set from farm to fork.
Orla Butler, EEB Campaigner said:
"The EU must establish and attain comprehensive food waste reduction targets of 50% across the entire supply chain, from farm to fork. These targets should encompass primary production, extending beyond the manufacturing, retail, and consumer levels. Anything less than this puts the EU at risk of falling short of its climate goals, international commitments and citizens' demands."
Textiles: new rules for old clothes

The proposal puts forward plans for Extended Producer Responsibility (EPR) systems that would require fashion brands and textile producers to pay fees to help fund local authorities' waste collection. Many EU governments are already setting up EPR schemes for textiles, and the EEB welcomes the Commission's approach to harmonise them.

The EEB also welcomes the Commission's plans to set 'eco-modulated' fees and calls for them to be ambitious. The policy should support activities rooted in sufficiency, transparency and waste prevention, such as reuse and fibre-to-fibre recycling, and go beyond financing the collection of ever-more clothing. Moreover, EPR should support communities in the Global South who deal with unmanageable amounts of EU exports of clothing cast-offs [3].
The EEB regrets that the Commission has not included separate targets for textile waste prevention, collection, reuse and recycling in the proposal, despite a clear call from Members of the Parliament to do so when they adopted the EU Textile Strategy on 1 June [4].

Emily Macintosh, EEB Senior Policy Officer for Textiles said:
"The EU has committed to stopping fast fashion. Now it is time for a truly transformative waste policy that sets appropriate fees on companies. We cannot give brands a free pass to keep overproducing low-quality products designed for short lifespans and expect to recycle ever-increasing amounts of textile waste."

For more information:
[1] https://environment.ec.europa.eu/publications/proposal-targeted-revision-waste-framework-directive_en
[2] https://www.theguardian.com/environment/2022/sep/20/eu-wastes-153m-tonnes-of-food-a-year-much-more-than-it-imports-says-report
[3] https://meta.eeb.org/2023/06/29/europes-free-pass-to-dump-clothing-cast-offs-in-the-global-south-must-end/
[4] The EU Textile strategy is a wide-ranging policy plan to bring down the environmental and social impact of Europe's textile consumption, with a focus on fashion and clothing. https://www.europarl.europa.eu/doceo/document/TA-9-2023-0215_EN.pdf

Read EEB and Feedback EU's policy briefing calling for ambitious food waste reduction targets: https://eeb.org/library/policy-briefing-why-we-need-ambitious-legally-binding-eu-food-waste-targets/
Civil society statement on legally binding reduction targets: https://feedbackglobal.org/wp-content/uploads/2023/02/Statement-on-EU-legally-binding-targets-to-reduce-food-waste-Feb-2023.pdf
Mapping of EU member states that support legally binding food waste reduction targets: https://feedbackeurope.org/results-eu-foodwastesurvey/
'Driving a Circular Economy for Textiles through EPR' Eunomia (2022)
https://eeb.org/wp-content/uploads/2022/03/CE-Textiles-EPR.pdf
Sources :
- European Environmental Bureau : The European Environmental Bureau (EEB) is Europe's largest network of environmental citizens' organisations, standing for environmental justice, sustainable development and participatory democracy. Our experts work on climate change, biodiversity, circular economy, air, water, soil, chemical pollution, as well as policies on industry, energy, agriculture, product design and waste prevention. We are also active on overarching issues such as sustainable development, good governance, participatory democracy and the rule of law in Europe and beyond.
Posted on 2023-07-05 14:34