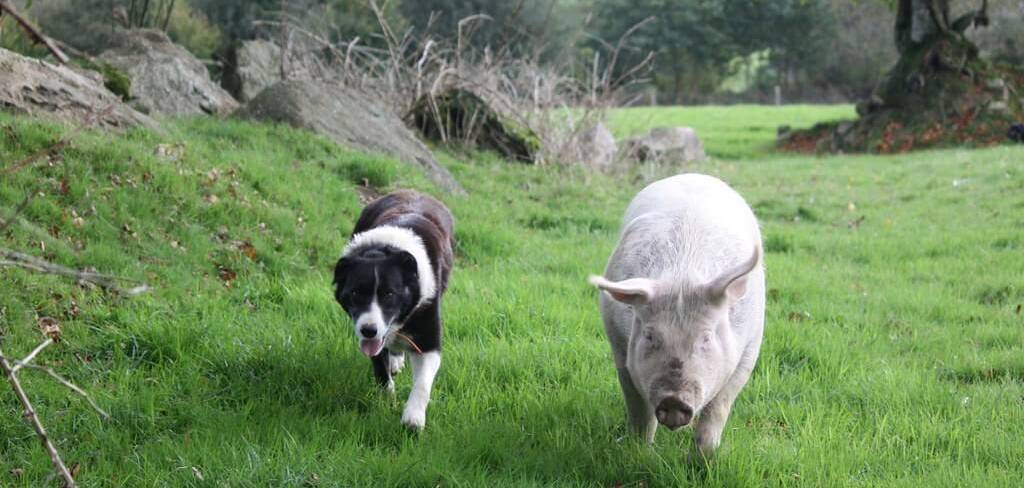 Animal rights.
|
Posted on 2021-12-10 20:25
December 10 marks International Animal Rights Day - a symbolic date because it is also International Human Rights Day, and it was chosen to promote equal rights for all beings alive, human or not.
While animal rights activists have recorded many victories in recent decades, and some animals can now be protected by law in some cases, we are still a long way from having real "animal rights" that actually protect sentient beings from suffering. that certain industries put them through.
So what are animal rights?
Animal law mainly refers to the body of law that serves to protect animals. In many countries, for example, it is forbidden to behave violently towards pets. However, when we advocate that animals have rights, we mean that they deserve their interests taken into account, no matter how cute, useful to humans or whether their species is endangered, and no matter whether animals are in danger. humans are concerned about their fate.
Why are pigs abused with impunity in the farms that produce them for our consumption, but harming or killing a dog is punishable by law? Establishing a non-existent hierarchy between animal species, based solely on the interest and goals we assign to them, is speciesist . In fact, pigs are capable of feeling the same pains, joys, fears and sorrows as canines.
There is a difference between "animal rights" and "animal protection".
Certain animal protection associations are attached to the well-being of the animal but agree to sacrifice its interests when a human obtains an advantage which is considered to be worth it. For example, some mistakenly believe that animal testing can help find a cure for humans, and that this justifies locking animals up in labs, torturing them and killing them.
On the contrary, those who campaign for animal rights consider that animals, just like humans, have interests of their own which cannot be sacrificed for the simple reason that other individuals will benefit from them .
What rights and what limits?
Animals have the right to equal consideration of their interests. But animals do not have the same rights as humans for a simple reason: their interests are not necessarily the same as ours. It would, for example, be absurd to grant the right to vote to a dog, because this right would be meaningless for him.
The famous doctor Albert Schweitzer, who worked for both humans and animals, collected snails and earthworms to shelter them in the grass. Aware of his responsibilities, he believed that we should all "judge on a case-by-case basis, with as much wisdom and compassion as possible. "
We cannot remove all suffering, but that is no reason not to remove any! Today, the world we live in provides ample opportunity for us to advance science, feed, dress, and entertain ourselves without killing animals.
Claiming animal rights means above all asserting that we do not have the right to dispose of them for our scientific experiments, our food, our clothing, and our leisure activities.
The first action to stop infringing on these rights is to stop eating them and adopt a vegan diet.
Posted on 2021-12-10 20:25