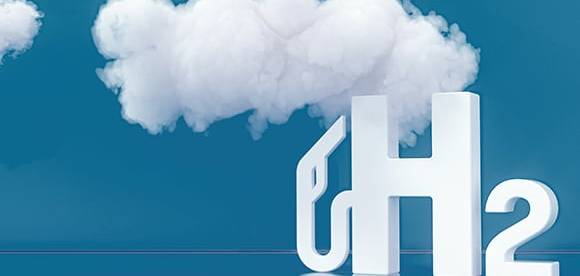 Doubts about green hydrogen.
|
Posted on 2021-08-14 10:02
For many, hydrogen is the fuel of the future. New research raises doubts
Today, a tiny amount of the hydrogen produced is green. Indeed, the manufacturing process - namely the electrolysis of water to separate the hydrogen atoms from the oxygen - is extremely energy intensive. And yet, it is considered by many to be the clean energy of the future and billions of dollars are being mobilized to finance its development.
But a new study by experts on the climatic effects of hydrogen, the most abundant substance in the universe, casts doubt on its role in the fight against greenhouse gas emissions which are the major cause of catastrophic global warming.
The main stumbling block: Most of the hydrogen used today is extracted from natural gas in a process that requires a lot of energy and emits large amounts of carbon dioxide. The production of natural gas also releases methane, a particularly powerful greenhouse gas. And although the natural gas industry has offered to capture this carbon dioxide - creating what it promotes as "blue" zero-emission hydrogen - even this fuel emits even more emissions, throughout its life. supply chain, than the simple combustion of natural gas, according to the document, published Thursday in the journal Energy Science & Engineering by researchers at Cornell and Stanford universities.
"Calling it zero-emission fuel is totally wrong," said Robert Howarth, biogeochemist and ecosystem scientist at Cornell and lead author of the study. "What we've found is that it's not even a low-emission fuel, either." To come to their conclusion, Howarth and Mark Jacobson, professor of civil and environmental engineering at Stanford and director of its Atmosphere / Energy program, looked at the life cycle greenhouse gas emissions of blue hydrogen. They represented both carbon dioxide emissions and methane that escapes from wells and other equipment during natural gas production. The researchers assumed that 3.5% of the gas drilled from the ground escapes into the atmosphere, a hypothesis which is based on very recent and substantiated research which found that drilling for natural gas emits much more. of methane than previously assumed. They also took into account the natural gas needed to fuel the carbon capture technology. In total, they found that blue hydrogen's greenhouse gas footprint was more than 20% larger than that of burning natural gas or coal for heat.
Such results could change the outlook for hydrogen. In recent years, the natural gas industry has started to heavily promote hydrogen as a reliable next-generation fuel for use in powering cars, heating homes, and burning in power plants. In the United States, Europe and elsewhere, the industry has also indicated that hydrogen is the rationale for continuing to build gas infrastructure like pipelines, claiming that pipelines that carry natural gas could in the future carry a cleaner mixture of natural gas and hydrogen. Although many experts agree that hydrogen could potentially play a role in storing energy or powering certain types of transport - such as long-haul planes or international trucks, where the shift to Battery electric power can be difficult - a consensus is emerging that an economy based on wider use of hydrogen that relies on natural gas could be damaging to the climate. (At current rates, that would also be very expensive.)
The Hydrogen Council, an industry group founded in 2017 that includes BP, Shell and other major oil and gas companies, did not immediately comment. A report from McKinsey & Co. co-authored with industry groups estimated that the hydrogen economy could generate $ 140 billion in annual revenue by 2030 and support 700,000 jobs. The study also predicted that hydrogen could meet 14% of total energy demand in the United States by 2050.
BP declined to comment.
In Washington, the latest infrastructure envelopes devote $ 8 billion to the creation of regional hydrogen centers; a provision originally introduced as part of a separate bill by Senator Joe Manchin, DW.Va., a major natural gas producing region. Among the companies that lobbied to invest in hydrogen was NextEra Energy, which proposed a pilot solar-powered hydrogen plant in Florida.
Other Democrats, such as Rep. Jamie Raskin of Maryland, rejected the idea, calling it an "empty promise." Environmental groups have also criticized the spending. "This is not climate action," said Jim Walsh, senior energy policy analyst at Food & Water Watch, a Washington-based nonprofit group. "This is a fossil fuel subsidy with Congress acting like it's doing something about the climate, while maintaining the next chapter in the fossil fuel industry. Jack Brouwer, director of the National Fuel Cell Research Center at the University of California at Irvine, said hydrogen should ultimately be manufactured using renewable energy to produce what the industry calls green hydrogen, l renewable energy used to divide water into its constituent parts, hydrogen and oxygen. This, he said, would eliminate the leakage of fossil materials and methane.
Hydrogen made from fossil fuels could still act as a transitional fuel, but would ultimately be "a small contributor to the overall sustainable hydrogen economy ," he said. "We use blue first, then we make it all green," he said.
In most places, there is simply not enough renewable energy to produce large amounts of green hydrogen. However, if the world starts producing surplus renewable energy, converting it to hydrogen would be one way to store it. Amy Townsend-Small, associate professor of environmental science at the University of Cincinnati and expert on methane emissions, said more scientists were starting to examine some of the industry's claims about hydrogen. In the same way that they had examined the climatic effects of the production of natural gas.
"I think this research is beneficial and will advance the discussions," she said.
Posted on 2021-08-14 10:02