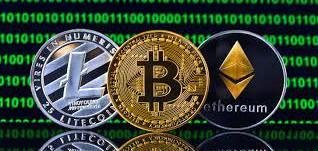 Cryptocurrency.
|
Posted on 2021-12-28 14:07
It was one of the more unusual deals during the frenzy of climate activity at COP26 in Glasgow. A small blockchain crypto company with the oddly named Chia has announced a partnership with the World Bank, one of the largest and most influential financial institutions on the planet. Under a non-exclusive agreement, open source and free, Chia is working with the Group on Climate Change established by the Bank in order to support the development of the first " warehouse climate " in world. This is an ambitious effort to establish a global carbon market. A few days later, Chia made another announcement: signing an agreement with the government of Costa Rica, a country known for its leadership in environmental conservation and sustainable development, to provide technical services in supports the national system of measurement of climate change in that country.
Chia: but what is this company? This is the brainchild of Bram Cohen, one of the first developers of decentralized and distributed ledgers that are at the heart of blockchain technology. Cohen became something of a cult figure in the early 2000s when he created the BitTorrent communication protocol that allows users to distribute data and electronic files over the Internet in a decentralized manner. In teenage parlance, it means to hack into music.
Almost twenty years later, cryptocurrencies, or "tokenized assets," and the blockchain ledger in which they reside are an extremely controversial but possibly revolutionary turning point in the world's financial assets. The total value of these fast growing assets is now over $ 3 trillion.
The World Bank is now hoping that blockchain technology will offer an important solution to a critical climate problem. She hopes to prove that this technology can serve as a key to help correct one of the main flaws of the 2015 Paris Climate Agreement - the failure to create an efficient global carbon trading market. The Environmental Defense Fund estimates that there are 50 carbon markets operating in different jurisdictions around the world. Among the best known face the EU's emission trading scheme. The program cap and trade in California that is related to system cap and trade in Quebec. These systems all work a little differently, but the common goal is to put a price on carbon so that capital moves to more sustainable projects.
But critics have lambasted fragmented carbon markets, describing them just as greenwashing platforms for companies to buy unreliable carbon "credits" to offset their high carbon pollution methods.
The World Bank's efforts to create a credible and reliable carbon market have proven to be a huge technological challenge. "With such diverse and separate systems, it is difficult to get a clear picture of the overall market activity between countries and institutions," says Chandra Shekhar Sinha, adviser at the World Bank.
Their latest experiment is daring. The World Bank and Costa Rica believe that Bram Cohen's company - Chia - which touts itself as the climate-friendly crypto solution - could ultimately solve the extremely complex puzzle of developing a digital trading network that trust governments, traders and financial institutions. So far, the traditional financial infrastructure that has worked until today has not been up to the task.
For Chia, it's about proving that the nascent cryptocurrency market is ready for adoption by the world's largest financial institutions as an invaluable part of their financial infrastructure. If successful, the project could propel the small start-up into a leadership position in the next blockchain and crypto development cycle. "Chia brings a sustainable set of new technologies," says Gene Hoffman, president of Network Inc. "It's definitely a step up from what's out there. "
Plant the seed
Understanding why Chia can become a blockchain blockbuster requires a bit of explanation of how cryptocurrencies and blockchain work. Invented in 2009 by a person or group of people using the name Satoshi Nakamoto, Bitcoin created a decentralized and highly secure process for transferring "stores of value" (Bitcoins) and performing transactions through a peer-to-peer network. decentralized to-peer (peer-to-peer) via network nodes, or in other words a number of computer devices connected to a blockchain.
In computing, a node is a basic unit of a network. Nodes are devices or data points on a larger network. Unlike the client-server network architecture, the network architecture made up of nodes is symmetrical.
Thanks to cryptography and public distributed ledger systems, Bitcoin could be sent without the intervention of a central bank or other administrators. The process is called " Working Proof (PoW)."
Today, mining Bitcoin would use the equivalent of 28 Hoover dams, or 0.5% of all electricity used in the world , and seven times the total use of Google.
Bitcoin's 'proof of work' protocols sparked the current crypto craze - but also caused a litany of problems. As the price of a Bitcoin skyrocketed, crypto miners began to use gargantuan amounts of computer processing power - and energy - to validate and create new coins. Today, Bitcoin mining would use 20% of the world's base power or the equivalent of 28 Hoover Dams. And because its distribution is nowhere to be found, Bitcoin has become the currency of choice for tax evaders, criminal syndicates, and rogue countries like North Korea and Iran.
Enter the Ethereum and Crypto 2.0 world.
As the second largest blockchain network Ethereum is also built on PoW protocols energy efficient, although it now goes to a less energy-intensive process called "challenge Proof (EPOS) ". But to do this, the Ethereum-based network will be less secure because it relies on fewer IT operator nodes. In the democratized world of crypto, the more nodes the better, as the operators of the nodes vote on all business and governance matters of the network. For example, Bitcoin has, at any time up to 15,000 nodes . However, with the new protocol "POS" of Ethereum, that number drops to 2 400. This increases the chances that some organizations can hack into and take over the Ethereum network.
Welcome to "Crypto 3.0"
Bram Cohen, through Chia, say they overcame all of these issues by completely revamping the blockchain and crypto process to make it more secure and use less energy. To do this, it uses a process called Proof of space and time , based on the storage space of a computer instead of energy-intensive computing power of newspapers. While it takes 28 Hoover Dams to power Bitcoin, it takes less than one Hoover Dam to power the entire network, or roughly the equivalent power needs of a large financial institution.
To bolster its green image and differentiate it from its crypto competitors, Chia has called its networking process "renting" rather than "mining" . Chia's 'farmers' 'plant' their hard drives or SSDs with software that places blockchain data in specific 'plots'. Chia programming language, Chialisp , can write intelligent contracts and create applications similar to the operation of the Ethereum platform.
Equally important for its ecological credentials, the creator of Chia hopes to become fully credible in the eyes of the world's largest institutions. Unlike Bitcoin, Chia was not invented by a bunch of digital cowboys eager to beat the system, as illicit work around traditional finance. Quite the contrary: it is designed to meet and complement the traditional compliance and regulatory standards of large financial institutions.
"This is the transparency, integrity and safety of Chia who seem to make it a perfect choice for warehouse climate that the World Bank is calling for," said Susan Carevic, responsible for IT business management in the climate change group of the World Bank. The Bank's climate warehouse needs a network of transparent and traceable data so that others can create a credible carbon market, she says. This allows Climate Warehouse to create a public good data layer that sits on top of a blockchain, which would mean that no country owns the blockchain, but each participating entity would have access to its data. "Interoperability is built into it," explains Shekhar Sinha.
This is crucial because any successful carbon market must connect hundreds of government climate registry systems that have key data needed to verify whether a carbon credit is really helping climate mitigation, and then make that data available for sharing. carbon credits.
It takes less than a Hoover Dam to power the entire grid.
For Chia, this is a golden opportunity to showcase her climate-friendly blockchain network. Neil Cohn, Global Head of Markets and Sustainability at Chia, said it was bold for the World Bank to bet on Chia rather than more established network cloud giants like Microsoft, Amazon or Google.
Even before the World Bank announcement, Chia had received a lot of interest in Silicon Valley. Indeed, in May, Chia executives raised $ 61 million, giving the company an estimated valuation of $ 500 million. The giant venture capital Andreessen Horowitz and Richmond Global Ventures participated in the round of financing which also included Breyer Capital, Slow Ventures, True Ventures, Capital Cygni, Naval Ravikant, Collab + Currency and DHVC.
But the impact of a successful World Bank blockchain project could ripple far beyond carbon markets. If blockchain technologies such as Chia can overcome environmental, security and governance, they become the "Financial rails of the new economy," said David Frazee Richmond Global Ventures and member of the board of directors of Chia. It will be the blockchain-driven internet of markets that "will move billions of dollars across the world's financial and economic sectors," he says.
Growing pains
But the criticisms of the methods are already starting to germinate. Last spring, potential "farmers" in Chia created such a demand for computer hard drives that it caused shortages and price spikes. Critics point to the company's "renting" methods, criticizing it for significantly shortening the capacity of some consumer SSD hard drives, causing more electronic waste. While the goal is to reduce them. Responding to criticism, Cohn says more than 70% of hard drives go to data centers which replace them every three to five years with newer, higher capacity drives. Right now, old hard drives are physically shredded and end up in landfills. With Chia, they could be safely reused.
The stakes for the World Bank and financial institutions are enormous. If a climate-friendly blockchain can be developed that also overcomes security concerns, it could not only fix failing carbon markets, but become a catalyst "transforming the global economy," Cohn says.
It could also open the doors to what has so far been a very exclusive club of bankers, investors and financiers. The efficient and decentralized nature of blockchain can be a unique opportunity to democratize finance, promote prosperity, and give everyone a seat at a more diverse and inclusive financial table.
This dream seems a far cry from the wild and wacky world of today's crypto madness, where a digital drawing of a gorilla can sell for millions, sports stars demand their wages in cryptocurrency, and where a single tweet Tesla founder Elon Musk can shake up such volatile trading markets.
Chia and the World Bank seek to prove that the crypto has much more to show that the hype médiatiq eu.
Sources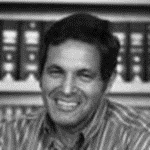 Jim Gold is a California-based journalist and editor who has covered business, personal finance, water, and environmental issues. He was the editor of The Arizona Republic, based at MSNBC.com and in Phoenix. Previously, he was Editor-in-Chief of The Stockton Record and Associate Editor of the Reno Gazette-Journal.
Posted on 2021-12-28 14:07