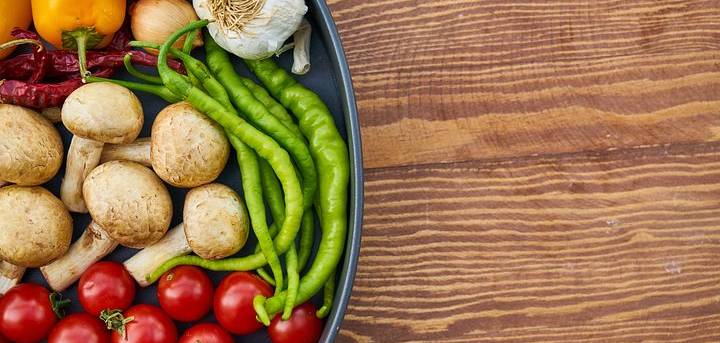 European Commission on Food Safety.
|
Posted on 2023-01-13 12:12
The European Commission published their latest report on food security, 'Drivers of food security', on January 4 2023. It focuses on some of the steps we must take to create and manage better food systems across the EU, covering topics like soil health, food choices, and competing land and crop uses.
With our climate and nature crises climbing at a rapid degree, it's critical we reshape our food systems for the good of the planet, with a particular focus on healthier and more plant-based diets… a goal which should benefit both animals and people.
The European Commission's new report is a welcome publication that we hope will inspire further policy work to make our food systems more sustainable and secure, as well as stronger in terms of animal welfare.
But to really create robust food systems with these principles at their core, there are still some areas that need more attention from the Commission. Read the full report here and our summary of the key topics explored below.
Climate change, agriculture and food security
The report emphasises that soil, water, biodiversity, and air are basic requirements for food production, and that these are being threatened currently by biophysical and environmental drivers. These are leaving a major imprint on the land and affecting the way it is being worked with.
Relatedly, the report highlights that the current high-input intensive agriculture model, which relies heavily on chemical pesticides, poses a threat to food security in the medium-term, contributing to a:
Loss of biodiversity

Likely increase in pests

Decline in soil health

Loss of pollinators, which are essential to agricultural production.
The connection couldn't be clearer. Factory farming is having a negative impact on the planet, as well as threatening the very foundation of our food systems by affecting our ability to produce food. Unless we change the fabric of agricultural production, then, our food systems will continue to suffer.
Farm animals, plant-based diets and food security
As the report further highlights, agriculture is responsible for 10.3% of the EU's greenhouse gas emissions, and nearly 70% of these are caused by the livestock sector.
In Europe, around 65% of agricultural land is used for animal production. This equates to around 55 million hectares of arable land, much of which is used to produce feed for animals.
In the EU alone, about 55% of cereals are used for feed and 4% for the production of biofuels (bioethanol).
A huge amount of the EU's land, then, is reserved for the production of farm animals and is sprayed heavily with chemical pesticides… making intensive animal farming systems, especially, a strain on the planet and a detriment to food security and land availability.
We believe the European Commission's report does not emphasise this connection sufficiently, or suggest strong enough measures to counteract the industry's impact. Rather, it focuses on the financial importance of livestock rearing, as meat and dairy products lead the list of the EU's agricultural exports. On the same hand, the average European per capita consumption of animal protein is now 50% higher than in the early 1960s, and double the global average.
The evidence speaks for itself. We are convinced a truly sustainable and resilient food system can only be built by shaping favourable food environments, that prioritise plant-based products and less but higher welfare meat. Fortunately, aspects of the study do reflect this concept, as it recognises a switch to more plant-based foods would not only enhance food security but present large benefits for climate mitigation, while also generating significant co-benefits in terms of human health.
In line with the EAT-Lancet Planetary Health Diet, Eurogroup for Animals would like to see the production and consumption of meat, dairy, fish and eggs reduced by 70% by 2030 in the EU/UK (against the 2020 level), along with an uptick in plant-based diets and better animal farming practices. Correspondingly, we would like to see the Commission become more ambitious in its vision for diet change.
That said, grazing animals could still feature in a sustainable food future. As the report explores, there are around 51 million hectares of permanent grassland across the EU, which cannot be readily cultivated and are used exclusively by ruminants. Maintenance of permanent grassland is important to increase soil carbon stocks and enhance biodiversity, giving grazing animals an important part to play in nurturing the land and, thus, contributing to food security while maintaining a high level of animal welfare.
Working with a reduced number of livestock could also help to develop more 'circular' farming systems, as farmers could use their manure to produce bio-fertilisers, as an example. Innovative methods of working with animals can therefore still be explored, though on a much smaller scale and with their welfare firmly in mind.
Policy change and food security
Finally, the report recognises the ability to ensure food security in the long-term while protecting our climate and nature requires policy interventions. The challenge for policymakers will be to pave the way for sustainable and resilient food systems in a manner that reconciles its short- and long-term needs simultaneously.
A systemic approach which is capable of embracing this duality is required. A broad range of action across many policy areas, from agriculture and aquaculture to health, trade, energy, research and more, must also be coordinated and integrated in a way that considers the connections between the different drivers of food security.
At the same time, a range of factors within food systems themselves, including impacts on terrestrial and marine biodiversity, production practices, technology, processing methods, supply chain/logistics, food environments, consumption, and social innovation, will have to be adapted to live up to the ongoing and future challenges of establishing food security.
On that note, the consistent and comprehensive implementation of the European Green Deal, factoring in Farm to Fork and other relevant strategies, should help the EU to lock in a sustainable, inclusive and resilient food system within a realistic timeline and with necessary support.
The Common Agricultural Policy and Common Fisheries Policy, in particular, will both continue to help the EU make the farming and fishery industries more sustainable, in addition to supporting the communities within both fields. This will contribute to ensuring food availability and access for consumers at reasonable prices.
Using its internal market and global trade relations and partnerships, the EU can additionally promote ambitious food system strategies across the world that have sustainability and security at their core.
With their potential to influence food systems globally, it's especially crucial that the EU pays more consideration to animal welfare and adapted diets, as the way in which we address these topics across Europe could have implications for farm animals everywhere.
Written by Jonathan Sander - Eurogroup for Animals.
Posted on 2023-01-13 12:12