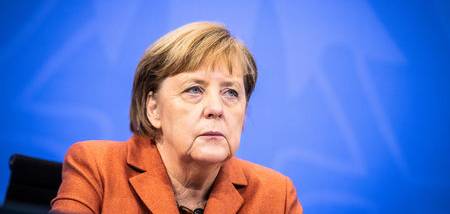 Angela Merkel
|
Posted on 2021-05-06 10:32
Besides the Rhine, Angela Merkel urges her country to go much faster in the fight against global warming.
The German Chancellor said on Tuesday in favor of a further increase in greenhouse gas emissions targets. The 55% reduction in CO² originally planned is no longer sufficient. They will now have to increase to 65% by 2030 then 88% by 2040 to finally achieve carbon neutrality in 2045, i.e. 5 years before the date commonly decided with other nations. Environment Minister Svenja Schulze called these targets "really ambitious" and "achievable".
In this, Angela Merkel echoes a judgment handed down by the German Constitutional Court condemning too weak a climate policy on the part of the leaders currently in business. Seized by four environmental associations, the Court considered that the legislation was "not in conformity with the fundamental rights" of the younger generations. Its rejection was motivated by the fact that the government had not provided for "sufficient requirements for the subsequent reduction of emissions from the year 2031". "You cannot only have freedoms for present generations, you must also think about freedoms for generations to come."
Following this decision, Angela Merkel declared: "We must do more". "This is a new legal perspective that could have many consequences" and which states "that we must do even more" . Even conceding that: "young people remind us that we are too slow" .
This is why, with the approach of the legislative elections of September 26, the Chancellor had to react very quickly. Indeed, the environment has been, for several years, at the center of German public debate and the judgment of the Constitutional Court reasons as a warning shot at a time when polls place environmentalists in a very good position. The candidate, Annalena Baerbock, enjoys a higher popularity rating than the Conservatives' candidate for chancellery, Armin Laschet.
Posted on 2021-05-06 10:32