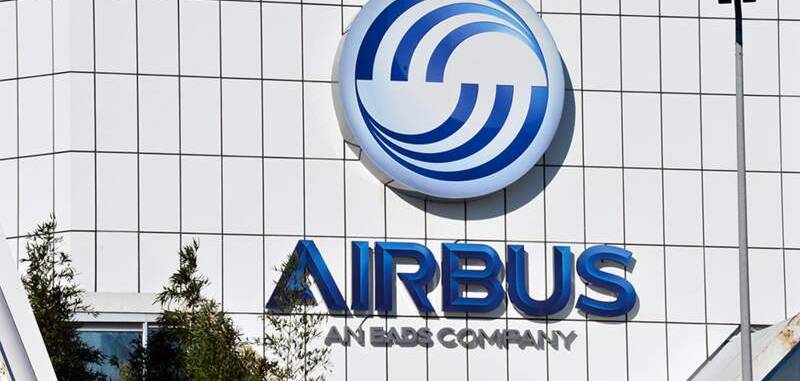 Airbus
|
Posted on 2021-02-22 17:10
Airbus is a French European industrial consortium which brings together Germany and Spain. Formerly EADS (European Aeronautic Defense and Space), it operates in various fields such as commercial aeronautics, civil and military space, helicopters, military transport, satellites and launchers as well as various data services. Created in 1970, the group achieved a turnover of 70 billion euros in 2019. Its head office is located in Toulouse.
Airbus has fully understood the environmental issues for the decades to come. Innovation and the improvement of all processes are at the center of the group's concerns. For example, Airbus has set itself the very ambitious objective of developing the first zero-emission commercial aircraft by 2035. A program that bears the name ZEROe.
the aeronautical industry represents around 2.5% of CO2 emissions. This is why Airbus is embarking on new lines of research and working on developing hybrid-electric and hydrogen technologies.
The aviation industry, including Airbus, has embarked on an industry-wide decarbonization movement that includes the following main objectives:
Carbon neutral growth: From 2020, aviation's net carbon emissions will be capped. This means that even if air transport increases, greenhouse gas emissions will not (ATAG).

50% reduction in CO2 Emissions: By 2050, aviation's net carbon emissions will be half of 2005 levels (CORSIA).
In a report, Airbus lists the partners with whom it intends to work in order to achieve such high industrial objectives. They involve developing innovative solutions that reduce waste and pollution:
Airbus applies strict measures at all stages of its industrial processes - from design and manufacture, to purchase and use until the end of the product's life - aimed at falling within the scope of its requirements. eco-responsible:
These daily environmental improvements are achieved through an environmental management system (EMS). Here are the highlights :
Minimize the use of materials and energy

Require responsible sourcing
If Airbus applies strict standards internally in order to reduce its carbon footprint, it is logically that it expects equivalent rigor from its suppliers. Moreover, first-rate suppliers must have a certified environmental management system (EMS) and their performance is regularly audited by external auditors.
Airbus has also enacted strict standards in a Supplier Code of Conduct with the aim of gaining suppliers' full adherence to environmental and social responsibility standards:
Comply with environmental laws

Make all stakeholders in the Airbus ecosystem adhere to the ecological cause.
Employees, customers, partners, all must work in the same direction of environmental responsibility.
According to the study conducted by Airbus, the aerospace industry has more than 1,700 substances under regulatory control. These include surface treatments and materials such as paints, sealants, fire protection and cleaners. It is therefore essential that Airbus suppliers are fully compliant and responsive in replacing banned substances.
Posted on 2021-02-22 17:10