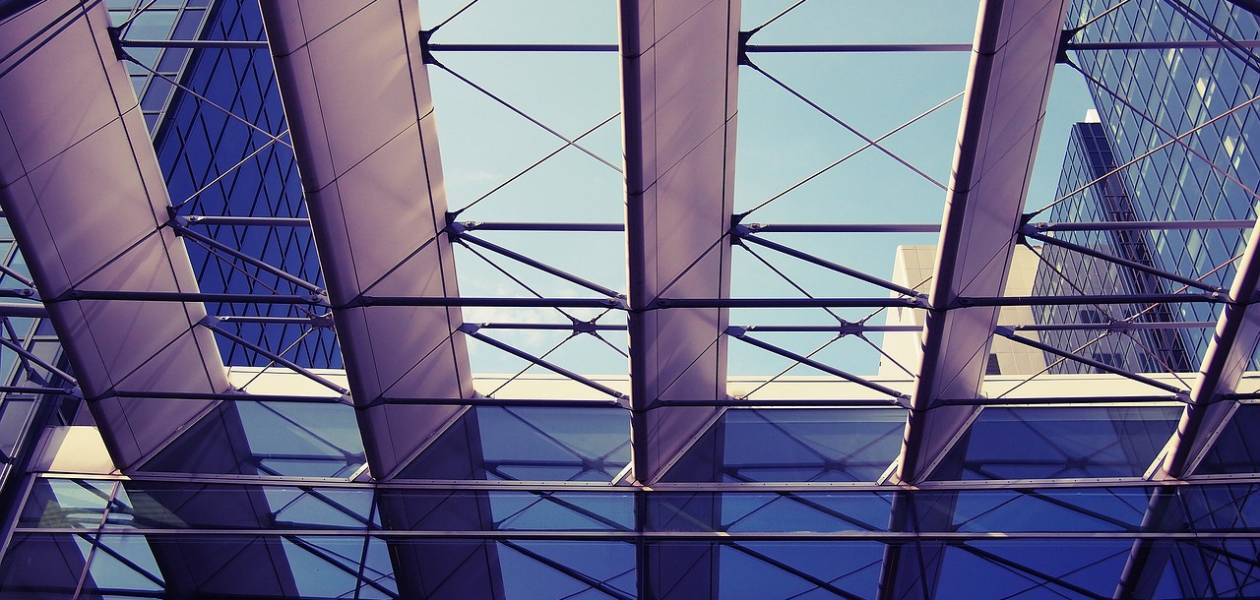 A more resilient Europe.
|
Posted on 2023-09-29 17:02
In a Communication adopted today, the Commission provides a contribution to the forthcoming leaders' debate in Granada on the future-oriented approach to the EU's open strategic autonomy and on priority policy objectives for the EU in the years ahead. It takes stock of achievements and remaining challenges to build a more resilient, competitive and sustainable economy, to protect EU citizens, and to guarantee their well-being. This follows the Versailles Declaration adopted by EU leaders on 11 March 2022.
The Communication points to specific areas where more efforts are needed, such as building a more innovative and interconnected Single Market, preserving internal cohesion, fostering alliances with international partners and building the EU's capacity as a security provider for its citizens and region. The EU must continue work to de-risk and reinforce its economic and industrial base while protecting its economic security and its unique social model.
Ursula von der Leyen, President of the European Commission, said: "Europe has reacted decisively to a rapidly changing geopolitical and economic environment. The new reality requires that we strengthen our capacity to protect Europe's strategic interests, and to provide security for our citizens and partners. Since Versailles, the EU stays the course and is transforming into a more resilient, competitive, and sustainable economy. We will continue to stand together and further deepen ties with partners and those that share our concerns and interests."
Bolstering Europe's defence capabilities and building lasting peace in Europe
The EU has taken bold steps to develop its defence dimension and bolster Europe's defence capabilities. With the Strategic Compass for Security and Defence, the EU has taken action to strengthen its capacity as a security provider. The adoption of the third Joint Declaration with NATO in January 2023 substantially reinforced the EU-NATO strategic partnership, expanding it to new cooperation areas such as emerging and disruptive technologies, climate and defence, as well as space. With initiatives such as the three-track approach to providing 1 million rounds of ammunition to Ukraine, the EU has taken unprecedented, coordinated steps to increase military aid, and support both joint defence procurement and increased ammunition production with the EU budget.
While the implementation of the European Defence Fund (EDF) is boosting innovation and cooperative approaches in the EU's defence industry, further efforts are needed to boost military mobility throughout the EU, strengthen the European defence technological and industrial base and address cyber and hybrid threats. The Commission will present a European Defence Industrial Strategy to prepare the future framework for defence cooperation.
Russia's war of aggression against Ukraine also underscores the importance of the EU's enlargement. The EU continues providing assistance to all candidate countries on their path to full membership and will assess the progress made so far in its upcoming annual Enlargement Package.
Enhancing Europe's energy security and tackling the climate crisis
The EU has severely weakened the grip that Russia had on our economy and energy supply by reducing demand, diversifying energy supplies and accelerating the deployment of renewable energy. Between August 2022 and July 2023, Member States reduced gas demand by 17%.
The revised Renewable Energy Directive leads Member States to establish faster and simpler permitting rules, targeting an increase of the share of renewables in the EU's overall energy consumption to 42.5% by 2030.
Thanks to REPowerEU, the EU already diversified a significant part of its energy supply, reducing Russian pipeline gas from 50% of total gas imports in 2021 to less than 10% in 2023 so far. Oil imports from Russia have dropped from 27% to 6%, while coal imports are now at zero, down from 46% in 2021.
Remaining bottlenecks should be addressed as a matter of priority: the reform of the electricity market design will further facilitate the integration of renewable energy and ensure access to affordable renewable and non-fossil electricity; the EU also needs to improve energy interconnections in the Single Market and upgrade its grids. There is no room for complacency.
Building a more robust and sustainable economic base
The Commission has renewed its commitment to completing the Single Market, focusing on enforcing existing rules and removing barriers, in particular in services. It continues to pursue an ambitious and robust trade policy while adjusting to increased geopolitical instability and fragmentation and to the climate emergency. It builds resilience and creates new opportunities by developing its network of trade agreements and by deepening partnerships through flexible forms of engagement with third countries. The EU has acted decisively to address economic risks and strategic dependencies by taking steps for de-risking in key areas:
With the proposed Critical Raw Materials Act, the EU will improve its access to a secure, diversified, affordable and sustainable supply of critical raw materials.

With the EU Chips Act, investment at EU and national level will scale up research, development and production capacities of semi-conductors across Europe.

To scale up manufacturing of clean technologies in the EU, the Commission proposed the

Net-Zero Industry Act

following the Green Deal Industrial Plan.

Drawing on the lessons from the pandemic, the EU is also enhancing the security of supply of medicines.

The EU has made significant steps towards building a digital economy that promotes rights and principles for a human-centred digital age.

The Commission has continued to deliver on the European Pillar of Social Rights.

The EU has taken further measures to ensure food security, sustainability and resilience globally.

As part of the Economic Security Strategy, a list of technologies with potential dual-use applications is being established. These are critical to economic security, with a view to assess security and leakage risks and devise mitigating measures.
Fostering public and private investment
To deliver on Europe's strategic priorities and address future challenges, significant additional public and private investment will be needed.
The Recovery and Resilience Facility is helping put the EU on a path to sustainable growth by incentivising ambitious reforms and investments. Cohesion policy programmes and InvestEU contribute to strategic priorities such as the green and digital transition, innovation and social investments and skills as well as support for SMEs.
The EU's long-term budget has proven a flexible instrument in times of multiple crises. However, as the scope for flexibility has been exhausted, the Commission has proposed targeted adjustments so that the EU's budget can continue to deliver on the most essential immediate objectives.
As part of the targeted review of the Multiannual Financial Framework, the Strategic Technologies for Europe Platform (STEP) will leverage and reinforce existing EU instruments to finance investments in deep tech and digital, clean and bio technologies.
Public investment has an important role to play to de-risk innovative ventures and correct market failures. Hence the urgent need to agree on the proposed reform of the European economic governance framework to adequately respond to the challenges ahead and to create clarity and predictability for national fiscal policy going forward.
As most of the financing for the EU's key priorities will have to come from the private sector, creating an investment-friendly business environment is crucial. The Commission is continuing its efforts to develop deep and integrated capital markets, to complete the Banking Union and to put in place an effective sustainable finance framework.
Background
On 10 and 11 March 2022, shortly after Russia's war of aggression against Ukraine had shaken the rules-based order, EU Heads of State or Government met in Versailles. The Versailles Declaration committed the EU to take more responsibility for its security, to bolster defence capabilities, and to take further steps towards building European sovereignty, reducing dependencies and designing a new growth and investment model. It set out a wide-ranging, collective agenda to enhance Europe's capacity to contribute to regional and global security. Today's Communication takes stock of what has been achieved, 18 months later, in promoting and building a more resilient, competitive and sustainable economy, that protects EU citizens and guarantees their well-being. The informal meeting of EU Heads of State and Government takes place in Granada on 6 October.
Quote(s)
"Europe has reacted decisively to a rapidly changing geopolitical and economic environment. The new reality requires that we strengthen our capacity to protect Europe's strategic interests, and to provide security for our citizens and partners. Since Versailles, the EU stays the course and is transforming into a more resilient, competitive, and sustainable economy. We will continue to stand together and further deepen ties with partners and those that share our concerns and interests." - Ursula von der Leyen, President of the European Commission - 27/09/2023
Sources :
- European Commission
Posted on 2023-09-29 17:02