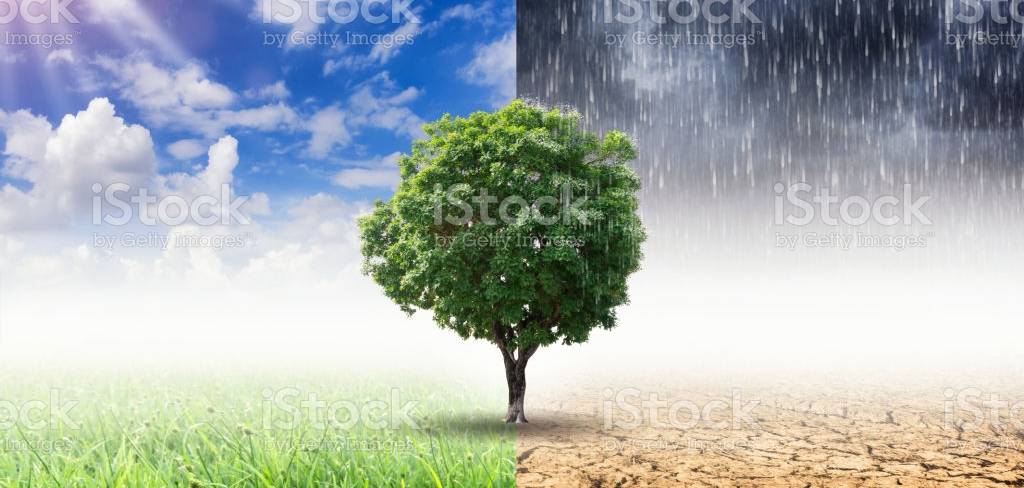 Health systems and climate.
|
Posted on 2021-11-22 07:00
A research report of the Climate Center prepared for the Alliance for Research on adaptation, launched at COP 26, joins the calls to stop presenting the Climate and Health "as questions vertical or independent of each other ", but rather to strengthen the climate resilience of health systems to protect life now and in the future.
The study compiles the results of a global consultation on health-related adaptation research priorities that began in August; it was jointly run by the UK Health Security Agency.
The ARA advocates "a new action-oriented research paradigm to provide information on effective adaptation to reduce the risks associated with climate change, especially for the most vulnerable countries and communities - at scale. and the urgency demanded by science ".
As the Sixth Assessment Report of IPCC Working Group I concluded, human activity has caused and will continue to cause unprecedented changes in the Earth's climate system, resulting in significant impacts on societies, people and communities. economies and ecosystems. Responding effectively to these impacts requires adaptation made possible and underpinned by actionable knowledge - both of climate change risks and tangible responses.
However, the current scope and breadth of action-oriented research is insufficient. It is hampered by underinvestment, a disconnect between researchers and the experiences of the most vulnerable, misaligned incentives, fragmentation, low capacity in developing countries and limited learning from experience.
The report identifies priorities for health-related adaptation research in the areas of finance, governance, information systems, human resources, technology and infrastructure, and service delivery.
He asserts that the capacity of health systems "to detect, plan and adapt to climate-related stresses" helps determine the impacts of climate change on health. But while about half of the 100 countries surveyed reported having a national health and climate plan, "a qualitative analysis [indicated that they] varied considerably ."
With only an estimated 0.5%, health receives "insignificant amounts of international climate finance" - and this was arguably the biggest obstacle to building climate resilience within health systems.
"Adaptation research should support predictions of threats that have been identified and mitigate changing trends and risks to health systems"
The report's three key messages begin with a call for "ambitious adaptation research reflecting the urgency of the climate crisis, and at a level high enough to inform both policy and practice [and embody] the values of equity, quality, solidarity and sustainability ".
Second, the report states that "research on the implementation of health systems is as important as the research itself" .
In research, it is essential to engage on a large scale community representatives, policy makers, planners, health professionals of all kinds, meteorologists, climate modelers, communication experts, sociologists and anthropologists.
Understanding health systems in a national context to help prioritize the order in which the ten point action of the operational framework of the WHO 2015 for setting up of resilient health systems to climate change should be addressed.
The report adds: "Adaptation research should support forecasting of anticipated threats [to the extent possible] to mitigate changing trends and threats to health systems, especially service delivery. "
Its third key message is that "investment in research on adaptation of health systems must be strengthened on the international scene".
Vision
A feedback of information at the local level on measures to set up health systems is essential in order to inform debates on global policies of adaptation and resilience within health systems.
New aspects of the report include an assessment of the role that adaptations (such as changes in our living environments and behaviors) can play in reducing future climate-related health impacts, in order to inform national policies. and local.
The COVID-19 pandemic has reinforced the fact that collaboration at the global, national and local levels is crucial to address the main threats we face.
This requires greater representation of researchers in developing countries, consistency in research methods and compilation of results, as well as funding for local research, infrastructure and management.
Health systems strengthening is complex, surrounded by imperfect data and time consuming: dialogue is needed to help different actors share their work and relate it to their lived experience "in a larger global narrative" .
"This consultation process aimed to identify the 'knowledge-to-action needs' or research barriers that drive climate action in health systems," the report concludes, "and in so doing, to identify options for action and to understand who needs to do what " among researchers, policy makers, practitioners and communities.
Long before the start of the COP 26, which ended a few days ago, he called for health and social justice "to be at the heart of the climate negotiations to unite us in the protection and promotion well-being and with a view to improving resilience to climate change by 2030 to ensure a future in which all people thrive, and not just survive. "
Posted on 2021-11-22 07:00