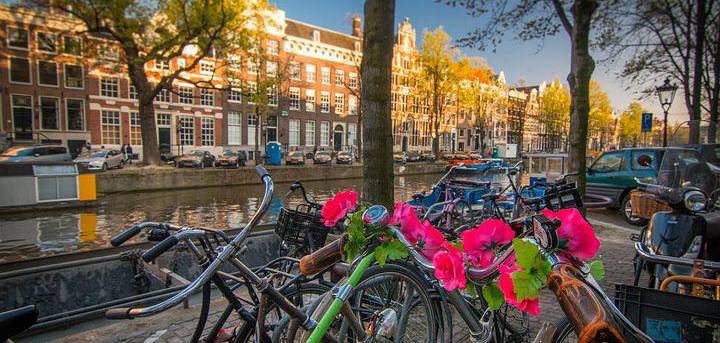 Society and economic growth.
|
Posted on 2022-05-25 07:00
Reducing society's dependence on economic growth will be a key part of this transition towards a more resilient and sustainable future, according to the EEA report 'Reflecting on green growth'.
The idea that European economies and societies need to develop within environmental limits is at the heart of EU policy. The EU's flagship strategic roadmap, the European Green Deal, sets out an ambitious agenda for transforming Europe's systems of production and consumption so that they can deliver continued economic growth while protecting ecosystems. The European Green Deal's focus on promoting economic growth is easy to understand. Societies rely on growth to sustain employment levels, increase living standards and generate the tax revenues to finance the welfare state, public debt and the investments needed to achieve sustainability transitions.
Is unending economic growth possible?
Nevertheless, there are doubts about whether unending economic growth is possible, given nature's finite capacity to provide resources and absorb pollution. Globally, economic activities are already causing extensive environmental damage, necessitating an unprecedented decoupling of economic growth from environmental pressures. Whether decoupling at this scale is achievable is not certain. In addition, Europe faces other downward pressures on economic growth in coming decades, ranging from population ageing to growing risks of pandemics and climate change impacts.
These uncertainties do not mean that Europe should abandon its green growth approach. The European Green Deal's transformative agenda is essential, and it is important to make it the greatest possible success. But in building on the European Green Deal and promoting resilience, Europe should also seek to transform its economy in ways that enable it to secure society's well-being even if GDP is contracting.
Necessary actions include changes to fiscal systems, as well as more far-reaching measures to reorient economic activity at all scales, from local innovators up to multinational corporations. Rewiring of financial flows will be essential, as well as new knowledge systems that enable thinking and action at the pace and scale needed. The seeds for this transformation are already emerging in policy and practice, for example in the EU's sustainable finance agenda. Europe needs to build on these foundations and take them much further and faster.
Sources :
- European Environment Agency
Posted on 2022-05-25 07:00