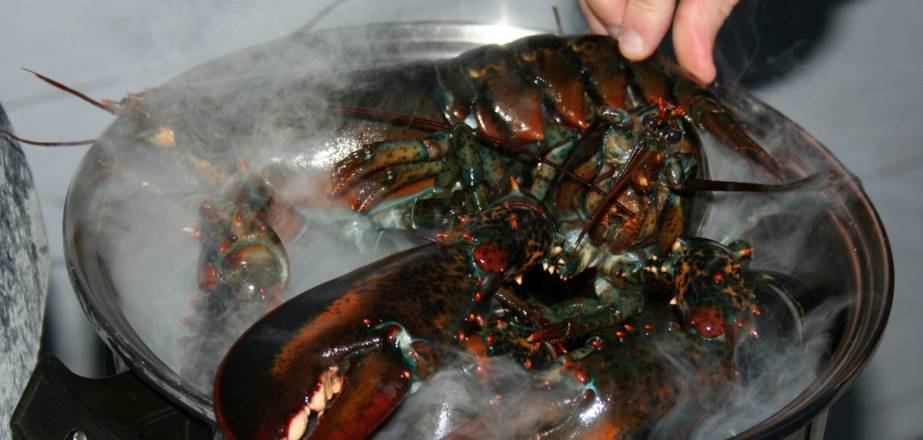 "Sentience Bill" 2021 in the United Kingdom.
|
Posted on 2021-08-20 11:43
Lobsters and octopuses feel pain, so why are they excluded from protections under the law?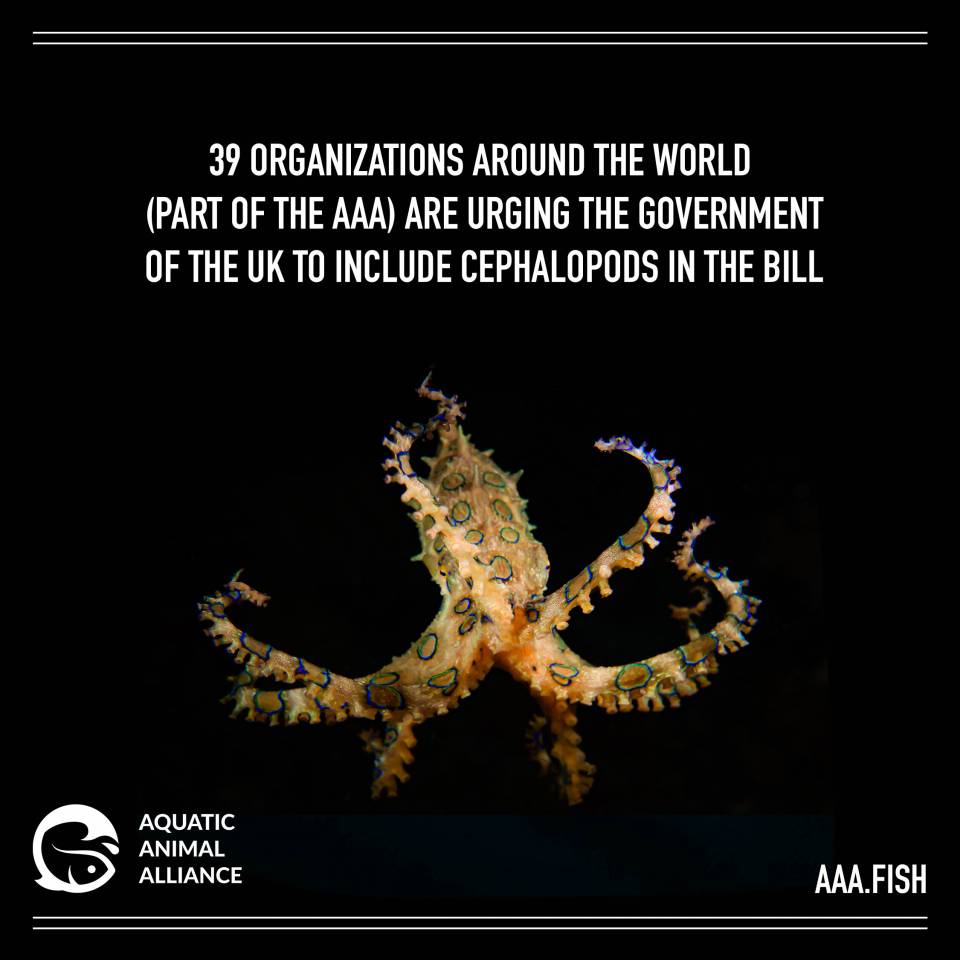 The UK has been historically known to be global leaders in terms of animal welfare legislation. After exiting the European Union, the UK is revising and updating many legislations, regulations and frameworks, and it appears that they want to continue spearheading the global trend of improving welfare conditions for animals in general. However, there are some key species that are missing from these strategies.
Cephalopods such as octopus, cuttlefish and squids, and decapods like lobsters, crabs and shrimp have so far been excluded in the plan for a Animal Welfare Sentience Bill in the UK, a legal framework that provides protections for animals in the UK.
There is conclusive, compelling and diverse scientific evidence that these species feel pain and experience suffering, however a misconception still exists about their ability to experience negative stimuli. Despite having neurological systems that differ in structure to mammals and other species, they have the ability to process pain which leads to suffering. They possess brain receptors and structures that can process negative emotions and stimuli such as the vertical lobe in cephalopods, which is in charge of learning and memory. These species also have nerve cords that transmit information about the location of painful stimulus or injury from the peripheral neural structures to the central brain.
Therefore the UK government should include these species in the Sentience Bill, and provide them the same protections as they do for other species (e.g. farmed land animals, fish) exploited for food. By excluding decapod, crustaceans, and cephalopod mollusks from the Sentience Bill, the UK would set themselves up short of several other countries who do have laws to safeguard these vulnerable animals, including Austria, Switzerland, Norway, and New Zealand. If the UK truly wants to establish itself as an authoritative global leader in animal welfare, it must be led by the scientific evidence strongly supporting the presence of sentience in the billions of invertebrates slaughtered and consumed annually.
As a result, 39 organizations from the Aquatic Animal Alliance have signed and sent a letter to the UK government to urge the inclusion of these species in the Sentience Bill, which would provide protections for billions of animals every year. This can result in improved animal welfare standards in the country under five key aspects of welfare as documented by our key welfare recommendations for aquatic animals in water quality, stocking density, feed composition, stunning & slaughter, and environmental enrichment. If you'd like more information or would like to support this effort, visit https://www.crustaceancompassion.org.uk/.
Posted on 2021-08-20 11:43