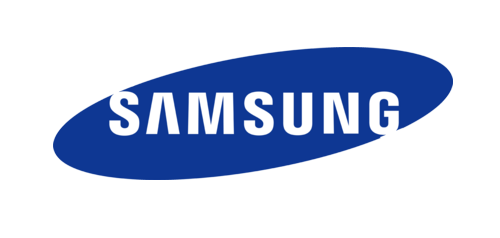 Samsung
|
Posted on 2021-02-24 19:30
Samsung is a South Korean group founded in 1938 by Mr Lee Byung Chul. A global conglomerate, Samsung is made up of 59 companies and is present in many sectors of activity such as telephony, multimedia, semiconductors, construction, nuclear, shipyards, leisure parks, armaments, insurance and mass distribution.
Samsung has wanted for several years to reduce its carbon footprint in all of its activities and move towards an increasingly eco-responsible group. The group has implemented campaigns to educate the general public about the importance of the environment. For example, Samsung Electronics fully supports certain movements and is committed to protecting the values they defend:
Ca rbon Disclosure Project (CDP)
This movement collects and communicates the activities of companies in the field of climate change. Samsung Electronics stood out there for seven years in a row from 2010 to 2016 by winning the best score

Responsible Business Alliance (RBA)
The RBA has issued a Code of Conduct concerning the environment, health and safety as well as the management of production sites and relations with suppliers. With regard to the latter, regular checks are carried out by Samsung Electronics in order to measure the good suitability of RBA practices and, if necessary, to take corrective measures.

Clean Energy Ministerial (CEM)
It is a global forum that promotes policies and best practices to accelerate the global transition to clean energy. Samsung is committed to reducing the intensity (normalized by sales) of its greenhouse gas (GHG) emissions from its overall facilities by 70% from 2008 levels and to maintain ISO 50001 certification in all its production sites around the world.
One of the major objectives of Samsung Electronics is to promote the circular economy. This virtuous practice fights against environmental pollution (air pollution caused by the incineration of waste, soil and groundwater due to landfills) as well as the waste of natural resources by promoting systematic reuse. through the collection of end-of-life products, and the reuse and recycling of its products.
Obviously, the best way to achieve these goals quickly is to build more durable devices with a longer lifespan. Samsung is committed to this, creating in this way a break with the old mode of operation which favored a limited lifespan and programs products in order to force consumers to regularly buy new products. Thus, Samsung recently declared: " The establishment of a circular economy system is a step as crucial as it is fundamental to minimize waste and optimize resources. This is why Samsung Electronics is leading the Re + program, an electronic waste recovery program on a global scale. End-of-life products are collected through our service centers or recycling cooperatives. The electronic waste collected in this way is recycled in an environmentally friendly way and reused as exploitable resources. We managed to collect a total of 3.55 million tonnes of discarded product between 2009 and 2018. "
This is why Samsung created the ASAN recycling center in 1998. The group manages this recycling center for plastics, metals and electronic waste. Thus, all the materials that come out are re-used in the manufacture of new electronic devices.
In a report, Samsung stated that: "in 2018 alone, we treated 369,000 air conditioning units, refrigerators, washing machines and computer devices, isolating 25,207 tonnes of the main plastics and metals (steel, copper , aluminum, etc.) for recycling. Plastic from electronic waste that is sorted at the Asan Recycling Center is then sent to plastics manufacturing companies who change the formulation for reuse. Using technology developed in collaboration with Samsung, Asan Recycling Center has implemented a closed-loop recycling system that makes it possible to use recycled plastic in Samsung products. Thus, 2,743 tonnes of plastic recycled in 2018 through this closed-loop recycling system were used to manufacture Samsung refrigerators, air conditioners and washing machines. And if recycled plastic from other sources is taken into account, nearly 39,000 tonnes were used to manufacture household appliances, televisions, screens and cell phone chargers. Copper is isolated from major components such as wires and compressors for recycling and reuse in the manufacture of other electronic devices. There is also cobalt, which is among the main components of cell phone batteries. "
In addition to this, Samsung is committed to tackling plastic pollution. This scourge, which affects the oceans, among other things, arouses waves of emotions and protests around the world. Aware of this, the Group intends to send an ethical message by taking action. This is why Samsung Electronics has defined a policy in favor of eco-responsible packaging, with the replacement of single-use plastic materials used in the packaging of its products by more environmentally friendly materials such as paper and bioplastic. " Bioplastic is an eco-responsible material, made from starch, cane sugar and other bio-sourced materials to limit the supply of fossil fuel. ". Samsung plans to use exclusively paper from eco-responsible channels for the manufacture of packaging and user manuals for all products by 2020.
Like other large groups like it, Samsung has adopted the 3R strategy (Reduce, Reuse, Recycle) for better management of water resources. Control measures have been put in place in its various manufacturing processes in order to prevent leaks and wasted water. The group standardizes the use of water for reuse through multiple processes. These measures have, according to Samsung, made it possible to reuse "60,609 tonnes of water in 2018, ie 8% more than last year. In total, reused water represented 45.1% of the water used. ". The objectives are even more ambitious for 2021.
Samsung Electronics has drawn up a general action plan to measure the efficiency of the various eco-responsible measures implemented. Its objective being to reduce its carbon footprint, the group uses systematic management process. Here is how Samsung presents it:
"Strategies and action plans to fight against climate change
Reduce greenhouse gas (GHG) emissions from production sites
- Use of equipment reducing fossil gas emissions for the manufacture of semiconductors
- Carrying out energy reduction projects to improve energy efficiency
Generalize eco-management practices on production sites
- Implementation of energy management systems on all production sites and conservation of certifications (since 2013)
- Management of costs and energy indicators for each production site
Re reduce GHG emissions during the product use phase
- Development and launch of resolutely energy-efficient products
Manage other sources of GHG
- Management of GHG emissions in product logistics, business travel, etc. (since 2009)
Manage suppliers
- Monitoring of suppliers' GHG emissions (since 2012) "
On top of all this, Samsung holds biannual group meetings. These meetings aim to instill an eco-responsible culture at all levels of the group. It is also an opportunity to work on ever more innovative solutions, to compare opinions between the various collaborators and environmental experts and to develop products that are always more energy efficient.
According to the latest information, Samsung intends to follow the following two directions:
"We will make a full transition to renewable energies at all of our production sites in the United States, Europe and China by 2020.
We will install solar and geothermal power generation units on parking lots and rooftops at all of our national production sites such as Suwon, Hwaseong and Pyeongtaek by 2020. "
Posted on 2021-02-24 19:30