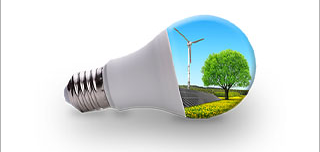 Saint Gobain and Total SE
|
Posted on 2021-03-23 10:49
In its march towards carbon neutrality in 2050, the French construction materials group Saint-Gobain will buy 120 megawatts of renewable electricity from the American operator Invenergy. The agreement, made public on Monday, represents an unprecedented step in its scope and will certainly allow the group to achieve its objective. In a press release, Saint Gobain indicates that "The renewable energy certificate system (RECS) enabled by this purchase represent 40% of the CO2 emissions linked to the electricity consumed by the group in the United States and lead to a 21% reduction in its carbon footprint in this country ".
Thanks to the collaboration agreed with the world leader in renewable energy solutions, Saint-Gobain's share of renewable electricity as a percentage of global electricity consumption will double by 2021.
On February 5, 2021, the Total SE group announced that it had also taken a big step towards carbon neutrality planned for 2050. The French energy giant Total SE declared on Friday that it had bought a development pipeline of 2.2 GW solar projects in the United States as well as 600 MW of storage batteries, all in the state of Texas.
In order to meet the demand for electricity from the industrial sites it operates in the United States, Total SE will work with the supplier SunChase Power and the private investor MAP RE / ES. This agreement will allow the group to purchase 1 GW of renewable electricity. He took the opportunity to recall that with this latest purchase, the group will now have nearly 4 GW of renewable energy available to supply its refining and petrochemicals platform at Port Arthur and the petrochemical sites at La Porte with electricity. and de Carville. Last month, the French group also signed an agreement with 174 Power Global to create a 50/50 Joint Venture (JV) to develop 12 utility-scale solar and storage projects for a combined capacity of 1 , 6 GW in the United States.
At the end of 2020, Total SE had at its disposal a gross electricity production capacity of around 12 GW worldwide, including nearly 7 GW of renewable energy.
Posted on 2021-03-23 10:49