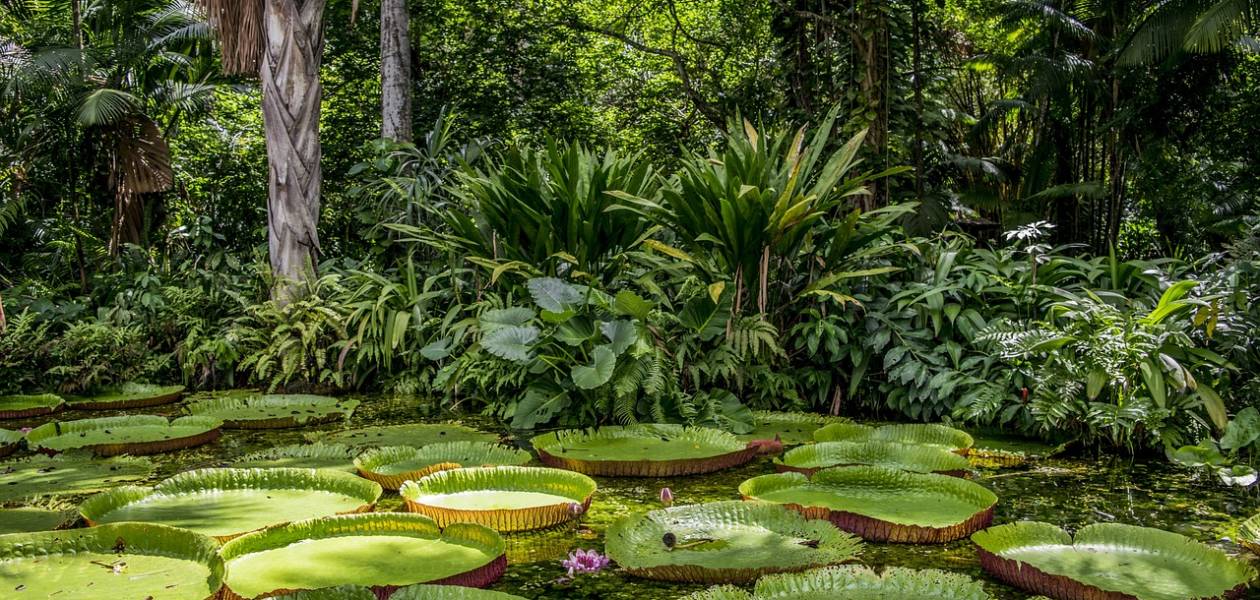 Reforestation of the Amazon.
|
Posted on 2023-06-23 14:29
Brazil's new president has called for large-scale replanting of the Amazon rainforest, one of the most ambitious ecological restoration projects in history.

More than two hundred million acres of the Amazon forest have been clear cut or degraded, an area twice the size of California.

Paying indigenous peoples for native seeds and seedlings could restore the rainforest to its former glory and support Brazil's growing bioeconomy.
Brazil's new president Luiz Inácio Lula da Silva took office this year pledging to make Brazil a green superpower. He's not only promised to stop years of accelerating destruction of the Amazon forest, but has called for large-scale replanting of the world's greatest rainforest.
Restoring the Amazon to even a portion of its former glory would represent one of the most ambitious ecological restoration projects in history. More than two hundred million acres (85 million hectares) of the Amazon forest have been clear cut or degraded, an area twice the size of California. Over eleven million acres were lost in just the last four years during the term of former President Jair Bolsonaro.
Forget for a moment the cost, labour and political will needed for such a project, there's an even simpler question to be asked: where on earth is Brazil going to get all those tree seedlings? The Amazon is a dense tropical rainforest, with an average of 228 trees per acre, and is home to 16,000 different tree species. Not to put too fine a point on it, but Brazil is going to need a lot of trees.
The answer lies within the intact Amazon forest that remains – in particular in Brazil's indigenous territories, where indigenous entrepreneurs are already starting up tree nurseries and carefully cultivating native seed species, and where Brazil's biodiversity hasn't yet been lost. What's needed is support to dramatically scale this nascent sector.
Look at a satellite map of the Amazon. See those dark green patches surrounded by lighter clearcut areas? Those green islands are indigenous territories, where communities have defended their forests for years in the face of incredible violence, racism and pressure.
Brazil's native biodiversity hasn't yet been lost in these territories, making them a rich resource for the project of reversing the damages done in recent years, and repairing decades of destruction in the interests of cattle ranching, mining and other activities.
An Amazon "bioeconomy" built on forest-based supply chains for ecological restoration, powered by indigenous communities, is a powerful step towards achieving sustainable development in Brazil and an equitable relationship with indigenous communities. Paying indigenous peoples for native seeds and seedlings offers a forest-friendly livelihood, and one that is available to women. It is also an acknowledgement of the value of traditional ecological knowledge and care for the land. Our future may literally depend on it: restoring the Amazon, the "Earth's lungs," with native species, is one of our best defenses against climate change in terms of cost-effective carbon storage.
Indigenous communities, including the Zoró and Paiter Suruí Peoples, together with the award-winning Xingu Seeds Network and global partners like the Arbor Day Foundation and Forest Trends, are building native seeds and seedlings value chains across eight indigenous territories in Brazil's Tupi Mosaic. The work supports better monitoring of forest health through satellite data and increased on-the-ground presence, and has meant improved food security for local communities. Selling seeds for planting outside the territories has resulted in literal "seed money" to launch formal businesses. There is a tremendous opportunity to scale this work across the Amazon.
This work looks different from the image you may have in your mind of tree planting; it uses agroforestry techniques and diverse species, rather than a plantation-style approach, so that as the forest is growing back, communities can harvest or sell the resulting forest products like cacao, açaí and Brazil nuts. Agroforestry is a powerful approach to help deliver food security and economic benefits to local communities, and has many benefits when it comes to the climate and biodiversity.
One particularly promising agroforestry planting method is called muvuca. It involves direct seeding of native plants mixes, including seeds for trees, shrubs and other plants. Each species has its own role in the ecosystem. The seeds for grasses and other fast-growing plants will begin sprouting first, and other plants with longer life cycles, like trees, lay dormant until the conditions are right for germination. In this way we can replenish the "seed bank" of a degraded landscape with native species.
Muvuca is also more efficient than relying exclusively on tree seedlings, which take months of labour to grow in nurseries, and are much more expensive. The average cost of planting a tree in Brazil can be as high as $4 per seedling. It would cost hundreds of billions of dollars to rehabilitate the Amazon in this way. You can plant more seeds in one muvuca planting than a single nursery could produce in 10 years.
When we think of supply chains, we usually think of commodities – including the soy, palm, beef or timber supply chains that have destroyed so much of the Amazon forest.
Brazil finds itself at an inflection point where it might instead choose to build the kinds of supply chains that generate economic growth through restoration instead of damage to the planet. It's a powerful opportunity for a new "social bioeconomy" for the Amazon, one that harnesses much of what makes the Amazon so irreplaceable: biodiverse native seed mixes, techniques like muvuca and agroforestry approaches, and the knowledge from and care by its indigenous defenders.
Written by :
Michael B. Jenkins - President and Chief Executive Officer, Forest Trends
- World Economic Forum
Posted on 2023-06-23 14:29