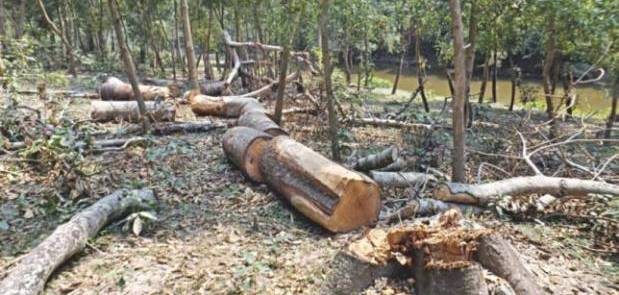 Reforestation in Ghana and Ivory Coast
|
Posted on 2021-06-13 11:20
In a context of dramatic global deforestation, Ghana and Côte d'Ivoire have initiated a similar process.
Ghana will plant 5 million trees across the country. Under the impetus of the "Green Ghana" program, the country's authorities have decided to tackle the serious problem of the destruction of forests to which Ghana is a victim. This country which had 8.2 million hectares of forest at the beginning of the 20th century, has only 1.6 million today. Faced with this critical situation, the Ghanaian government had to react to it. This is in essence what Samuel Abu Jinapor, Ghanaian Minister of Land and Natural Resources, said: "Now we have to take action. There is no more time to lose. Our forest has been damaged due to illegal gold mining, and has been razed for many other reasons " . It is true that gold is very abundant in Ghana, but this is not the only reason for the disappearance of the forest. The wild exploitation of forests for the benefit of cocoa cultivation as well as the demographic growth are also for a lot. Many farmers break the laws and clear protected areas that are prohibited for cultivation, such as national parks.
Nearby, the Ivorian neighbor does the same. A year ago, Côte d'Ivoire embarked on a vast reforestation program with the objective of restoring "six million hectares in 2030, or 20% of the national territory and an increase of 3 million hectares of forests. ". This initiative called "Tree Day" comes in opposition to the intensive cultivation of cocoa which leads to the destruction of vast forest areas in the country. The world's leading producer, Côte d'Ivoire produced 2 million tonnes in 2020.
But the position is complicated for these two countries; stuck between economic necessities and ecological urgency. Reforesting the suffering tropical forest across the world is vital, but exploiting the natural resources of these two countries is just as important for the populations. The Ivory Coast and Ghana have joined forces once again to put pressure on an increase in the prices of cocoa beans and thus better remunerate the local farmers who, to this day, earn poverty; which would be an axis of considerable progress in a global management of forests. To date, the standoff engaged with the multinational chocolate companies does not seem to be turning to the advantage of the two West African countries. History shows, moreover, that previous similar maneuvers only resulted in an accumulation of unsold stock which had to be sold off. The cocoa sector supports hundreds of thousands of Africans. As land is quite scarce, poor farmers expand their crops in forests and protected areas to increase their income.
How, therefore, to reconcile eco-responsible forest programs, ambitious and expensive, and effective socio-economic management and a minimum decent? There is no doubt that the answers to this dilemma lie beyond the borders of these two countries.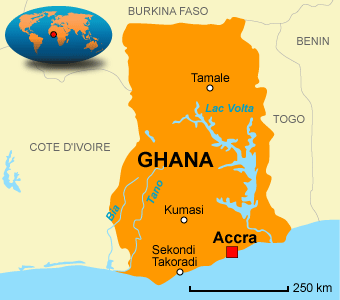 Posted on 2021-06-13 11:20