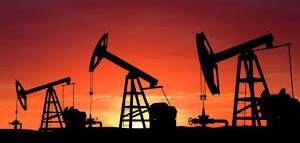 Oil.
|
Posted on 2021-04-28 12:00
As you might expect, the resumption of economic growth is hitting the end of its nose almost everywhere in the world. Should we be happy or not? We have often asked ourselves this question in this journal.
Yesterday, Tuesday April 27, the German Minister of the Economy, Peter Altmaier, did not hide his satisfaction: "Our economy is strong, robust, and ready for a new start". After a historic drop of 4.9% in 2020, the German government is forecasting growth of 3.6% for the 2022 fiscal year.
The various stimulus plans put in place will certainly lead the world economies towards the same trajectories.
The oil-producing countries will be the first beneficiaries of the return to grace of the economic recovery. Crude prices are stabilizing, passing the symbolic bar of 70 dollars a barrel and the 23 member countries anticipate a gradual return of supply to the market. In fact, starting in May, production should increase a little more each month. This was confirmed by Russian Deputy Prime Minister Alexander Novak in charge of Energy, declaring: "We have examined the situation on the market and once again confirmed the decisions which had been taken a month ago. The prices on the market are currently more or less stable (...), we hope that this trend will continue until the end of the year ".
To accompany this optimism, the cartel will increase its current production by 350,000 barrels per day in May and June and will push it to an additional 450,000 barrels per day in July. An analyst from the well-known Forex and CFD broker, Oanda, confirmed this uptrend: "The outlook for crude demand has improved significantly in Europe and provided an opportunity for the producer club to stick to the original plan." ,
While the pandemic had given a respite, the world will soon once again suffer from the throes of oil combustion. As the various vaccination campaigns take effect, the black gold will flow. India, the third largest consumer of oil after the United States and China, is still strongly affected by the virus at this time. But when everyone has recovered, it's a safe bet that there will be "bad weather on the planet" again .
Posted on 2021-04-28 12:00