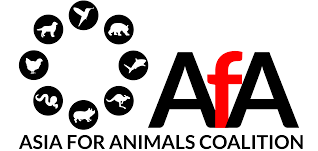 Petition against animal abuse videos.
|
Posted on 2021-09-01 09:38
Stop videos showing abused animals on Facebook, Youtube and Tik Tok!
Solidarité Peuple Animal launched this petition addressed to Mark Zuckerberg CEO FACEBOOK and to 3 others
It is an in-depth investigation, carried out by a collective of animal protection associations, under the aegis of Asia For Animals which highlighted the laxity of the Youtube, Facebook and TikTok platforms in the posting of videos showing animal suffering.
Every year, across the planet, videos showing animals victims of cruelty accumulate millions of views on social networks such as Youtube, Facebook and, to a lesser extent TikTok. These are millions of views that bring in sometimes astronomical sums to their authors or to those who post them.
Solidarité-Peuple-Animal , an online platform facilitating the connection of people and companies who wish to volunteer to help animal protection associations, is therefore launching a petition to ban videos showing mistreated animals on Youtube, Facebook and TikTok !
A gratuitous cruelty that pays off for its authors
For Asia For Animals , which viewed between July 2020 and August 2021 a total of 5,480 videos featuring acts of cruelty, most of them posted on Youtube, the views amount to more than 5 billion views. The animal suffering exposed ranges from the stress undergone by an animal in disguise or subjected to a human 'game' causing inconvenience for the animal, to physical suffering caused either voluntarily or out of ignorance. This is the case, for example, of a cat thrown several times in a row into a swimming pool by his young mistress as he desperately tries to get out of the water.
Complicit platforms
Sometimes torture sessions are done on purpose to accumulate views, likes, comments that generate remuneration. Some videos that are viewed millions of times can bring millions of dollars to their creators but also to the platforms on which they were posted and boosted to further increase their virality. It is in this sense that the animal protection association believes that the platforms are complicit in these videos which depict animal suffering.
Insufficient control and much too slow
Youtube, contacted by RTL radio, explained that scene content where animals are abused are prohibited on the platform and that it ensures verification via a digital self-learning system and human control which is constantly evolving.
A policy clearly insufficient for Solidarity-People-Animal and, above all, far too long. Indeed, some videos, yet reported to platforms by shocked Internet users, remain online for several months, even years, and are even the subject of new publications. "To date, animal welfare organizations have had very little success in tackling this problem and social media giants such as YouTube, Facebook and TikTok continue to leave it largely unanswered on their platforms," deplore the authors of the report who nevertheless questioned them on this subject many times but to no avail.
Animal suffering cannot be monetized.
More effective, the outright ban on these videos is the solution that the collective gathered around Asia For Animals is calling for. Solidarité-Peuple-Animal joins her to put an end to these posts and downloads where animal suffering is a "product" that can be monetized.
That is why, with this petition, we, the citizens, ask:
To the Youtube, Facebook and Tik-Tok platforms:
Putting in place more effective moderation systems to identify and remove animal abuse videos * and improve user reporting mechanisms.

The deletion of already posted videos featuring animal abuse, willful or ignorant.

The end of remuneration for videos where animals, by their behavior or by staging, would be used for the purpose of enriching their authors.
* Our ban request excludes videos from whistleblowers or associations known to denounce acts of animal abuse that take place around the world.
To political leaders:
That platforms that allow the publication of videos of animal abuse and suffering be liable to prosecution and heavy fines when the control of the publications is not exercised.

That the authors of the videos of animal abuse and suffering be liable to criminal prosecution for inciting violence against animals.

That people who like or share these videos be liable to prosecution for complicity in the incitement to animal abuse.
The very detailed report of the Asia for Animals collective can be viewed and downloaded at this address: https://www.asiaforanimals.com/smacc-report
Posted on 2021-09-01 09:38