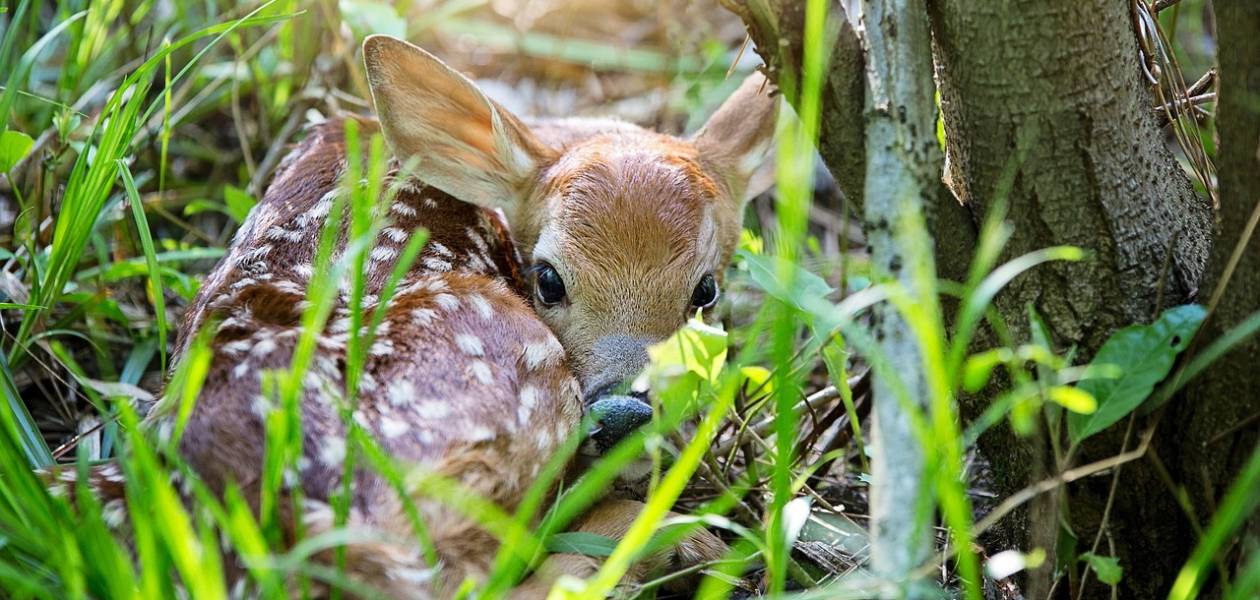 Loss of nature.
|
Posted on 2023-09-20 16:42
Nature and biodiversity are degrading at a faster pace than ever before.

UpLink, alongside Manulife, has announced a project called 'Accelerating Forest Economy Innovation' which will host two innovation challenges focused on sustainable forestry in an effort to spur nature-based solutions to climate change.

The first "Sustainable Forest Economy Challenge" launches today at the World Economic Forum's Annual Meeting at Davos
For many years, the fight against climate change has been front and centre for governments, businesses, local communities, and individuals. And, for good reason – the climate crisis is a major threat to our planet and, as a direct result, human health and well-being. However, now more than ever before, it is imperative that we understand there is another key factor that inextricably links planet and human health: nature and biodiversity.
We rely on the natural world to produce the most essential of our needs such as oxygen, food, medicine, and clean water. Humans also benefit from other aspects rooted in nature such as culture, travel, and art. Thus, the impact of nature and biodiversity loss clearly poses a risk to our human health by risking the quality and availability of the necessities needed to sustain life, as well as the social benefits of nature.
These unfortunate trends have undeniable, additional impacts on the future success of our businesses and our economies. The World Economic Forum estimates that over half of the world's GDP, $44 trillion of economic value, is at moderate or severe risk due to nature loss. Large sectors such as agriculture, food, and construction are heavily dependent on nature for future resilience.
As a global life insurer and asset manager, Manulife is an expert at assessing and managing risk to help make lives better. And as the world's largest institutional asset manager of timberland, and a leading manager of agriculture, Manulife has had a front row seat, and taken on the responsibility of managing forests and farmland sustainably which, in part, counters the devastating impact of biodiversity and nature loss.
Manulife is committed to continuing to scale its nature-based climate solutions and investments in sustainable forestry and farmland to help combat nature loss.
Building on its continued partnership with the World Economic Forum, first with its pledge to the 1t.org platform, Manulife - in partnership with 1t.org - is launching a project called "Accelerating Forest Economy Innovation" on the Forum's open innovation platform, UpLink. The project will consist of two innovation challenges: The Sustainable Forest Economy Challenge, which launches today, and a challenge that will focus on forests and trees improving human health and wellbeing.
Both challenges will source and scale innovative technologies and solutions that address sustainable forestry and the interlinkage between planet and human health, which in turn will help to mitigate the negative impacts of nature and biodiversity loss. The goal is to unlock solutions that stem from, and are aimed at, forests, to galvanize an ecopreneur revolution that will help to safeguard nature, climate, livelihoods, and the wellbeing of people.
All solutions submitted on UpLink will be carefully reviewed and assessed by a community of experts to select a winning cohort. The cohorts will have an opportunity to share and learn from each other, and UpLink, 1t.org, and Manulife will work extensively with this group of innovators to scale their impact by promoting their work, inviting them to events and introducing them to partners, experts, and potential funders who can help build their organizations.
The winning cohort members will also join 1t.org and UpLink's existing network of over 135 ecopreneurs: top innovators working to put ecosystem restoration at the heart of their business models.
In the fight against climate change, innovation is key to creating a more sustainable future. Collective action is needed, combined with innovative thinking, to drive a new generation of ecopreneurship, and unlock the potential of lasting change.
Do you have an idea that could help our forests? Do you want to offer help to one of the innovators? Join UpLink now.
Written by :
Sarah Chapman - Global Chief Sustainability Officer, Manulife
Nicole Schwab - Director, 1t.org and Nature-Based Solutions, Member of the Executive Committee, World Economic Forum
This article is part of : Centre for Nature and Climate
Posted on 2023-09-20 16:42