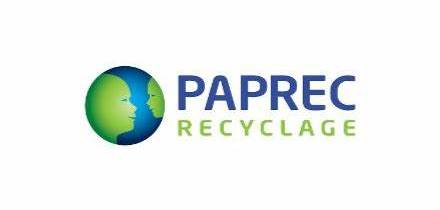 Paprec
|
Posted on 2021-03-02 09:27
Paprec is a French industrial and household waste collection and recycling company founded in 1994 , chaired by Jean-Luc Petithuguenin , whose historic headquarters are in La Courneuve ( Seine-Saint-Denis ).
In 2020 , with 10,000 employees at 210 sites in France and Switzerland, Paprec Group is the French leader in recycling, and the 3rd largest player in the treatment and recovery of waste in France. The group processes more than 12,000,000 tonnes of waste per year for a turnover that has approached 1.5 billion euros.
Since its creation, its Founding President has been convinced that recycling is a major issue for the planet. The Paprec group contributes to the promotion of the development of the circular economy and therefore to the protection of the environment. The fight against global warming is an issue for future generations as well as the protection of biodiversity. The production of recycled materials makes it possible to avoid the extraction of virgin raw materials and therefore to save so-called "first melting" energy.
Collecting, Sorting, Recycling and Recovering are the necessary steps to give waste a second life. Paprec never stops looking for ever more efficient and sustainable means of recovering the waste that it transforms into material, energy or fertilizer to make it a quality raw material and thus preserve the resources of our planet. The group is constantly seeking to enhance the collection rate through essential actions such as:
more active collaboration with eco-organizations

development of innovations such as robotization for door-to-door collection via EasyCollecte

awareness campaigns for the general public

delegated management of industrial sites
But also, it seeks to reduce its environmental impact, in particular its greenhouse gas emissions through several actions:
optimization of collection rounds thanks to the use of direct geolocation

use of hybrid or biofuel vehicles

training of drivers in eco-driving

use of river transport.
In 2018, Paprec signed its commitment to "Act4nature" in order to integrate actions to preserve biodiversity in all of its activities.
In 2019, the European Commission and the Sustainable Development Prize rewarded the Paprec group for its soil restoration projects via the "PAPREC Agro" agroforestry center located in Dordogne.
Paper / cardboard recycling:
N ° 1 in paper / cardboard recycling in France and Switzerland thanks to some of the most efficient collection and sorting systems. More than 2.5 million tons / year will become Recycling Cellulosic Fibers essential to the success of the manufacture of pulp for their paper customers.
The objective is to provide solutions that respond to the problems of recycling and recovering this waste by guaranteeing a material of irreproachable quality.
Plastic recycling:
French leader in plastic recycling. Present throughout France thanks to 12 factories spread over the whole of France and Switzerland.
Whether they come from selective collection, agricultural or industrial plastic waste, 300,000 tons / year of plastic materials collected are recycled thanks to advanced technologies (regeneration, polycondensation, compounding, micronization, grinding) guaranteeing the same quality as that of virgin materials.
In addition, the purchase price of recycled plastics is more competitive than that of virgin plastics with identical performance.
Recycling plastic is a strong act against waste and pollution. Compared to the production of virgin plastic, it can reduce CO2 emissions by three.
Recycling of Hazardous Industrial Waste (DID) and Ordinary (DIB):
Recydis, a subsidiary of the Paprec group, specializes in the collection and treatment of DID such as paint, solvents, asbestos, lead, etc.
Paprec undertakes to recycle and recover as much as possible anything that can be used among the DIBs, which are neither inert nor dangerous waste. This waste comes from the food industry, chemicals, pharmaceuticals, iron and steel industry as well as from professionals in logistics or mass distribution.
Glass recycling:
Glass is an infinitely and 100% recyclable material, without loss of quality or quantity.
Wood recycling:
No. 2 in wood recycling. Class A wood: untreated and unpainted wood, pallets…. Class B wood: panels, furniture wood, demolition wood free of rubble, logging residues (stumps, logs etc.). This waste is now reused as a new raw material in the composition of wood-based panels (particle boards and slabs, worktops, melamine shelves, insulation, etc.)
Recycling of bio-waste:
Organic or bio-waste is waste from natural animal or plant resources. They mainly come from the food industry or from collective catering. They degrade under the action of bacteria and other microorganisms: they are putrescible or fermentable waste. Treating biowaste separately makes it possible to extract energy from renewable sources through methanization and to produce quality compost, a natural amendment that makes it possible to sustainably improve the agronomic health of soils and plant growth by reducing the use of chemical fertilizers.
Recycling of End-of-Life Vehicles (ELV) and scrap and non-ferrous metals:
The group has real expertise in pollution control, the dismantling of end-of-life vehicles (ELVs) and the resale of spare parts and recovers all the liquids that it sends to its treatment channels.
The successive acquisitions of other recycling companies have enabled the Group to place itself among the top 5 national players in the recycling of scrap metal and metals with a recovery rate of 98%.
Recycling of Waste Electrical and Electronic Equipment and batteries:
From computers to freezers, laptops to televisions, batteries and accumulators this waste is increasingly important. Part of this waste is recovered by classified facilities, the rest follows specific treatment channels.
Today Paprec handles the collection of one in five French people
more than 250 communities entrust them with the collection, sorting and recycling of plastic waste from households,

large industrialists such as Orangina, Schweppes, Plastic Omnium, Coca-Cola, Vavin, Saint-Gobain, or even Lapeyre buy our plastics to manufacture new plastic objects.
For the PAPREC Group, the 21st century will be the era of recycling.
France has established itself as one of the world technological leaders in recycling thanks to the excellence of its sector.
Regulatory changes, the harmonization of legislation, the consultation of stakeholders and their regrouping are helping to create economically viable conditions which allow the establishment of genuine organized sectors and the deployment of ambitious industrial strategies for these professions of tomorrow.
Posted on 2021-03-02 09:27