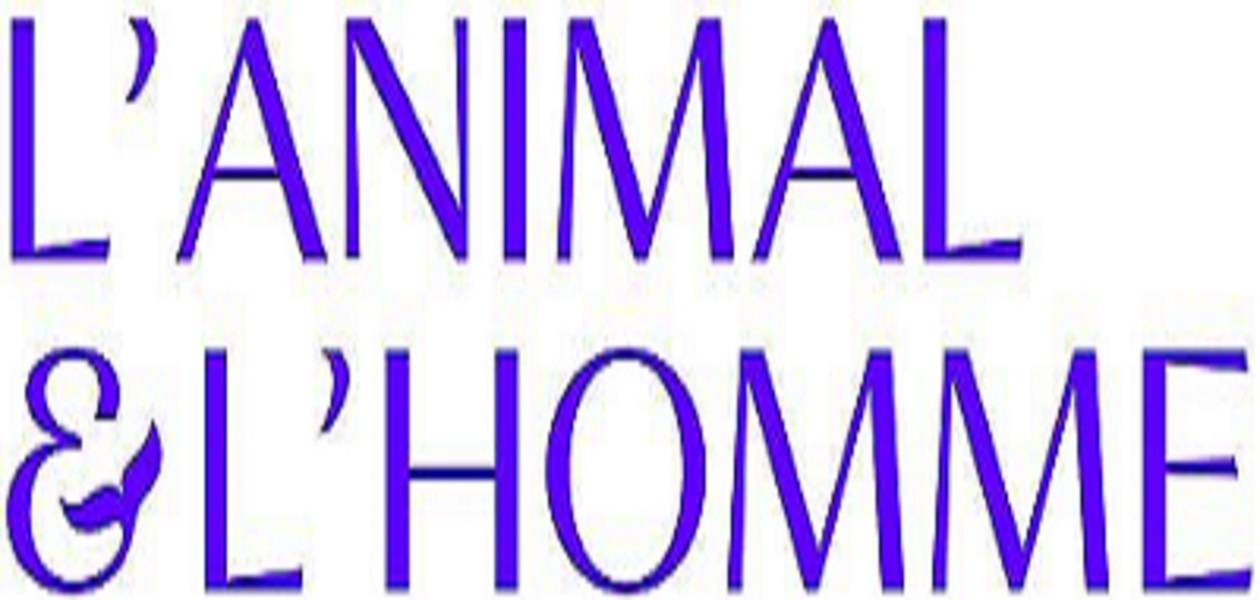 New book by Yolaine de La Bigne - Sept. 2021
|
Posted on 2021-09-17 11:16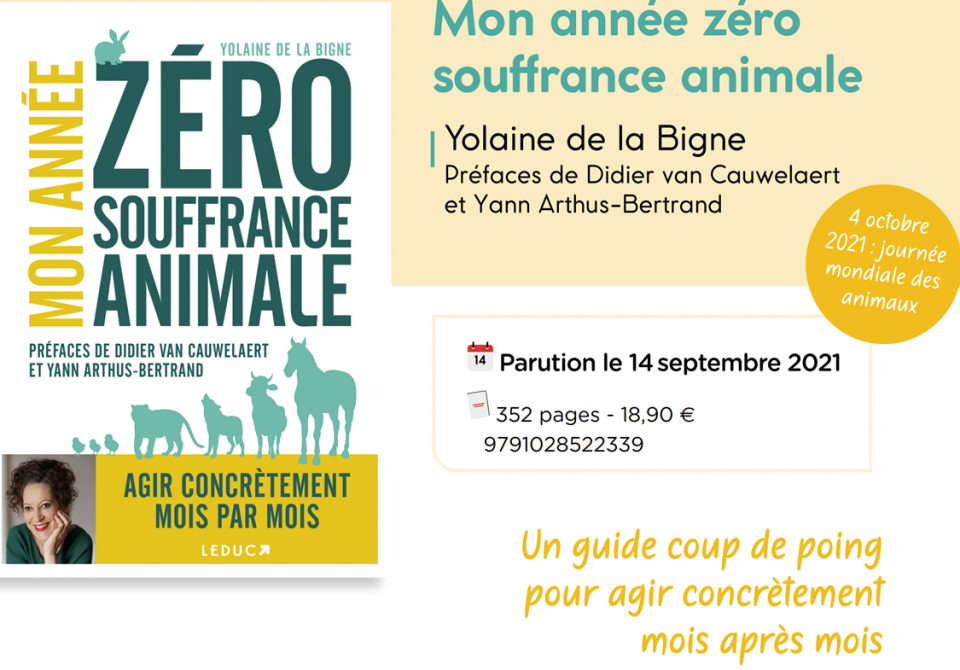 This committed book tackles, for the first time, animal suffering as a whole: hunting, fishing or breeding, but also concreteisation, tourism, zoophilia, selfies, wool ... Each month, we discover an aspect of animal suffering with the numbers and those who are fighting for it to evolve. But also the solutions, the progress ("Things are moving!"), The wonderful qualities of these animals ("And yet they are formidable!"). Finally, the possible actions because each of us is a part of the solution and can, according to his degree of commitment or sensitivity, participate in the great movement of reconciliation with the animal people. Animal suffering is a question of education, politics, culture, and knowledge and also a question of generations. Today's situation is terrible, but it is also full of hope, as Yolaine de la Bigne shows us. The animal is one of the challenges of our time. Yolaine de la Bigne is a journalist and environmental activist. She founded Néoplanète, a free bimonthly magazine dedicated to the environment and sustainable development, as well as the Animal Summer University, World Animal Intelligence Day and the Animal and Human site. Author for Leduc editions of the 12 wisdoms of animals, she also hosted the chronicles "Quelle epique" (France Info) for 12 years and "Est-ce bien serious" (Sud Radio). A punch guide for concrete action month after month Press contact
My year of zero animal suffering
SUMMARY
Preface by Didier van Cauwelaert Preface by Yann Arthus-Bertrand
Introduction
1. January: WE MAKE THEM WORK Beasts of burden, personal aids, security guards, army auxiliaries, film actors, ...
2. February: WE FISH THEM Industrial or recreational fishing, overfishing, pollution, fish farming ...
3. March: THEIR HABITAT ARE LILLED Concrete, intensive agriculture, deforestation, 6th extinction, zoonoses, pesticides…
4. April: WE PLAY WITH Circuses, bullfights, horse and greyhound races, cock and dog fights, sex games…
5. May: WE DESTROY THEM SO THAT IT IS CLEAN Excessive hygiene, hunting for "pests" in towns, houses and gardens ...
6. June: ON THEM Mass tourism, shows, selfies, water parks, zoos, safaris, waste…
7. July: WE GIVE THEM A favorite shopping, drop out on the side of the road during the holidays…
8. August: WE SUBMIT THEM TO OUR EGO The animal is an external sign of wealth, private zoos, trafficking, sacrifices…
9. September: HUNTING THEM Hunting with hounds, in enclosures, with glue, poaching ...
10. October: WE MADE THEIR SKIN Fur, exotic skins, leather, wool, ...
11. November: TORTURE THEM IN EXPERIMENTS Laboratory experiments, genetic manipulations ...
12. December: WE EAT THEM Industrial meat, slaughterhouses, crushing chicks, force-feeding, transport of live animals, bushmeat…
Posted on 2021-09-17 11:16