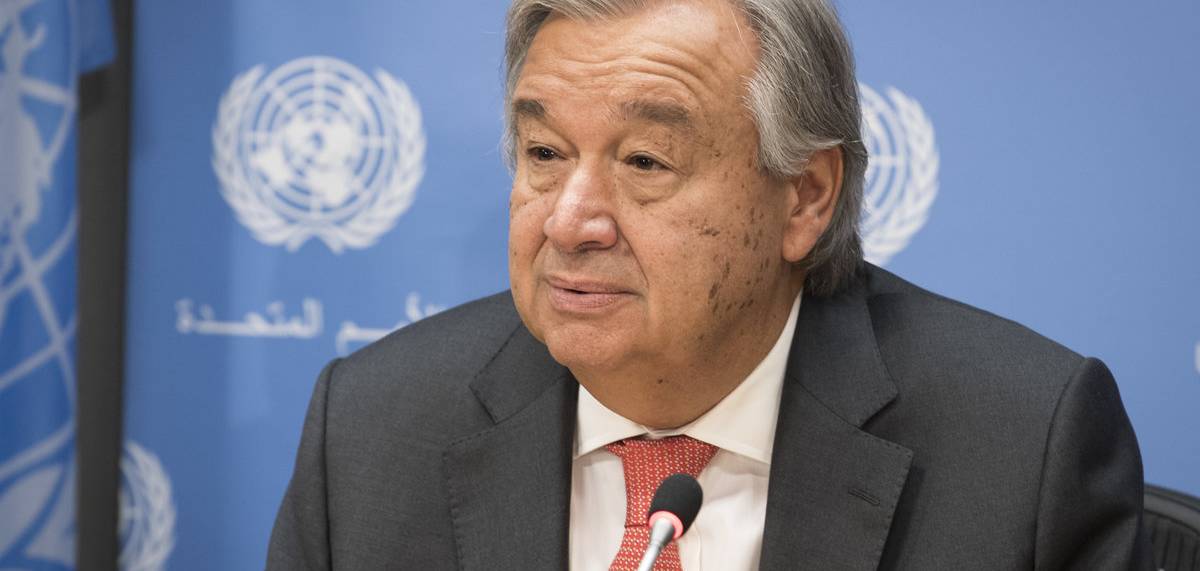 the UN again alarmist.
|
Posted on 2021-04-20 11:26
"We need to do more, and faster, now." Antonio Guterres takes it up a notch.
In our article of February 27, entitled "The UN sees red" , we evoked the anger of Antonio Guterres, Secretary General of the UN, to note the gulf that existed between the objectives of combating the rise in temperatures set during COP 21 in Paris and the reality of the measures actually taken a few years later. He declared: "In 2021, it passes or it breaks for the global climate emergency. The science is clear, to limit the rise in temperatures to 1.5 ° C, we need to reduce emissions by 45% by 2030 compared to 2010. "
Same story a few days ago. Antonio Guterres continues to sound the alarm and will take advantage of the virtual summit organized by Joe Biden to remind people of the urgency to act. He declared last Monday: "We are on the precipice", considering that 2021 will be the year of all dangers and will probably be decisive to reverse the trend.
Along with Petteri Taalas, head of the World Meteorological Organization, they indicated that last year was one of the three hottest on record and that greenhouse gas concentrations continued to climb despite the economic slowdown caused by Covid 19. "All key climate indicators highlight the lasting and relentless aspect of climate change," said Petteri Taalas. And the indicators were not lacking in 2020: record heat in the Arctic, dramatic melting of the sea ice, chains of extreme climatic phenomena, acidification of the oceans.
It is therefore no longer possible to postpone and witness the "disastrous" effects of climate change. The more than alarmist tone of the UN must lead to making 2021 the "crucial" year which will mark a break.
Mr Guterres insisted that: "Countries must act now to protect populations against the disastrous effects of climate change" , without forgetting the financial dimension of inaction by adding: "the repercussions are already too costly for the populations of the planet " . And he hopes to be heard on the occasion of a busy schedule of climate summits.
The United Nations also welcomed the announcement of cooperation between China and the United States qualifying it as "essential" and which should pave the way towards clearly superior ambitions and objectives on the part of the United States. the international community: "Countries must commit to achieving net zero emissions by 2050" .
The trend reversal will only happen thanks to a comprehensive and concerted plan of attack. The actions of each government, and they alone, will be decisive in keeping temperatures below the 2 ° Celsius imposed, thus joining the statement of John Kerry: "We cannot count on a miracle to stop global warming".
Posted on 2021-04-20 11:26