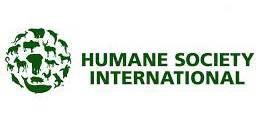 animal welfare law in England.
|
Posted on 2022-03-15 15:50
32 animal welfare organizations urge Prime Minister 'not to betray animals' as government stalls on three key animal welfare bills
New poll shows 87 per cent of people in the UK want the government to maintain or increase its level of action on animal protection, but bills to enshrine sentience and ban exports of live products are almost out of time, and sources suggest the promised overseas pets bill could be scrapped altogether.
32 of the UK's leading animal welfare organizations have urgently written to Prime Minister Boris Johnson expressing concern and opposition to reports that the government intends to deprioritize animal welfare and put in place jeopardize legislation to ban exports of live fish, imports of hunting trophies, fur and foie gras, among other critical measures and overt commitments. The letter shares the results of a new YouGov poll , which affirms strong public support for animal welfare, with nearly two-thirds (63%) of respondents wanting the government to increase its level of action on animal welfare. animal protection.
The letter is signed by CEOs of leading UK animal welfare organisations, including the RSPCA, Humane Society International UK, Compassion in World Farming and FOUR PAWS UK. It was sent the day after the Animal Welfare (Sentience) Bill passed the Commons, but was delayed by an amendment from 27 Tory backbench MPs . which was supported by the government. The bill will now have to return to the House of Lords, with little time remaining this session. Animal Sensitivity was the only piece of EU legislation that was not transposed when the UK officially left the EU on January 1, 2021.
In an opinion piece in the Daily Telegraph on March 9, Politics editor Christopher Hope reported on a conversation with a minister who told him there would probably be " a bit more focus on this that matters to our constituents and a little less peripheral stuff. The party cares [about the environmental agenda], but it's about getting the priorities right. »
Claire Bass, executive director of Humane Society International UK, said: "The idea that animal welfare doesn't matter to voters just doesn't align with public opinion. Even with all the other important government priorities at the moment, including support for Ukraine, almost 90% of Britons think the government should maintain or increase action for animals. Support is just as strong (89%) among Conservative voters in the last election. The public wants to see real progress for animals, including a ban on imports of cruel fur and foie gras, so Number 10 will sound deaf if it dilute animal welfare ambitions or attempts to quietly get rid of the promised overseas animal bill. To renege on the commitments of the manifesto and the promises of its animal welfare action plan 2021 would be a betrayal of animals and the British public.
James West, senior policy director at Compassion in World Farming, said: " We are disappointed not to see animal susceptibility enshrined in UK law again to date, and we hope the government will ensure that the project sentencing law be quickly passed by Parliament. We are deeply concerned that many other pieces of government-promised legislation and policies have not been delivered – will the high hopes generated by the Government's Animal Welfare Action Plan be dashed? ? We urge the government to ensure that animal welfare is given the same importance as the majority of the British population. In particular, we call for rapid progress on legislation banning the export of live products and the sale or import of foie gras, as well as significant steps to end the cage age in agriculture .
Presented in the Commons in June 2021, the Kept Animals Bill has not been seen in Parliament since November 9. Campaigners point out that if the government is to make any number of overt commitments, such as banning live animal exports, it must ensure it has time to become law as soon as possible.
Emma Slawinski, director of advocacy and policy at the RSPCA, said: " The government has promised the public it will ban exports of live products, end the illegal trade in puppies and deliver animal sentience when it puts them in in its 2019 manifesto. This new poll shows that the public's desire to have them delivered has not diminished, and as we approach the first anniversary of the Government's Animal Welfare Action Plan, we must see a new determination on the part of the government and urge it to keep its promises. "
Sonul Badiani-Hemment, FOUR PAWS UK Country Director at FOUR PAWS UK, said: " After years of Brexit stagnation, last year the government set out an ambitious policy agenda with the Action Plan for animal welfare. With promises of progressive legislation such as fur, foie gras and trophy import bans, the UK would finally be a world leader in animal welfare while meeting the wishes of the overwhelming majority of the British public. To see them now backing down from their commitments in the face of political opposition from a small minority is nothing short of cowardice. "
A change.org petition set up by Chris Packham urging the government to "#DontBetrayAnimals suffer for fur and foie gras" now has over 125,000 signatures since it was launched three weeks ago. The petition was set up after it was reported by the BBC that some cabinet ministers opposed the bans because they restricted personal choices, despite strong public support. A YouGov poll from Feb. 22-23 finds 73% of the public supports a ban on fur imports, including 59% of Conservative voters in the last election, who strongly support a ban, up nearly 20% since a poll by 2018.
Posted on 2022-03-15 15:50