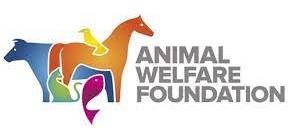 Blood farms in Iceland.
|
Posted on 2021-11-26 21:11
November 24, 2021: New Animal Welfare Foundation investigation of blood farms in Iceland reveals business involving around 100 establishments and 5,000 Icelandic horses. Investigators have uncovered a slew of animal welfare violations, contrary to all claims made by drug companies, blood producers and veterinary authorities involved. The Eurogroup for Animals reiterates its call to ban the importation of eCG, the hormone derived from the blood of mares, into the EU.

About 90,000 horses live in Iceland where they contribute to the country's economy through factory farming, tourism, sport and meat production. There is also another, less well-known use: the blood of pregnant mares is taken to obtain eCG (equine chorionic gonadotropin), also known as PMSG (pregnant mare's serum gonadotropin), which is used in the blood. animal breeding to induce follicular growth, ovulation and the estrous cycle ( Estrus, or heat, is the period during which a female mammal is fertile and seeks mating for reproduction. ) .

For this purpose, five liters of blood are taken from each mare every week, for up to ten weeks. In order to extract eCG from blood, mares must be pregnant . Foals are therefore a by-product and usually end up in the slaughterhouse. Foal prices are now at an all-time low and the exploitation of mare blood has become much more lucrative, further stimulating the growth of the sector.

Arnthor Gudlaugsson, CEO of Isteka ehf, the Icelandic pharmaceutical company working with the farms investigated by the Animal Welfare Foundation, confirmed that production has tripled since 2009. This translates into a turnover of 'about 10 million euros per year. Isteka operates several blood transfusion farms and is a contractual partner of over 100 other blood transfusion farms.

"The business has been booming for years due to demand from pharmaceutical companies, such as MSD / Intervet and Ceva Santé Animale, and animal producers in the EU," says York Ditfurth, AWF | Member of the Board of Directors of the BST.

Collecting blood violates the animal welfare laws in force in Iceland and the EU. Most mares are semi-wild, they have virtually no contact with humans. Film recordings made during the blood drive show workers beating horses and using dogs to move them.

"Since only veterinarians are allowed to perform blood drives, according to Icelandic law, they should immediately intervene in case of animal welfare violation and report them to the veterinary authority. However, this does not happen because vets also make a lot of money from the blood trade, as informants confirmed to us , "commented Sabrina Gurtner, Project Manager, AWF | BST.

AWF and TSB submitted the video to Icelandic animal welfare lawyer Árni Stefán Árnason and his verdict is clear: "The beatings depict cruelty to horses, which is strictly prohibited. This can be punished with a heavy fine or imprisonment of up to two years, as well as a ban on keeping animals ".

Professor Stephanie Krämer from the Department of Veterinary Medicine at the Justus Liebig University in Giessen (Germany) described the blood collection procedure as repetitive trauma to mares.

After the numerous investigations carried out in blood farms in Latin America, the case of Iceland once again demonstrates the need for the EU to act Eurogroup for animals, AWF and BST call on European Commission to follow the direction indicated by the European Parliament in its resolution on the farm-to-table strategy 'Farm to Table' and to ban the import and domestic production of eCG .

Notes
Video footage can be found here .


Posted on 2021-11-26 21:11