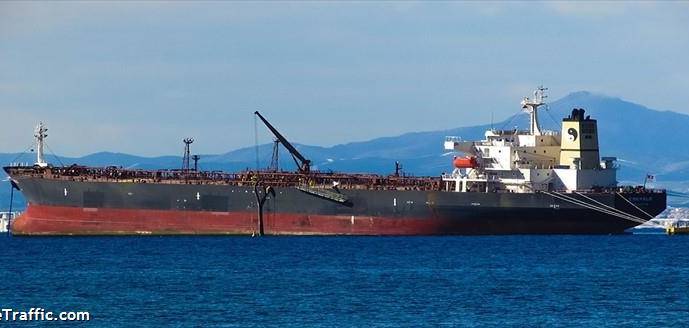 The Safer oil tanker
|
Posted on 2021-06-03 17:15
As the cargo ship X-Press Pearl sinks off the coast of Sri Lanka, dragging its bunkers filled with millions of liters of oil with it into the seabed, all eyes are now on another susceptible vessel, too. , to create an ecological disaster.
This time it is the oil tanker Safer. This 45-year-old ship holds 1.1 million barrels of crude on board. It has been anchored for 7 years off the port of Hodeida, about sixty kilometers from the inhabited coast of Yemen. Abandoned, the boat is the subject of all the concerns on the part of the UN.
With each passing year the ship deteriorates even further. He would need to be inspected in order to establish an accurate assessment of his condition. This is what the UN wants. This is all the more urgent as the boat has already suffered serious damage in the past. A spokesperson for the British mission to the UN recalled "the serious risk" of an oil spill "which would be catastrophic for Yemen and the region", as shown in the small animation below.

The problem is that the Houthi rebels who reign in this region, deny access to the ship to UN inspectors. Despite many attempts, the negotiations were unsuccessful. The Yemeni rebels accuse the UN of having refused to take over the maintenance operations of the ship as part of an agreement signed in November 2020. For its part, the UN in the person of the spokesperson for the secretary general from the UN Antonio Guterres, Stéphane Dujarric, indicated that: "The Safer is a dangerous site and we must first understand what we have to do before starting major works".
The UN, which has committed several million dollars in the maintenance of the boat, considers that the Houthis are responsible for this ship. It is owned by the Yemeni government. They must therefore cooperate. However, the repeated injunctions against them do not seem to impress the rebels much, who still refuse access to the ship.
It is difficult to see how the UN will be able to achieve its ends without fueling tensions in a country already ravaged by 7 years of civil war. Yet time is running out. Just a few kilometers from the Yemeni coast, there are 362 meters long and 70 wide with a threat of a gignatesque oil spill. A threat not only to the marine ecosystem but also to the more than 8 million people who live near the wreck.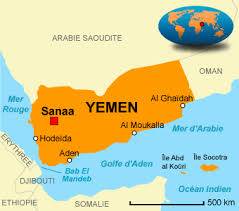 Geo Point
Yemen
Capital: Sanaa
Population: 29.2 million inhabitants
Area: 555,000 km²
Currency: Yemeni Riyal
Common borders: Saudi Arabia, Oman (land borders), Djibouti, Eritrea, Somalia (sea borders)
Posted on 2021-06-03 17:15