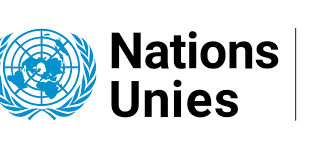 The Global Humanitarian Panorama 2022.
|
Posted on 2022-01-05 15:17
The United Nations and its partners today launched the Global Humanitarian Panorama 2022 (Global Humanitarian Overview - GHO), which estimated that over 270 million people worldwide will need help to emergency and protection in 2022, an increase of 17% compared to last year.
Just over $ 40 billion is needed for the 183 million people most in need in the 63 countries covered by humanitarian action plans, but "funding remains well below what is needed" , according to UN humanitarian aid chief Martin Griffiths.
On the climate crisis, he added that it "poses an immediate existential threat to the lives and livelihoods of many. In 2020, extreme climate and weather events plunged nearly 16 million people into food crises in 15 countries.
"We must anticipate shocks"
The GHO is a snapshot of current and future trends in global humanitarian action and major resource mobilization efforts.
It was launched from Geneva at a mostly online event with a welcome message from UN Secretary-General António Guterres, followed by presentations in Berlin, Brussels, London, Stockholm and Washington, DC.
"We must anticipate shocks," said Sibylle Katharina Sorg, director of humanitarian assistance at the German Federal Foreign Ministry, during a panel on climate during the event Berlin , jointly organized by the German government. The result is the urgent need to intensify anticipatory approaches.
"Today, around 20% of needs are predictable, more or less. Improved data analysis and forecasting means we are able to act early and actually anticipate.
This is where early action.
It is one of the very few innovative instruments that we have: it saves lives, it reduces needs before a disaster, it protects livelihoods and development gains, it is more efficient and less expensive. .
"This is why we are determined to step up anticipatory action and try to integrate it into the mainstream of the humanitarian system. "
Funding?
The Berlin climate expert group also included UNICEF Executive Director Henrietta Fore, Aisha Jamshed, Country Director for Pakistan for Welthungerhilfe / Start Network, and Maarten van Aalst, Director of the Climate Center. , who said anticipatory measures were starting to happen on "a much larger scale, but the funding is not quite there."
Many donors have followed the lead of the German donor in early action, he added, but what was needed was "to invest in systems so that local actors know what is needed." they must watch and be ready to act. In addition to providing more effective humanitarian assistance, analyzes should also inform risk management and long-term adaptation.
"Climate finance could be better targeted and thus reduce human suffering and financing needs. The investment is worth it; we are ready for it; we know what to do with it.
The Red Cross and Red Crescent were also represented at the GHO launch in London by Guigma Kiswendsida, Technical Advisor on Forecast Based Funding.
Through UN agencies projects, NGOs, governments and the private sector, 107 million people were affected last year, or 70% of the target, according to a press release Of the United Nations Office for the Coordination of Humanitarian Affairs (OCHA), which oversaw the launch of GHO.
But he adds that in 2021, "international donors have so far provided more than $ 17 billion for projects included in the GHO. But the funding remains less than half of what the UN and partner organizations have requested. "
The Global Humanitarian Snapshot (GHO) is a comprehensive humanitarian needs assessment. It provides an overview of current and future trends in humanitarian action for large-scale resource mobilization efforts.

The GHO 2022 includes country specific plans for Afghanistan, Burkina Faso, Burundi, Cameroon, Central African Republic, Chad, Colombia, Democratic Republic of Congo, El Salvador, Ethiopia, Guatemala, Haiti, Honduras, Iraq, Lebanon, Libya, Madagascar, Mali, Mozambique, Myanmar, Niger, Nigeria, Occupied Palestinian Territory, Somalia, Sudan, South Sudan, Syria , Ukraine, Venezuela and Yemen.

The following regional interagency plans are also included in the GHO 2022: Response Plan for Refugees in Afghanistan, Joint Response Plan for Rohingya, Response Plan for Refugees in Democratic Republic of Congo, Regional Response Plan for Migrants in the Horn of Africa and Yemen, Response Plan for Refugees in South Sudan, Regional Plan for Refugees and Resilience in Syria, and Regional Response Plan for Refugees and Migrants in Venezuela.
Posted on 2022-01-05 15:17