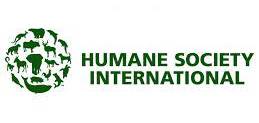 Mexico and Corrida.
|
Posted on 2022-01-31 17:40
Humane Society International/Mexico City commends the Sinaloa Congress for unanimously approving an initiative that bans bullfighting in the state, classifying it as animal cruelty.
Sinaloa now becomes the fifth state in Mexico to ban bullfighting after Sonora, Guerrero, Coahuila and Quintana Roo. The ban will end annual bullfights in the city of Mazatlán, the only city in Sinaloa to still hold bullfights. Bullfighting still takes place in 27 states, killing thousands of bulls each year despite considerable public opposition. According to a 2013 survey by Mexico's leading polling organization Parametria, 73% of Mexicans support a nationwide ban on bullfighting. (ref. 1)
Felipe Marquez, Animal Cruelty Program Manager for HSI/Mexico, said, "This is an important reform in Mexico because it reflects the views and feelings of the majority of Mexican citizens who believe that bullfighting should be banned. We cannot hope to fight violence in our society if we still allow animals to be stabbed to death for our entertainment. »
The initiative asserts that bullfighting violates the rights of Mexican society concerned with the care and respect of animals, as well as a healthy environment, recognized in Article 4 of the Constitution (ref. 2).
The Sinaloa Congress expanded the scope of the Animal Welfare Law, the Environmental Law for Sustainable Development as well as the Penal Code, to include a ban on bullfighting, better protect animals wildlife and increase fines of up to US$1,000 for acts of animal cruelty.
Posted on 2022-01-31 17:40