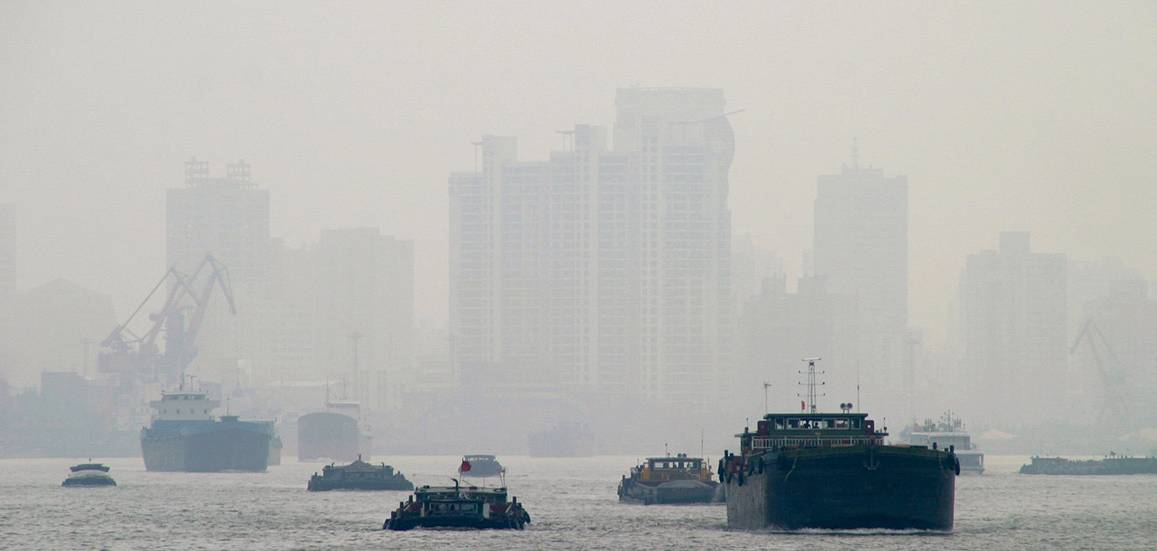 China orders to increase carbon production.
|
Posted on 2021-10-09 17:42
China has been going through a major energy crisis for several months fueled by a strong global economic recovery. So much so that authorities in more than a dozen provinces and regions have been forced to make frequent power cuts and impose restrictions on energy consumption. These restrictions come at a time when Chinese industry must be operating at full capacity to meet demand that is now at least as strong as before the pandemic. The power shortage is hurting a number of sectors, such as textiles, which are already lagging behind in production, leading to full or partial plant closures, and affecting production and global supply chains. These are all reasons that have led several international banks to lower their annual growth forecasts for Chinese GDP during the week, like Goldman Sachs.
The Chinese president finds himself in a very complicated situation with the obligation to make a difficult choice. On the one hand, give your country all the means to support economic growth and, on the other, respect its commitments made to the international community to control its carbon footprint. Commitments that have earned him a certain benevolent regard from foreign countries by promising that his country would reach the peak of its CO² emissions before 2030 and carbon neutrality by 2060.
But the voices of full-blown production and consumption having once again been the loudest, Pekin has made its choice. The authorities have asked 72 coal mines to increase their production. . Mines located in Inner Mongolia have received an official notice ordering an increase in production of nearly 100 million tonnes. In a country, it should be remembered, which is one of the biggest polluters on the planet and which remains heavily dependent on coal to produce its electricity. Indeed, coal represents more than half of the Chinese energy mix. Its production stood at 3.9 billion tonnes last year and is expected to increase in 2021.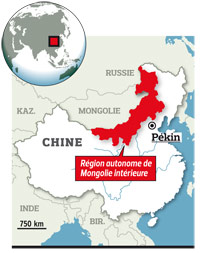 Inner Mongolia is China's second largest region in terms of coal production. It produced just over a billion tonnes in 2020, which is more than a quarter of the national total. The vast majority of the sites exploited are surface mines. The proposed increase would represent nearly 3% of China's total thermal coal consumption. According to a note dated Oct. 7, Inner Mongolia's regional energy department asked the cities of Wuhai, Ordos and Hulunbuir, as well as the Xilingol League, to notify 72 mines that they can operate immediately. at higher capacities, provided they ensure safe production.
The 72 mines listed by the Inner Mongolia Energy Bureau previously had an authorized annual capacity of 178.45 million tonnes. According to Reuters calculations, the production capacity of the various coal mines involved is expected to be boosted to a total of an additional 98.35 million combined tonnes. "This will help alleviate the coal shortage but cannot eliminate the problem," said Lara Dong, senior manager at IHS Markit. "The government will still have to apply electricity rationing to ensure the balance of the coal and electricity markets during the winter," she added. In addition, in order to ensure the supply of electricity and heating for residential users, China has reopened dozens of other mines and approved several new ones.
All this is happening in an already complicated context of soaring coal prices, state control of electricity prices, greenhouse gas emission reduction targets and the announcement of the share. Chinese authorities also finance coal-fired power plants abroad. Even the few hundred tons of coal reluctantly imported from Australia amid diplomatic and trade tensions, were not enough.
With less than two months before COP 26 where each country will have to show all possible efforts, and much more, in its fight against global warming, China finds itself in a very delicate position.
This exhortation to even more coal production leaves, in any case, a very bitter taste and suggests that we are very far from being out of the woods. Unless the real problem is not there. But rather at the other end of the spectrum. Namely consumption.
Consumption over and over again.
Posted on 2021-10-09 17:42