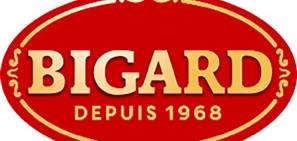 L214 and Bigard (continued)
|
Posted on 2021-10-30 11:12
Press release from the L214 association following the report made by one of its members a few days ago in a slaughterhouse of the Bigard brand. The Minister of Agriculture, Mr Denormandie seized on the case and promises prosecution.
"Yesterday, we unveiled a truly exceptional investigation. Thomas, an L214 investigator, was hired within the veterinary services of the Bigard slaughterhouse in Cuiseaux.
Thomas noticed and documented the failures of the veterinary services. He has filmed cows suspended alive and conscious from the slaughter line, and many other serious regulatory violations in this place where 500 cows are slaughtered every day in terror and pain. He also filmed the blood being taken from fetuses of calves about to be born.
I spare you the details and the horrors of everything we discovered there. The suffering of animals revolts you and probably affects you.
The Minister of Agriculture, Julien Denormandie, ordered a thorough investigation of the practices of this slaughterhouse yesterday, and declared that he will take "all the measures, and in particular the sanctions, which are necessary according to the conclusions of this inspection" .
Images, catalysts to change our society
Our images, as trying as they are, must be seen.
It is not for nothing that the Bigard group is opposed to any transparency concerning the killing of animals. During the commission of inquiry into the conditions of the slaughter of animals in 2016, Jean-Paul Bigard declared that "the act of death is totally locked. [..] we have no interest in staging and opening the start of a slaughter chain. [...] Bigard, Charal and Socopa invest considerable sums in the communication. With the "Chopped from our regions", we see furtively, for a second, a herd of Norman cows, but immediately afterwards we talk about meat and especially not about what is happening in the slaughterhouse. "
And for good reason ! Slaughterhouses are lawless areas, where animals are subjected to incredible violence. Images open eyes, and hearts. Surveys are essential to move the lines.
To be able to obtain these images, your support is necessary. Donate today to help us continue our work.

Justice must be done
Violations in this slaughterhouse and the extreme suffering they cause impact a considerable number of animals. They must stop and be firmly sanctioned.
We filed a complaint against the slaughterhouse for serious animal abuse. We also file a complaint against the State for failure to fulfill its role of monitoring the application of the regulations.
Our legal actions are having an impact. Following our complaint against the Briec slaughterhouse last spring, a trial is scheduled for May 2022 at the Quimper judicial court. L214 will of course be a civil party to bring and defend the voice of animals. No less than 7 charges were retained, such as the offense of serious abuse or acts of cruelty, ill-treatment, or even structural defects, against 5 people of the slaughterhouse, including the director. Justice finally takes animal suffering seriously!
Posted on 2021-10-30 11:12