Lion Day in South Africa.
|
Posted on 2021-08-14 09:12
World Lion Day was an opportunity to renew the call to end the wildlife trade and save lions from suffering
World Animal Protection joined its supporters in a recent webinar to celebrate World Lion Day and tackle the alarming decline in the number of wild African lions on the continent. African continent due to the global wildlife trade.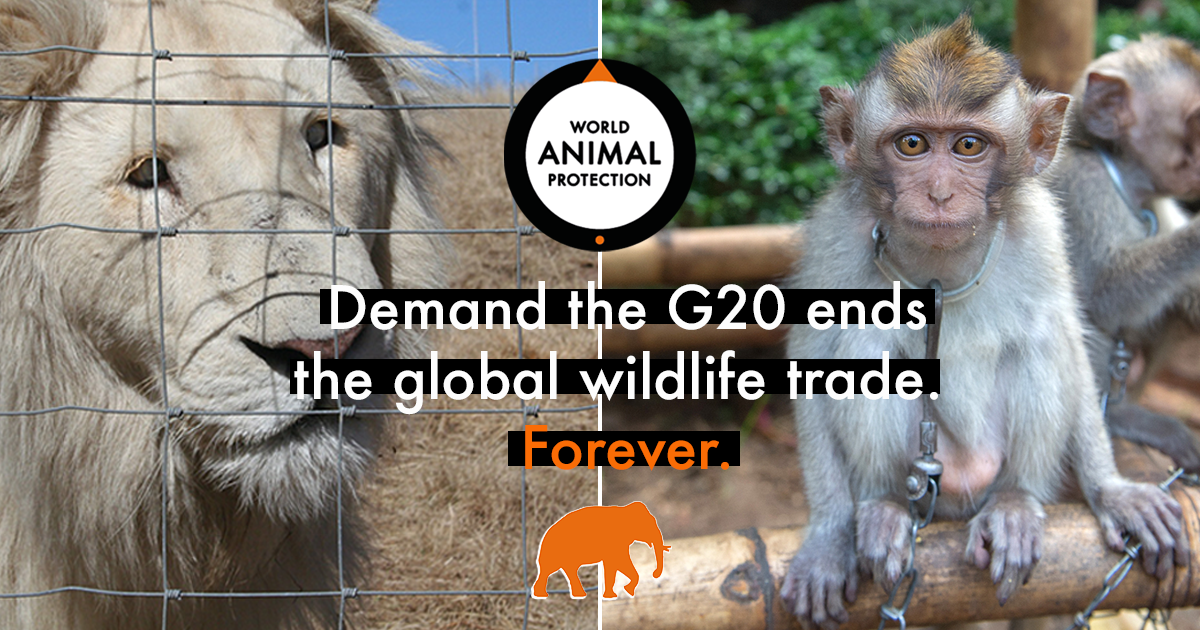 The webinar, hosted by Edith Kabesiime, World Animal Protection Wildlife Campaigner, coincided with World Lion Day on Tuesday August 10. The aim was to draw attention to this cause and find lasting solutions to protect and save the lions from suffering and extinction; Africa's lion population has almost halved over the past 25 years.
World Animal Protection spokesperson Lucy Wanjiku said the captive lion industry threatens the survival of lions and negatively impacts tourism, public health and safety. "Ending the wildlife trade is not only good for animals, but also good for people. As the world struggles to respond to the current global health pandemic, it is more important than ever to be aware of the public health risks associated with contact with wild animals and to reduce the risks where possible, " a declared Wanjiku; adding that "there was a great need for states to take bold action in enacting and enforcing laws that severely punish those involved in the wildlife trade", before concluding: "Wild animals cannot no longer being reduced to commodities just to be cruelly exploited by humans, with no regard for their lives or well-being ".
After a high-level report recommended the closure of the captive lion industry, Madame Barbara Creecy, Member of the National Assembly of South Africa who is also a member of the African National Congress and a member of parliament since May 2019, Minister in charge of the environment, forests and fisheries since May 30, 2019 in the second government of Cyril Ramaphosa, announced that "South Africa would no longer breed and keep lions in captivity , nor would any more use captive lions or their derivatives for commercial purposes. » An awareness of which we had evoked the draft in a previous article: " Lions in South Africa "of May 3, 2021.
WORLD Animal Protection spokesperson Wanjiku recalled that the captive lion industry threatens the survival of lions. Ms Creecy then released a bill on the conservation and ecologically sustainable use of elephants, lions, leopards and rhinos in June. This ban prohibited the keeping and breeding of lions in captivity, the sale of their parts as bones for traditional medicines, lion hunting (lions bred in captivity, moved to a larger enclosure and then slaughtered by paying hunters) , tourist interactions with captive lions (including cub petting and walking with lions), issuance of permits to breed, keep, hunt or interact with captive lions, destruction or disposal of wildlife stocks. lion bone and the humane euthanasia of existing captive lions.
"It is encouraging to see some African countries like South Africa making a commitment to move away from the practice of breeding, to keep lions in captivity, to use captive lions and their derivatives for commercial purposes. "said Mrs. Kabesiime, welcoming and South Africa for this important step and hoped that this statement will be fully implemented and that other African states considering legalizing commercial lion breeding, will return to their decisions and stop the process.
Posted on 2021-08-14 09:12