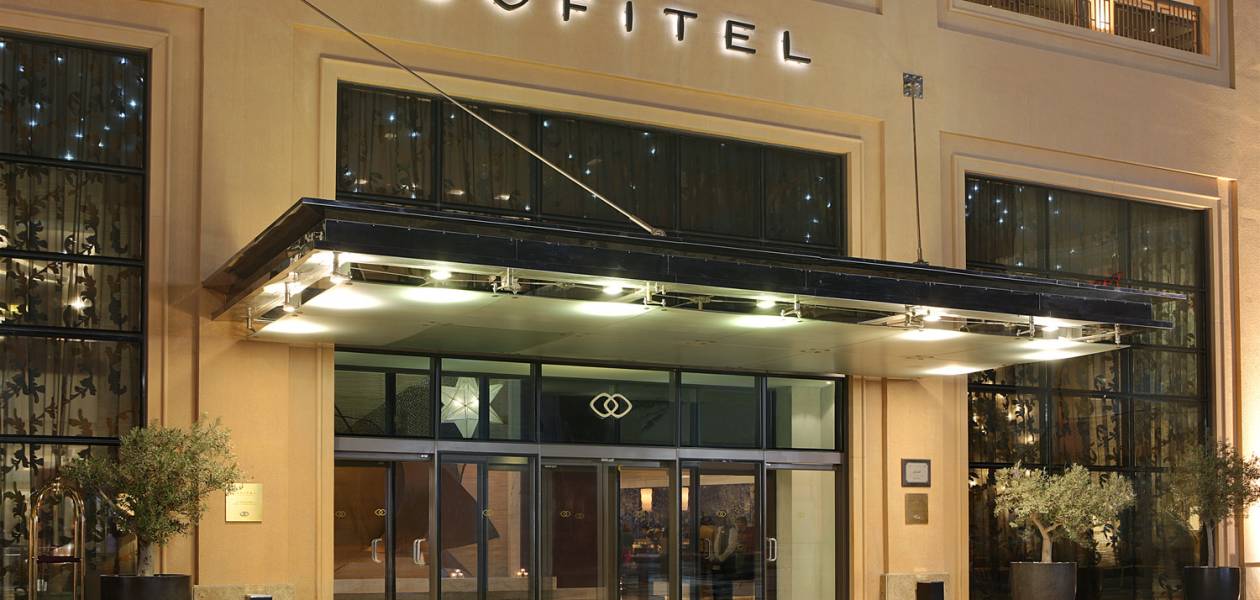 Accor Group
|
Posted on 2021-02-22 10:57
Accor is a French hotel group that owns, manages and franchises hotels , tourist resorts and vacation homes. Accor is the leading hotel group in Europe and the sixth globally.
The brands that make up the Accor group's portfolio are numerous. The group has diversified over the years in order to meet the widest possible demand and thus cover all segments of the hotel market. The luxury segment includes brands such as Rafles, Fairmont and Sofitel. The premium segment offers MGallery, Pullman or Swisshotel. As for the mid-range and economy segments, there are respectively the brands Novotel, Mercure, Adagio, Ibis Style and Ibis Budget, Hotels F1 among others.
The Accor group in a few figures ( sources: 2019 Integrated Report ):
Turnover of 4 billion euros,

World leader in the hotel industry with the exception of the United States and China

1,0206 hotels and 208,000 rooms,

5,000 exceptional private residences around the world,

10,000 restaurants and bars,

300,000 men and women employed,

A network of 5,036 hotels and 39,537 rooms. Since 2016, Accor has embarked on a development strategy and has broadened the range of its services by investing in new areas such as luxury residences such as Onefinestay, concierge services with John Paul, IT services with Astore, Gekko, Verychic, shared offices Wojo, Mamaworks, catering and events by acquiring Potel & Chabot, Paris Society, and IT services offers with D-Edge, Gekko, Verychic, Adoria, Astore, ResDiary.
Such a diversity of services requires a strong eco-responsible awareness at a time when more and more customers are sensitive to the ethical approaches put in place by the actors of the hotel industry. This is why Accor has understood, in a rigorous and structured manner, the environmental challenges facing the Group and the resulting economic challenges. Indeed, the Management has put in place processes ensuring supervised environmental management in order to achieve the "green objectives" set for 2020, both during the construction of hotels and during their operation.
As a global group, the challenge is to put in place carbon-free and sustainable environmental solutions both globally and locally.
Here are several major sustainable environmental axes that emerge from Accor's global action plan in addition to the various ethical charters in social and economic matters. They come from the "Ethics and Corporate Social Responsibility Charter" issued by the Accor group in order to oversee all eco-responsible approaches:
1 / ENERGY, WATER and CO2:
The tourism industry is particularly exposed to the risks of climate change. Energy consumption in hotels, in addition to constituting a significant cost, is one of the Group's primary impacts on the environment. Accor expresses the desire to redefine its carbon trajectory to align it with the objectives of limiting global warming set out in the Paris Agreement.
Accor's activities are liable to generate direct or indirect pollution. The quality of groundwater or air can be impacted by organic matter, particles or chemicals discharged through hotel waste. Certain nuisances (sound, visual, olfactory) may possibly arise from the conduct of these operations. Accor is committed to controlling the impact of its wastewater discharges by:
guaranteeing their systematic treatment for all of its hotels;

favoring the use of eco-labeled products (cleaning, maintenance, gardening, etc.) which limit the content of chemical substances present in the waste;

favoring suppliers - particularly laundries - respectful of the environment.
Accor is also committed to:
implement environmentally friendly practices by limiting in particular any nuisance (sound, visual, olfactory) or air pollution.

control the energy consumption of its hotels and reduce the associated CO2 emissions through regular monitoring of energy performance and the implementation of reduction action plans.

promote renewable energies by favoring these energy sources during new constructions or renovations, depending on the relevance of the region, and by helping to identify technologies that make it possible to limit the energy and climate footprint.

reduce the carbon footprint of the value chain, in particular that related to food.
2 / WATER:
The Group's direct water consumption is significant and can occur in areas of water stress. As such, the preservation of water resources is a major concern for Accor. This concern is all the greater if we take into account the indirect consumption of water generated upstream by the needs of agricultural production. Accor is committed to:
preserve water resources by regularly monitoring its consumption, adapting actions and equipment that consume less, in particular in areas of water stress.

promote agroecology and directly support farmers to adapt production techniques that are more respectful of water resources.
3 / BIODIVERSITY:
The tourism sector is particularly prone to damage to biodiversity, upstream (agriculture, fishing), customer activity (visit to sensitive natural ecosystems) or through the establishment of establishments. Accor is committed to:
ensure the integration of establishments into their ecosystem, taking into account the preservation of biodiversity from the installation of buildings;

promote actions to protect biodiversity within the establishment, in its ecosystem and its supply chain.
4 / WASTE, FOOD WASTE AND RECYCLING:
The waste produced by hotels during their operation comes from the inputs necessary for their operation (food products, hospitality products, etc.) and customer activities. The waste generated during construction or renovation operations also represents significant volumes. Accor is committed to:
ensure adequate treatment of waste produced by the hotel in appropriate channels, duly approved by local authorities, especially when it comes to hazardous waste;

reduce the quantity of raw materials used by limiting packaging and other disposable products, in particular concerning plastic, and by favoring recycled and / or recyclable materials;

fight against food waste in our hotels by deploying solutions adapted to the typology of each restaurant;

increase the proportion of sorted and recycled waste in hotels by setting up treatment procedures for the main waste generated by activities, in particular by promoting selective collection, reuse and recycling or composting with regard to bio-waste .
Posted on 2021-02-22 10:57