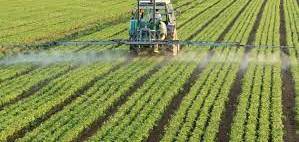 Glyphosate in France
|
Posted on 2021-05-20 10:58
In addition to our article of May 16 on the trouble of the Bayer group due to the use by Monsanto of glyphosate by the company, we learn that Brussels has just given its agreement to France to grant a tax credit to farmers who decide to renounce its use.
This powerful herbicide is at the center of multiple complaints and controversies around the world. Accused of causing damage to the environment and causing serious illness, many are calling for its ban.
We remember Emmanuel Macron's commitment in 2017 to ban glyphosate within three years. However, after many declarations and retreats from the government, it is clear that not much has been done to keep this commitment which, however, is a public health issue. Arguing that it is not possible to get out of glyphosate in such a short time without running the risk of endangering the agricultural sector, the government locked itself, in the end, in a contradictory position from which it is very complicated to grasp the finality. In 2019, the President declared: "I know that there are those who would like us to ban everything overnight. I'm telling you: (…) not feasible, and that would kill our agriculture. And even in three years we won't do 100%, we won't succeed, I don't think so ". However, there would be a lot to gain in electoral terms and image, as the ban of this herbicide is awaited by public opinion at a time when the values of respect for the environment and biodiversity are being carried high.
A notable step towards the disappearance of the herbicide has, however, been taken thanks to the decision rendered by the European Commission.
The latter has, in fact, given its consent to the French government to set up a tax credit in the amount of 2,500 euros for any farmer who decides to no longer use glyphosate. In a press release, the Ministry of Agriculture and Food specifies that this measure "applies to the arable crops, arboriculture and viticulture sectors, as well as livestock farms which present a significant workshop. at least one of these crop production sectors. "
For his part, Mr Julien Denormandie, Minister of Agriculture, is delighted with this decision: "The European Commission has just accepted the government's proposal to set up a tax credit for glyphosate from 2021 for French farmers. ". He added that this aid scheme "is therefore already fully operational and will make it possible to provide lasting support to farms which voluntarily renounce glyphosate. I welcome the rapid implementation of this simple device to support the agroecological transition. I therefore invite all farmers who can to take it up! ".
Hopefully, therefore, many of our farmers will want to take advantage of this assistance in order to accelerate their transition to organic farming.
Posted on 2021-05-20 10:58