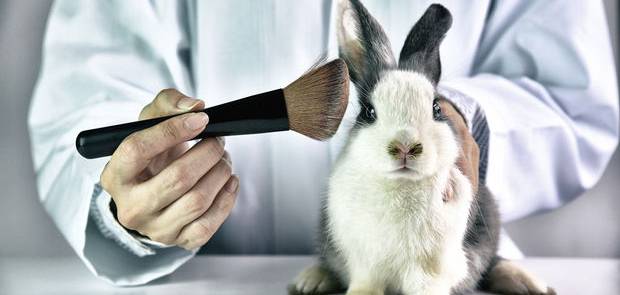 Garnier
|
Posted on 2021-03-15 16:40
Garnier, one of the most famous beauty brands in the world, has just entered theCruelty Free International program .It is an important date and a giant leap for the company.
Remember that Cruelty Free International certification is granted by the NGO PETA. It is a Label applicable worldwide and meeting very rigorous criteria. This is a real commitment for brands. This commitment is all the stronger as they know that they will no longer be able to sell their products on markets which require animal testing, such as China. The victory is beautiful for PETA, which carried out this world-class action with pugnacity. This shows us that large industries are capable of erecting a global charter respectful not only of animal life but also of our ecosystem. The Garnier brand is an additional stone of prestige to the building that Peta International has been building for years. In this daily struggle, we could hear Dr Nick Palmer , campaign director at Cruelty Free International, congratulate himself: "We have seen a snowball effect since the EU decision which made lawmakers around the world understand whole that they also had to change . The more countries that end animal testing, the more pressure grows on those who are lagging behind in this area, especially as companies that still perform these tests will have to face marketing bans. in the European Union. "
Certification is obtained by respecting the following three conditions:
No finished product or ingredient in it should have been tested on animals.

The brand accepts to be controlled at all times by an independent body.

Suppliers must provide a certificate confirming that they do not perform animal testing
It was in 2013 that Europe decided on a new law banning any product whose ingredients had been tested on animals beforehand. The law also applies to finished products and imported products. We can, of course, regret that reality sometimes comes up against good intentions and that the rules are not always followed to the letter by some brands. Nevertheless, 2013 showed real awareness and a desire to put an end to common practices in this industry that have been ignored for too long.
Two other major steps should be taken into account. They have been real progress:
2004: animal testing was banned everywhere in Europe on finished products.

2016: The ban on marketing products from countries outside the European Union which perform animal testing.
For many years, the Garnier brand has been in favor of eliminating animal testing in the world in favor of alternative methods . This determination allowed her to enroll in the Leaping Bunny program and screen each of her suppliers to achieve certification from Cruelty Free International.
The brand belonging to the L'Oréal group is revolutionizing the entire beauty sector by no longer testing on animals anywhere in the world. Throughout its supply chain, no more raw materials or individual ingredients will be subject to animal testing. The approval has been done on more than 500 suppliers and more than 3,000 different ingredients.
In addition, for several months, Garnier's objective has been to reduce its environmental impact as much as possible. Its Green Beauty initiative aims to manufacture products made from recyclable materials with production sites favoring renewable and carbon-neutral energies. The brand is also committed to an eco-responsible approach with a 2025 target to use 100% of its packaging in recyclable, reusable and compostable plastics. The company has perfectly integrated the circular economy into its manufacturing processes.
This respect for animal life will earn it the admiration of its consumers and will undoubtedly convert many more to its products. As Claire Mansfield, campaign manager at Humane Society International (HSI) likes to recall: "While most of the major cosmetics markets have adopted new legislation or are in the process of debating it, consumer demand and political will is only increasing ".
It should be remembered that the L'Oréal Group is working on the use of alternative methods for all of its other brands and that it is independently that the Garnier brand obtained the label awarded by Cruelty Free and that products of this brand will never be tested on animals again anywhere in the world.
It only remains to hope from the management of the L'Oréal group that the success of the Garnier brand in this approach to animal protection becomes its spearhead and encourages all the other brands to follow suit.
Posted on 2021-03-15 16:40