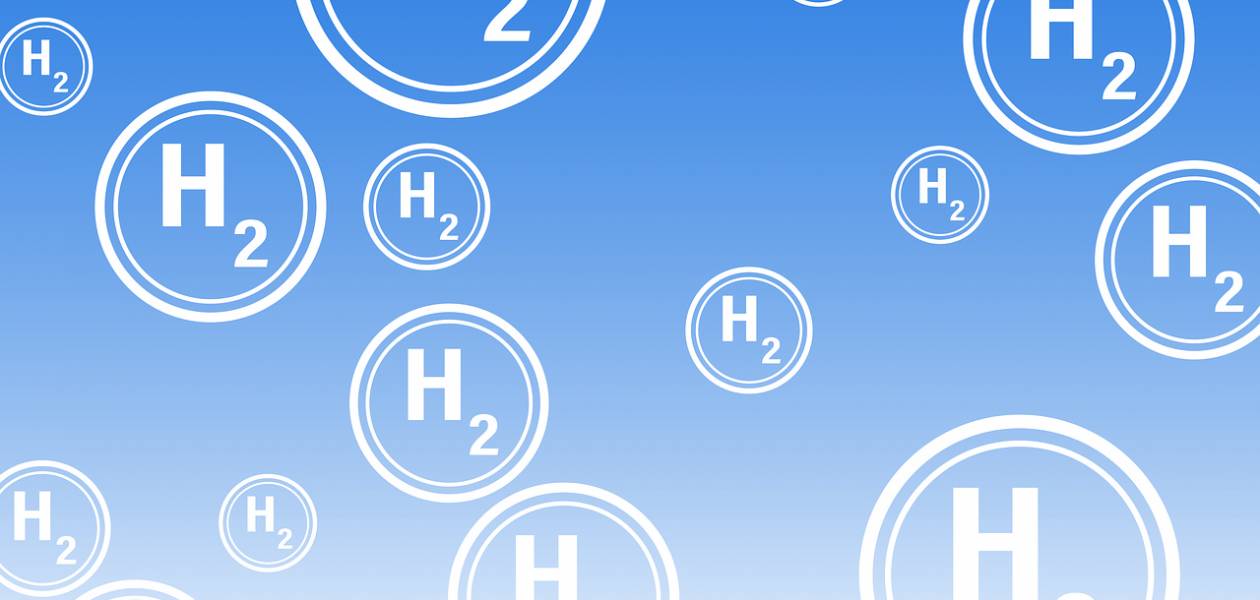 Hydrogen financing.
|
Posted on 2023-06-23 17:43
Countries in Europe can learn about financing hydrogen from Asian countries.

Japan, India, and Pakistan have invested in their domestic hydrogen capacity.

These strategies could help other countries build a roadmap for the future.
Governments across the globe have come under mounting pressure to establish an investment and financing strategy that can attract the innovations and technologies required to achieve a balanced energy trilemma.
In Asia, governments and industry leaders have made a remarkable effort to avoid succumbing to the same fate as the UK – which recently lost out on renewable energy investment – by offering significant resources and a supportive regulatory framework to jumpstart a wide range of comprehensive energy transition strategies and spur economic growth.
One particular focus point has been the development of green hydrogen, with many countries having dedicated significant funds to rapidly expanding their domestic hydrogen capabilities. In fact, while much attention is given to the growth of energy diversity and the improvement in renewable technology, the advancement of green hydrogen is fast becoming a priority for Asian states.
These countries are key players in the Asian energy market
An estimate from a recent Hydrogen Council report suggests that Asia will require $90 billion investment in hydrogen projects by 2030. These countries are key investors in the energy market.
Japan
Japan has emerged as a critical leader in the Asian energy landscape, stepping up as China has significantly decreased its overseas spending. The Japanese government has already pledged $10 billion to support the shift to renewables and clean energy sources across the continent.
Japan considers hydrogen to be a vital tool for the decarbonisation of its economy and a key enabler of its energy strategy. Hence it comes as no surprise that significant investment is going towards the development of the hydrogen infrastructure. Japan's national R&D has allocated $2.7 billion to finance the development of large-scale hydrogen supply chains, while $700 million has already been allocated for hydrogen generation projects.
Meanwhile, Japan's Mitsubishi UFJ Bank is leading a coalition of the world's largest financial institutions to establish a series of guidelines for banks to offer finance to low-carbon technologies and projects with net zero goals. Japan Bank for International Cooperation has also been involved in financing hydrogen-related projects in Japan and overseas, supporting the development and commercialization of hydrogen technologies.
India
India is another emerging key player in the Asian energy market. This country faces the difficult task of securing a stable source of power to satisfy an ever-increasing population while maintaining its green transition goals. In response to this challenge, policymakers and the energy industry are using all tools at their disposal, such as low-carbon solutions including clean natural gas, biofuels, and hydrogen.
At the end of 2022, India announced a $2 billion incentive programme for the green hydrogen industry, which will seek to cut emissions and support India's effort to become Asia's first major hydrogen exporter. Meanwhile, the Indian and Australian governments only recently finalised a deal to establish a task force on the expansion of green hydrogen cooperation between the two countries.
The European Investment Bank is backing India's hydrogen ambition by supporting India Hydrogen Alliance (IH2A) for large-scale green hydrogen hubs and projects across India.
Pakistan
The hydrogen investment imperative in Pakistan stems from slightly different reasons: energy security, ensuring long-term affordability, and reliance on indigenous resources. The country also has the basic ingredients at its disposal for hydrogen production, and hydro potential: land, sun, and wind. It is critical to not only secure an effective transition to low-carbon sources but also to ensure the energy security needed to boost the country's domestic economy.
Over the past year, Pakistan has faced a power crisis, mainly emanating from the country's precarious financial dilemma. Earlier this year, a massive blackout brought on by Pakistan's distressed power infrastructure inflicted considerable losses to the country's textile industry, its largest export sector. Pakistan's energy players are looking at hydrogen as a key enabler for energy security and long-term viability to cope with this pressure and give the country a chance to meet its climate goals.
Financing Asian hydrogen development
Aside from the massive investments being made by Asian states, the development of green hydrogen has emerged as a priority for multilateral institutions and private funders. The Asian Development Bank is actively supporting hydrogen projects and initiatives across Asia, while the Asian Infrastructure Investment Bank has pinpointed clean hydrogen as a vital tool for fostering sustainable economic development in Asia and beyond.
Private capital is also navigating the space with investments made to the tune of $5.7 billion in the first 11 months of 2022. SPIC Hydrogen Energy, a subsidiary of giant state-owned Chinese State Power Investment Corporation of China, and developer of hydrogen fuel cell technology, received a total of $890 million in funding.
Asia faces the dual challenge of meeting its growing energy demand while transitioning to cleaner and more sustainable sources. Responding to the challenge will require a variety of solutions, including augmenting renewable capacity and the development of carbon-reducing technologies.
In Asia, the future energy outlook relies greatly on hydrogen, and significant policy and financial support from governments across the region, coupled with a wave of private investment, which has allowed for the rapid expansion of promising clean hydrogen projects across the continent.
As the race to establish green hydrogen production bases in the Asia-Pacific region continues, global stakeholders must step up their efforts to offer cooperation and benefit from the opportunity. This year's Gastech, hosted in Singapore from 5-8th of September, will provide a crucial platform for policy-makers and industry leaders to do just that, gaining critical insight into the burgeoning Asian market while creating vital partnerships, which can help spread these proactive strategies to the rest of the world.
Written by :
Ayla Majid - Founder and Chief Executive Officer, Planetive - World Economic Forum
Posted on 2023-06-23 17:43