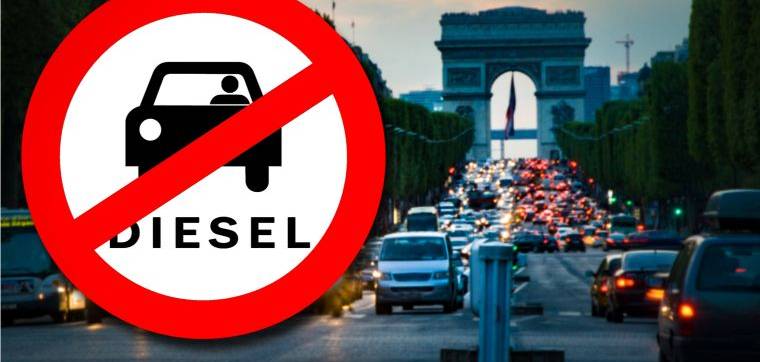 End of thermal in 2035?
|
Posted on 2021-06-18 11:31
Will we soon see the end of heat engines? The debate rages on.
The fate of the heat engine has been sealed for some time now. The date on which the sale of combustion vehicles will be prohibited has been set at 2040 in France. But given the new, more ambitious objectives for reducing CO² emissions at European level, this date could be brought forward to 2035 throughout the European community. The decision should be known on July 14.
As part of its program called "Green Deal" which aims to reduce CO² emissions by 55% in 2030 and achieve carbon neutrality by 2050, the European Union is stepping up the pace in order to definitively ban new engines gasoline and diesel in the European automotive landscape. In the meantime, it is preparing the new euro 7 standard which, according to manufacturers, has requirements so strict that it is almost impossible for them to manufacture new cars at reasonable prices. The stated goal is to initiate a sharp turn towards the electric and this, as quickly as possible. In fact, it seems that only 100% electric power seems to be able to reduce CO² emissions effectively. Even the hybrid and plug-in hybrid might not achieve this. Under these conditions, the development axes for manufacturers are rather limited and obvious. Alongside the leader of this market segment Tesla, all manufacturers are now developing their ranges around all-electric. For example, BMW will no longer sell any thermal for its Mini range in 2030. At this date, Volvo will only sell 100% electric cars. At Volkswagen, which represents a third of the European market, we have decided to electrify 60% of the vehicles that will be sold at the end of the decade. Renault has announced that in 2025, a third of its models will be 100% electric and another third hybrid.
These announcements from Brussels are not without their problems. In fact, bringing the date forward by 5 years, requires complicated adaptation efforts and can lead to significant social damage. 2035 divides the European auto industry into two camps: those who do not have auto manufacturers like Denmark, the Netherlands, Ireland, the UK outside of the 27 and who would even be ready to accept an even closer date, and others like France or Germany who have to deal with their manufacturers.
The upcoming debate therefore goes beyond the simple environmental framework. Electricity requires a comprehensive approach to which a crucial socio-economic dimension should be integrated.
In addition, if wanting to get rid of thermal energy as soon as possible goes in the right climate direction, the years to come will not be too many to provide effective answers to the essential questions raised by all electrics: how to make vehicles much more affordable. which are still very expensive? What will become of all the used gasoline and diesel vehicles - which represent the majority of the vehicle fleet - still in circulation on this date? How will the electricity that will accompany the development of the sector be produced when we know that many countries still use their coal-fired power stations for lack of alternatives? Not to mention, of course, all the infrastructure around the electric vehicle, which is far from being up to par at the moment. We are thinking in particular of the number of charging stations that will have to increase very significantly throughout Europe. In what ways will all these development costs be absorbed and passed on? These are all questions that the public authorities will have to answer as a priority before asking themselves between 2035 or 2040, which is the best year.
Posted on 2021-06-18 11:31