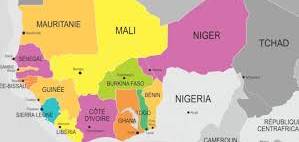 Famine in West and Central Africa.
|
Posted on 2021-12-11 10:21
The number of acutely food insecure people in West and Central Africa has now reached a record high of 28 million people and trends indicate further deterioration if support to stem the spread of hunger does not is not stepped up, today warned two United Nations agencies - the Food and Agriculture Organization of the United Nations (FAO) and the World Food Program (WFP).
In the Sahel and West Africa, 26 million people currently do not have enough food during the current harvest season (October-December 2021) while the end of the slack period will come to an end, according to a report from the Cadre Harmonisé (CH) on food security which has just been published. In the Central African Republic, an additional 2 million people are also acutely food insecure over the same period, according to a separate Integrated Food Security Phase Classification (IPC) analysis.
This is the largest number of people facing high acute food insecurity levels in West and Central Africa recorded since 2014, with acute malnutrition levels exceeding the emergency threshold of 15% in parts of Burkina Faso, Chad, Mali, Mauritania and Niger.
Rising hunger is due to protracted conflict, economic disruption linked to the COVID-19 pandemic, extreme climate upheaval, limited access to basic social services and soaring food prices - which this month reached their highest level in ten years. The poor rainy season of 2021 also affected agricultural and pasture production in some areas.
FAO and WFP urge regional leaders and their partners to mobilize to meet immediate needs and address the main drivers of food insecurity in the region.
CH and IPC reports warn that without immediate, effective and coordinated action, the number of people without a guaranteed next meal will reach 35.7 million in the Sahel and West Africa and 2, 3 in CAR from June to August 2022 - an increase of 23% compared to this year's lean season (June to August 2021).
Lean period: The lean season designates, for populations living from subsistence farming, the period of the year preceding the first harvests and during which the products of previous harvests run out. There is then often a shortage and a surge in prices sometimes accentuated by speculation.
These projections include 2.5 million people in emergency situations (IPC / CH Phase 4) and 13,550 men, women and children in catastrophic or famine-like conditions (IPC / CH Phase 5) during the lean season. 2022, when food is scarce.
"Food security indicators are all pointing in the wrong direction in this region, and we see hunger at its highest level in almost eight years. We face a worrying funding outlook, with needs exceeding available funds. Now is the time to step up our aid, not cut rations, " said Chris Nikoi, WFP Regional Director for West Africa.
"Donors need to redouble their efforts before the lean season sets in and needs explode. We must act now. We can prevent rising rates of malnutrition. It is not inevitable. And at the same time, we must help build the resilience of communities through a proactive, government-led and community-owned response to food insecurity and malnutrition, " Nikoi added.
Despite the lifting of restrictions related to COVID-19, the economic impact of the pandemic continues in the region with limited fiscal space, increased public debt, soaring inflation and rising food prices, which have led to a 3% increase in extreme poverty in 2021.
"Given the situation, we call for increased investments to ensure off-season production and preserve the livelihoods of pastoralists for the next lean season," said Gouantoueu Robert Guei, Sub-regional Coordinator of the FAO for West Africa.
"The reduced availability of pasture and limited mobility due to insecurity will pose enormous challenges for pastoralists in the coming months. At the same time, from the start of 2022, we call for adequate investments in the preparation of the next agricultural season. Investing in people's livelihoods is essential to prevent food insecurity from worsening, " added Mr. Guei.
Ensuring immediate access to food, sustained food production and preserving food systems, paving the way for recovery, particularly in conflict-affected areas such as the Liptako-Gourma region and the Lake Chad basin, are the most effective and cost-effective humanitarian responses according to FAO and WFP.
Posted on 2021-12-11 10:21