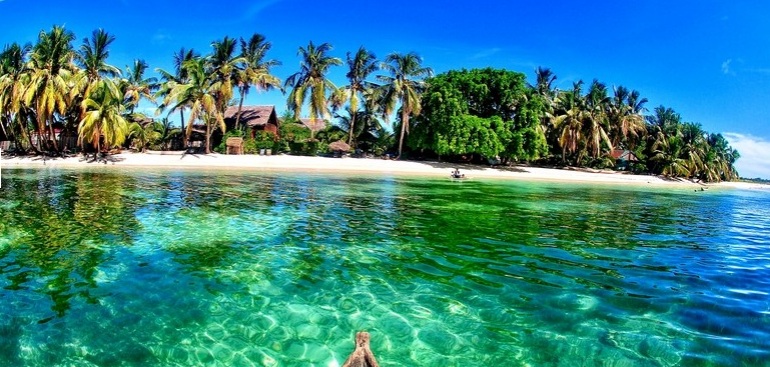 Famine in Madagascar.
|
Posted on 2021-06-28 10:43
Madagascar, an island with multiple landscapes where natural beauties amaze.
But behind the postcard hides an entirely different truth. Madagascar is a very poor country with a poverty rate that flirts with 76% and its unemployment rate is one of the highest in the world; in a society where nearly 75% of the population is under 35 years old. According to World Bank figures, some 90% of Malagasy live on less than $ 2 a day, making the island the 10th least wealth-producing country in the world.
However, Madagascar has valuable assets to assert. Indeed, 2% of the world's biodiversity is found in this island and it is full of natural resources such as cobalt, graphite, uranium, ilmenite, gold, nickel, pink sapphire - of which it is the world's largest producer - not to mention oil. Cultural diversity is also one of Madagascar's economic arguments.
Despite all this, Madagascar remains mired in endemic poverty from which it is unable to emerge. So what is the cause? Probably, corruption. An omnipresent scourge that has plagued this country for many, many years. The grip of society by a handful of wealthy people who maintain the most complete opacity on public and private funding, leading not only to create a gigantic gap between those who own and the others, but also to an increased mistrust between the population and the executive.
As if all this were not enough, we learn that the island is suffering the full brunt of global warming and is becoming the first country in the world to suffer the consequences. For several years, periods of intense drought have followed one another. The crops are destroyed and the population has nothing to eat. A particularly dramatic situation in the south of the country.
On Friday, the regional director of the WFP (World Food Program) for southern Africa, Lola Castro, and its leader David Beasley, spoke of a "very dramatic situation", during a video interview with journalists in New York. "The worst is yet to come," predicted Ms. Castro. " We have people on the brink of famine and there is no conflict. There is just climate change with its worst effects which seriously affects them ", deeming " rapid action more than necessary " by the international community. And to add: "These people have contributed nothing to climate change and they are taking the entire burden of it now."
More than a month ago, the UN had already warned of a risk of growing famine putting more than a million people at risk. Today, the alert has given way to a reality where we see people reduced to eating locusts, cactus leaves and even mud to survive.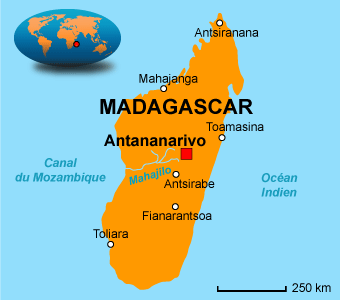 Geo Point
Madagascar
Capital: Antananarivo
Population: 27 million inhabitants
Area: 587,041 km²
Currency: Aviary
Posted on 2021-06-28 10:43