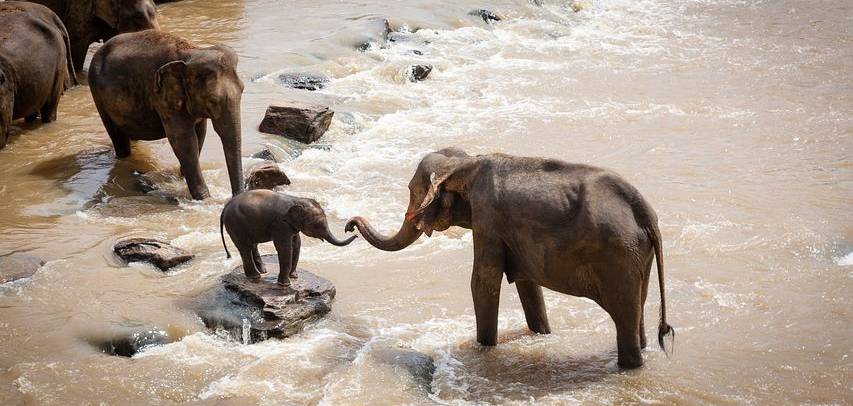 Threatened species.
|
Posted on 2023-01-07 11:58
41,000 species are on IUCN's Red List of endangered species.

The hoverfly, the world's second biggest pollinator, is currently under threat.

Effective and fairly governed protected and conserved areas, alongside decisive action to tackle climate change and restore ecosystems is what is urgently needed, argues the IUCN.
Each year thousands of Monarch butterflies flap their striking orange, black and white wings and fly in unison from north eastern Canada and the US to Mexico.
Travelling past the rocky mountains as far as Michoacán and Estado de Mexico, this epic, 3,000-mile journey has been described as "one of the greatest natural events on Earth", by National Geographic. But now, such sights are becoming increasingly rare. Due to human behaviour, this insect and many other creatures that make up the rich tapestry of life on Earth are on the International Union for Conservation of Nature's (IUCN) Red List of endangered species.
Which creatures are now endangered?
Legal and illegal logging and deforestation to make space for agriculture and urban development, as well as the use of pesticides and herbicides used in intensive agriculture, have decimated Monarch butterfly numbers. There are now between 22% and 72% less than a decade ago, according to the IUCN.
The insect joined IUCN's Red List of 41,000 endangered species, 28% of all those assessed, in 2021. The growing list includes 41% of amphibians, 37% of sharks and rays, 21% of reptiles, 27% of mammals and 13% of birds.
The Monarch butterfly is among 41,000 endangered species. Image: IUCN.
From the skies to the seas, 100% of sturgeon species, up from 85% in 2009, are also in danger of extinction, according to the IUCN. Eight metres long and weighing 1,700 kilogrammes, the earliest sturgeon fossils date to the late Cretaceous period. Now, due to overfishing and warming rivers as a result of climate change, their numbers have fallen dramatically. Despite holding protected status, they continue to be hunted by poachers for their meat and eggs.
A food security risk
A species described as 'critical for the planet's food security' by the IUCN is under threat, too. This year, in a first-ever European Red List assessment of hoverflies, 314 out of 890 species in Europe were found to be vulnerable. The news is particularly alarming, as the insects are the world's second-most significant pollinator group after bees. Over a quarter (244) of the assessed species were found to be impacted by "habitats degrading, shifting and changing as a result of climate change and the related increase in fire frequency" by the IUCN.
"To stop the decline it is critical to protect ancient trees which contain trunk cavities, tree-holes, sap-runs, fallen branches and tree stumps – the microhabitats where the larvae of a wide range of species feed, including many that are threatened," says Dr Francis Gilbert, Co-Chair of the IUCN SSC's Hoverfly Specialist Group.
On land, rhino numbers have continued to drop, despite encouraging data about poaching and the illegal trading of rhino horns. Trade data suggests the lowest annual estimate of rhino horns entering illegal markets since 2013, according to a new report by the IUCN and TRAFFIC. However, Africa's rhino population declined around 1.6% per year overall, from an estimated 23,562 individuals in 2018 to 22,137 at the end of 2021.
More than one in five reptile species are also threatened with extinction, according to analysis published in the journal Nature. If each of the 1,829 threatened reptiles became extinct, we would lose a combined 15.6 billion years of evolutionary history, the study warns.
Protecting endangered species
As Sir David Attenborough warned, "The question is, are we happy to suppose that our grandchildren may never be able to see an elephant except in a picture book?"
To ensure this doesn't happen and to preserve the diversity of nature "we need effective, fairly governed protected and conserved areas, alongside decisive action to tackle climate change and restore ecosystems," says Dr Bruno Oberle, IUCN Director General.
There's some good news among the bad, however. Despite being endangered, the tiger has been reassessed, with new figures revealing that there are currently between 3,726 and 5,578 in the wild worldwide - a 40% increase since the last tiger assessment in 2015, according to the IUCN.
But with so many species on the IUCN's endangered species list, urgent action is paramount.
Author
Stephen Hall - Writer, Formative Content
This article is part of : Centre for Nature and Climate
Posted on 2023-01-07 11:58