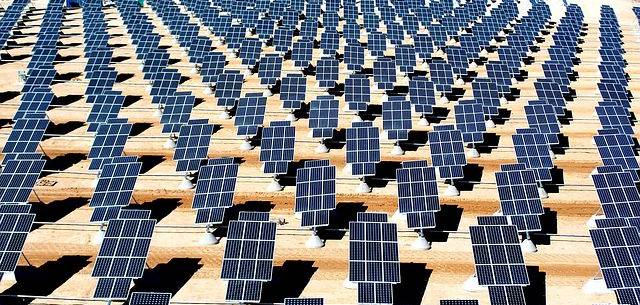 Clean energy.
|
Posted on 2022-09-29 11:14
IEA's Tracking Clean Energy Progress update finds only EVs and lighting advancing quickly enough in 2021 – but positive signs are growing in renewables, heat pumps and elsewhere.
Despite encouraging signs of progress across a number of sectors, stronger efforts are needed to bring the world on track to reach net zero emissions by mid-century, according to the IEA's latest appraisal of global progress on clean energy technologies.

The annual Tracking Clean Energy Progress (TCEP) update assesses 55 components of the energy system – sectors, technologies, infrastructures and cross-cutting CO2 mitigation strategies – and evaluates their progress in 2021 towards reaching key medium-term milestones by the end of this decade that are set out in the IEA's pathway to Net Zero Emissions by 2050. The TCEP analysis is available as a comprehensive online resource on the IEA's website.

Recent technology developments and policy actions suggest momentum is accelerating in some important regions and sectors. Initial estimates point to 2022 being a record year for renewable electricity capacity additions, with an increase of about 340 gigawatts, roughly equal to the entire installed power capacity of Japan. China accounts for about half of those additions. This year is also expected to see another all-time high for electric vehicle sales, lifting them to 13% of total light duty vehicle sales globally. The pipelines for both hydrogen projects and carbon capture and storage facilities continue to expand, and last year saw record sales of heat pumps. A pilot project last year used hydrogen to produce fully fossil-free steel, and the first commercial production of sodium-ion batteries without lithium is set to start next year.

"There are more signs than ever that the new global energy economy is advancing strongly," said IEA Executive Director Fatih Birol. "This reaffirms my belief that today's global energy crisis can be a turning point towards a cleaner, more affordable and more secure energy system. But this new IEA analysis shows the need for greater and sustained efforts across a range of technologies and sectors to ensure the world can meet its energy and climate goals."
On the policy front, the United States' historic Inflation Reduction Act – enacted in August – provides USD 370 billion in energy security and climate change investments, giving a boost to a huge array of clean energy technologies, from solar, wind and electric vehicles to carbon capture and hydrogen. Meanwhile, with its REPowerEU plan, the European Union is raising its renewables and energy efficiency targets and putting significant resources behind achieving them.

Governments are also spending more on clean energy research and development, which could reach USD 35 billion in 2022, while venture capital investments in clean energy start-ups reached an all-time high in 2021. Governments are supporting major R&D and demonstration projects through measures such as the US Bipartisan Infrastructure Law, the EU Innovation Fund, Japan's Green Innovation Fund and China's 14th Five-Year Plan, with an increasing focus on heavy industry, hydrogen, and carbon capture.

Despite these positive signs, this year's TCEP, which evaluates the state-of-play in 2021, found that only two components – electric vehicles and lighting – were fully on track for their 2030 milestones in the IEA's Net Zero by 2050 Scenario, the same two as the previous year. EV sales doubled worldwide last year to account for almost 9% of the car market, while over 50% of the global lighting market now uses LED technology. Of the remaining tracking areas, 30 were rated as "more efforts needed" and 23 were "not on track". Areas not on track include improving the energy efficiency of building designs, developing clean and efficient district heating, phasing out coal-fired power generation, eliminating methane flaring, shifting aviation and shipping to cleaner fuels, and making cement, chemical and steel production cleaner.

Along with TCEP, the IEA is also releasing an expanded clean energy innovation tracker, which includes an update of the Clean Technology Guide, as well as a new publicly available global database of clean energy demonstration projects that provides project-by-project information including location, sector, technology, technology readiness, status, funding and timeline of operations. The database responds to the need to monitor how public and private support for demonstration projects translates into projects on the ground.
Clean energy transitions will require a diversity of technologies and fuels across all parts of the energy system, calling for comprehensive and ambitious policy packages that adequately support transitions in all sectors, the TCEP analysis shows. This current decade is a critical time for laying a strong foundation for achieving longer-term goals.
IEA - International Energy Agency.
Posted on 2022-09-29 11:14