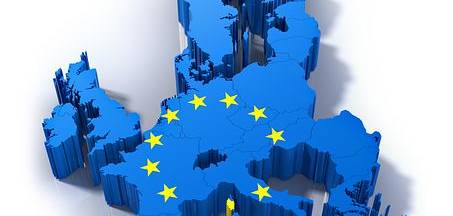 Energy in Europe.
|
Posted on 2022-09-14 08:53
Energy supplies to European Union countries have been disrupted since Russia's invasion of Ukraine.

Governments are asking for voluntary cuts in energy use now to avoid having to take tougher measures this winter.

The EU relies on imports for most of its energy, including gas piped from Russia.

EU nations are securing new energy deals with other suppliers but encouraging consumers and businesses to use less power is critical.
European governments are urging households and businesses to cut their energy use as they try to avoid power cuts and rationing this winter.
The European Union's (EU) energy supplies have been squeezed since the bloc joined other powers in imposing sanctions on Russia following its invasion of Ukraine.
Some of the EU's member states depend on Russian gas for heat and power but supplies have been disrupted since the war started.
Energy costs in Europe were rising sharply, even before the war in Ukraine. Image: Council of the European Union
Even before the conflict sent wholesale gas prices soaring, the world was facing an energy supply crunch.
Extreme weather, surging demand and large-scale transport snarl-ups came together to create a perfect storm in the energy market.
In addition, an unusually cold winter in Asia and Europe last year pushed up demand for liquefied natural gas (LNG) just as a big freeze in Texas was disrupting supplies from the US.DISCOVER
Ukraine conflict and end of COVID-19 lockdowns increased prices
The summer's heat waves had many of us cranking up the air conditioning, while droughts forced cuts in hydro-electricity generation in Latin America.
It all put pressure on power supplies while the world's economies were coming back to life after COVID-19 lockdowns – sending gas prices through the roof.
Russia's invasion of Ukraine and the sanctions that followed have worsened the crisis for the EU.
Despite efforts to grow its renewable power sector, the bloc imports most of its energy, including an annual 140 billion cubic metres a year from Russia's gas pipelines, according to Reuters.
The EU as a whole depends on imports for 57.5% of its energy. Germany imports 63.7%. Image: Council of the European Union
Those supplies have dropped since the outbreak of war in Ukraine, and the EU is accusing Russia of using energy as a weapon.
Russia had blamed maintenance work on its Nord Stream 1 pipeline for the disruption, but the Kremlin now says supplies will not return to normal until sanctions are lifted, reports the Financial Times.
EU member states and the UK are racing to find other energy sources and telling consumers and industry to use less power to avoid outages.
Europe prepares to cope without Russian gas
In July, the EU agreed a target to reduce natural gas demand by 15% compared to average consumption in the past five years.
The cuts are voluntary, but could become mandatory if things get worse.
EU Commission President Ursula von der Leyen says Europe has to be ready to cope without Russian supplies, reports Al Jazeera. "We have to be proactive. We have to prepare for a potential full disruption of Russian gas… that's what we've seen in the past".
Rationing is being considered as a last resort
Countries are trying to save power. Shops in France can be fined if they do not keep their doors shut while using air conditioning, reports Oilprice.com.
Other measures include rules forcing businesses to turn off their illuminated signs once they are closed.
The French government is calling for a 10% cut in total energy use, and says rationing will be considered as a last resort.
Germans are cutting back on energy use
Germany has activated the second level of its three-stage emergency gas plan. The third stage could see energy supplies to industry limited, Reuters reports.
Hanover was the first major city to introduce energy savings. The hot water in leisure centre showers has been switched off, and government buildings can be heated to a maximum of 20°C, according to Euronews. Berlin has turned off fountains and stopped lighting up its monuments and public buildings.
Those measures appear to be working: Germany is on the way to meeting the EU's gas savings target, says the International Monetary Fund (IMF).
Germans have reduced the amount of gas they use. Image: IMF
Soaring fuel bills have pushed German industry into making savings, with car makers reporting they are cutting down on gas and switching to renewable energy, the IMF says.
The Dutch government is asking its citizens to take shorter showers and turn down their heating. Government buildings are using less air conditioning and turning heating down from 21°C to 19°C. Greece is bringing in similar measures as part of its 'Operation Thermostat', according to the Irish broadcaster RTÉ.
More gas is being stored
EU member states are buying more gas from other suppliers including Norway, Qatar and Algeria, reports the Wall Street Journal. Those new deals will allow EU nations to increase the amount of gas they can store in time for the winter.
While more storage will help, persuading consumers and businesses to use less power is critical. Higher prices will force many to cut back, but Europeans have some tough months ahead and will be hoping temperatures don't drop too far this winter.
Author :
Simon Read - Senior Writer, Formative Content
This article is part of : Sustainable Development Impact Meetings
Posted on 2022-09-14 08:53