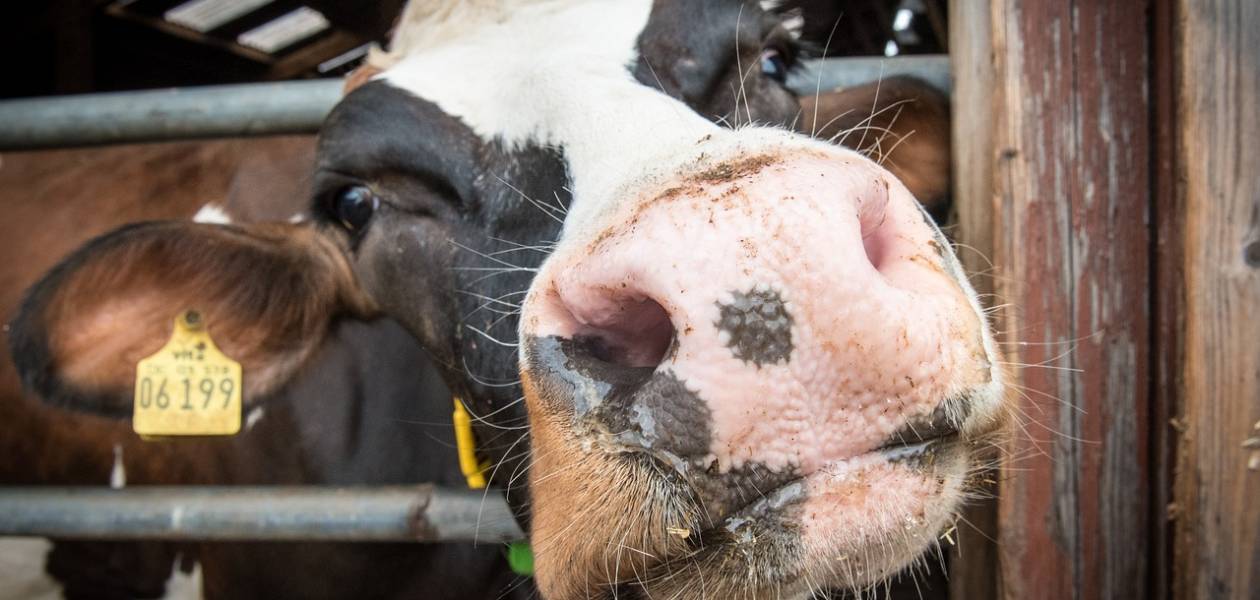 Industrial farming.
|
Posted on 2023-03-23 17:29
Evidence of widespread animal suffering was delivered to the European Commission (EC) today to strengthen its resolve as it prepares the revision of the animal welfare legislation due later this year. We're calling on the EC to seize the incredible opportunity ahead of us to enact the system change we need for animals.
Thanks to the investigations of our over eighty member organisations in 25 Member States, we at Eurogroup for Animals delivered a video and report today to the EU Health and Food Safety Commissioner, Stella Kyriakides.
EU welfare rules remain limited, poorly enforced, and plagued by loopholes, leading to widespread suffering in the farming sector. From the cruel handling of broiler chickens to chaining the back legs of dairy cows, the new exposé reveals how the EU's farmed animals are being callously treated by those who are meant to care for them.
The EC has an opportunity to deliver - in line with its ambitions contained in the Farm to Fork strategy - a future-proofed legal foundation for evidence-based standards, that provide the ability for all farmed animals to experience a positively affected mental state and lead lives that are truly worth living. Any farming practices that cannot meet such requirements should, in effect, be eliminated. In doing so, the EU would remain a world leader in animal welfare standards, citizens' expectations would be met, and no animal would be left behind.
A formal impact assessment on the coming proposals is expected to be finalised by the beginning of April, and all the reasons why the legislation needs to be ambitious are there: in 2021 the EC pledged to end the cage of farm animals by 2027, and EU scientific advisors also say that unweaned calves should not be transported.
Despite the strength of public support shown for the End The Cage Age ECI and the No Animal Left Behind campaign, we at Eurogroup for Animals are concerned that pressure from an array of well-established animal farming interests could weaken the EC's resolve. Our CEO, Reineke Hameleers, commented :
"The new hard hitting evidence shows once again that the EU is responsible for the biggest animal welfare crisis ever: industrial animal farming. Animals have been decimated into objects as cogs in a big machine whereas the EU legislation is expected to meet their natural needs. This year the European Commission has the once in a lifetime opportunity to turn the page. It is crucial to avoid technocratic changes but to be bold and ambitious. "
Posted on 2023-03-23 17:29